Amplifying voices of women and children in history
Amplifying voices of women and children in history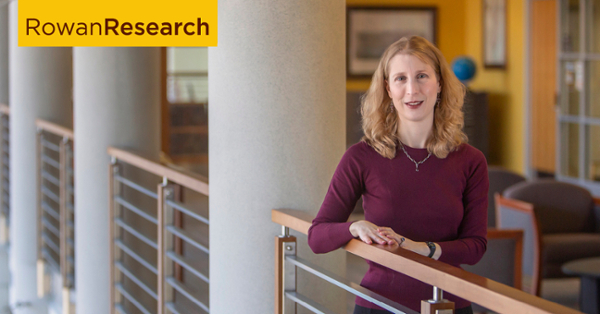 Dr. Melissa Klapper is an historian and storyteller. Her work explores the impact of gender on people's experiences.
Dr. Melissa R. Klapper loves to piece together history using life stories and other primary sources.
"I am committed to uncovering the experiences of people in the past, like women and children, whose voices have not been heard or whose lives have not been valued as much as those with privilege and power," said Klapper, professor of history and director of Women's and Gender Studies in the College of Humanities & Social Sciences.
Melissa klapper, Ph.D.
HistorianAreas of expertise:
 American Jewish women's history, history of childhood and youth in America
More information
Klapper predominantly focuses on the history of American Jewish women and childhood and youth in America, exploring the impact of gender on people's experiences. 
Her recent book, "Ballet Class: An American History" (Oxford University Press, 2020), traces how ballet class became a universal part of American childhood throughout the 20th century.
Klapper is now working on a book about American Jewish women who traveled abroad between 1865 and 1940 for education, work, activism, tourism and family. As the inaugural Genevieve Geller Wyner Research Fellow at the New England Historic Genealogical Society, she will explore primary sources in the center's archives. 
"I am interested in the ways gender and Jewishness shaped all kinds of travel for several generations of American Jewish women," said Klapper, who also recently held fellowships from the Katz Center at the University of Pennsylvania and the JDC Archives. During this period, travel became more accessible because of technological advances and the expansion of mass affordable tourism, she explained.
Klapper is passionate about the power of storytelling.
"As a historian, I hope telling more stories will encourage people to value their own stories and think about the way their own lives make up the very stuff of history," she said. 
Rowan University researchers are passionate about what they do. Find more at Meet Our Researchers.