En pointe: Historian explores ballet class as a childhood experience
En pointe: Historian explores ballet class as a childhood experience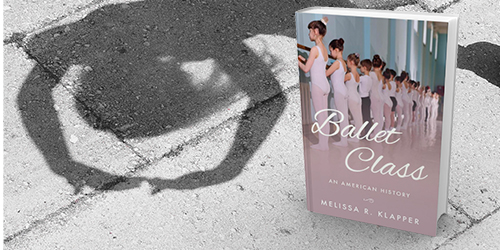 In Ballet Class: An American History, Rowan historian Melissa Klapper provides a national perspective on the history and significance of recreational ballet class in the United States and its influence on many facets of children's lives.
Melissa Klapper is fascinated by the lives of ordinary children.
That's what led the Rowan University historian to focus her research on one of the seminal experiences of many American youngsters: ballet class.
"Literally millions of American children have taken ballet class over the 20th century and no one had written about it before now," says Klapper, author of Ballet Class: An American History, published this year by Oxford University Press.
"What I'm interested in the book is really the way ballet class—recreational ballet class, primarily—became part of American childhood over the course of the 20th century…and how that happened across all lines…race and gender and class and sexual orientation. All kinds of children have taken ballet class."
That includes Klapper. Before becoming a distinguished scholar and researcher of childhood and of American Jewish women's history, Klapper took recreational ballet classes herself.
The experiences in Dallas with Miss Wanda and Miss Angela and in Baltimore with Miss Ellen—"an old, Russian dancer…nobody knew or could pronounce her last name," Klapper says—shaped her.
"I took ballet class for 14 years—all the way through high school," says Klapper, whose mother and grandmother both took classes, a phenomenon prevalent in American families.
"The book combines both my scholarly interests with my professional experience and passion for dance, particularly ballet."
Meticulous research
Klapper's research, conducted over six years, took her from the University of the Arts in Philadelphia, where she read every issue of Dance magazine from 1927 onward…to the Jerome Robbins Dance Division at the New York Public Library, the world's largest dance archive and library… to archival records of ballet schools nationwide…to the Center for Ballet and the Arts at New York University, where she was a resident fellow in 2016.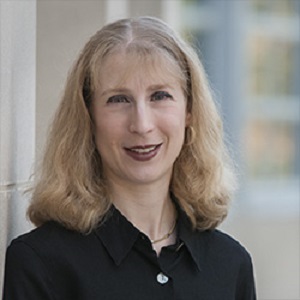 Klapper also read hundreds of dance teaching manuals, as well as memoirs of dancers, teachers and choreographers and scores of newspaper articles and children's books about ballet.
While ballet existed in America as early as the 1790s, it "really became an important part of American childhood over the 20th century," Klapper says.
"Until then, there were basically no recreational ballet classes in the U.S. Most children worked. They didn't have time to pursue recreational activities."
She attributes a shift in attitudes toward ballet to a few periods of change in history and culture.
After World War I, Russian dancers from the Ballets Russes began touring the nation, giving Americans widespread exposure to ballet. They performed in high cultural environments like city opera houses, but, also, in barns turned into theaters in small towns, Klapper says.
"A mass of Americans saw ballet in the 20s. It was popular and accessible—and not to just very wealthy people."
In other countries, recreational ballet didn't exist. Only the most talented students studied the art form in state-supported schools. Not so in America, Klapper says.
"In the U.S., there was an attitude of, 'If I want it and can pay for it, I can have it.' Ballet class became available to anyone who could pay for it and that opened up the possibility of ballet to many, many, many more children."
Many Russian dancers settled in America after the Russian Revolution and established studios in "some unexpected places, like Phoenix or Tucson or Tulsa…small cities at the time," Klapper says. "So there were more teachers available and ballet class began to grow."
'It just became de rigueur to go to ballet class'
After World War II, the popularity of ballet class exploded with the growth of the middle class. Suddenly, suburban families had the means to provide extracurricular activities for their children, Klapper explains.
"Ballet storefront studios sprang up all over the United States," says Klapper. "For middle class girls, in particular, it just became de rigueur to go to ballet class at some point in their lives. It was seen as a class marker, a class status thing—and not just for white middle class families.
"African-American families and immigrant families in that time period used ballet to say something about themselves and their class status. From that point on, ballet was everywhere and became a family tradition."
Impact of Title IX
Ballet took a hit after the passage of Title IX in 1972. The federal law in part required schools to provide sports for girls. In record numbers, they eschewed ballet for organized sports, Klapper notes.
The dance world fought back by instituting competitive dance competitions.
"Today you'd be hard pressed to find a studio that doesn't participate in competition," says Klapper. "Ballet has become more of a sport and that attracted back some of the girls who had left."
Ballet "is a multi-dimensional artistic experience," Klapper says. "Not all ballet is full of tutus and swans. That's a very reductionist way to think about it.
"These are incredibly strong, talented, hardworking individuals. That could be just as true for an eight-year-old who has learned to do something new in ballet class as for the prima ballerina somewhere at the peak of her career."
Boys and ballet
While boys have studied ballet for years, the number grew steadily through the 20th century. The stigma that boys who study ballet are effeminate "is not as intense as it used to be. Since the 1970s there's been a real emphasis on dancing as athletic and dancing as a sport," Klapper notes.
Coordinator of Rowan's women's and gender studies program, Klapper says the records of the ballet schools were fascinating…and telling.
"I really enjoyed reading the records of local schools, including in Atlanta and Philadelphia, where there were a number of African-American ballet schools."
Yet, ballet has a ways to go to be more diverse and inclusive, she notes.
"There are still major issues with race and diversity," says Klapper. "The issue of access—whether that's across class lines or racial boundaries—is still a huge issue and one that is being addressed more in some places than others. But there's still a whole lot of work to do. The fact that ballet is seen in some corners as a kind of elitist, exclusionary activity is a problem. It doesn't have to be that way."
Klapper found evidence that, as early as the 1890s, African American families that reached middle class status would hire ballet teachers to teach their children. Because of segregation, white ballet schools would not take Black students.
"There's a whole ecosystem of African-American ballet schools that popped up in places with large enough populations to support them."
'It's a worldwide community'
It was moving, Klapper says, to learn more about "what a sense of mission ballet teachers felt. They felt they were bringing something special to the children they taught. Even if the children were not special dancers, that didn't matter to them. What mattered was to bring ballet as an art form to as many people as possible. I found that very moving."
Inspiring, too, was that many of the teachers were respected business leaders, according to Klapper.
"Many teachers, generation after generation, were women. They were businesswomen and trained, talented professionals. They were often community civic leaders and entrepreneurs. They did all kinds of things in an era when women weren't expected to do any of that.
"Ballet class has something to offer everybody," she continues. "You learn musicality. Even if you're not particularly graceful, you become more body aware. You learn discipline and a certain amount of grace. All of those things will take you through life no matter what you're going to do.
"You go into any ballet dance class in the world and the five positions are still the same. It is a worldwide community. There's something wonderful about being connected to something with such a long heritage."
Recently, Klapper wrote about the popularity of "The Nutcracker" in a Washington Post opinion piece.