Rowan among top schools in new global ranking
Rowan among top schools in new global ranking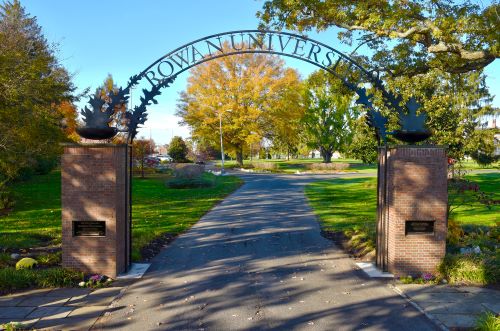 Rowan University this week was included among the top schools worldwide in a survey that used 17 metrics including academic reputation, employability, diversity and research to determine excellence.
The QS World University Ranking: USA 2020 ranked the top 300 colleges and universities in the U.S. with a methodology that focused on four key areas: research, learning experience, employability, and diversity & internationalization.
The study's editors positioned it as helpful in determining a college or university for a wide range of prospective students.
"The QS USA Rankings 2020 aim to provide not only international students with new and more granular insights when deciding on a study destination in the USA, but also offer domestic students with a fresh outlook on their home institutions," editors wrote.
Ranking Princeton University #1 in New Jersey (#9 in the U.S.) the study included Rutgers University, the New Jersey Institute of Technology, Rowan and The College of New Jersey among the state's top schools.
In March, U.S. News & World Report released its 2021 study of America's Best Graduate Schools, an annual compendium that ranked several Rowan schools, colleges and programs as among the best in the nation including the School of Osteopathic Medicine. The magazine in January cited several Rowan online program among the best including its Master of Business Administration, master's degree in Criminal Justice, master's degree in Education and master's degree in Engineering.