Searching for pain relief without addiction
Searching for pain relief without addiction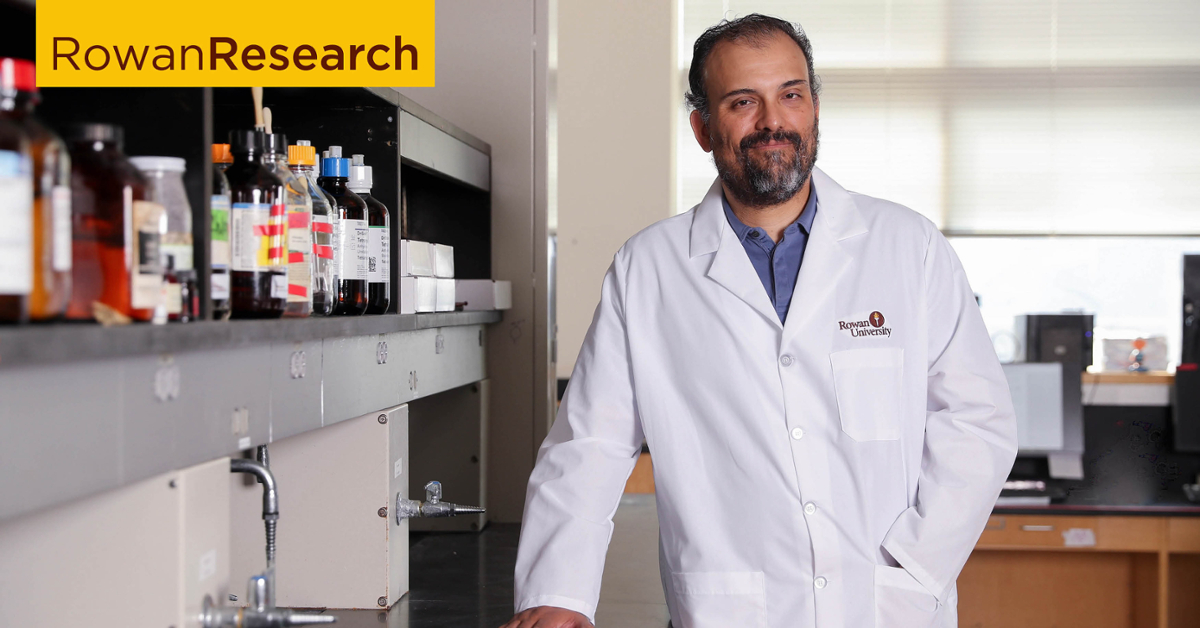 Gustavo Moura-Letts researches novel molecular reactions to create new medicines and treatments.
Organic chemists study the structure and reactions between the most basic molecules that make up living organisms. By examining millions of molecules that interact to support living systems and even brain functions, these scientists create new reactions in order to develop new medicines and treatments. 
Gustavo Moura-Letts, Ph.D.
Organic chemist
Areas of expertise:
Drug discovery, reaction invention, organic synthesis
More information
As an organic chemist researcher in Rowan University's Department of Chemistry & Biochemistry, Gustavo Moura-Letts, Ph.D., said he is "a chemical reaction inventor." He explained, "I create new ways to access molecular architectures that were not possible."
By studying how molecules interact, Moura-Letts explained, "(We/drug inventors) focus on molecules that have the potential to have very interesting pharmacological profiles."
In one such project, Moura-Letts and his collaborators are testing a synthetic molecule that mimics the pain-relieving qualities of morphine and other opioids without the side effects of addiction and dependency.
"We have data that supports that (the test molecule) triggers analgesia without addiction. We created them in an effort to defeat the opioid epidemic," Moura-Letts said. The goal of the project is to build an even greater body of data to support its value.
In another study of a more exploratory nature, Moura-Letts is investigating the properties of plants from his native country of Peru. 
He studies the medicinal properties of rainforest plants that have been used traditionally for centuries to "treat symptoms of the many diseases in the region."  
He wants to use the chemical components of these plants, not only to discover new potential medicines, but also to learn whether environmental stress might modify their metabolism and enhance their healing properties. 
Rowan University researchers are passionate about what they do. Find more at Meet Our Researchers.