Edelman CCCA professor lands prestigious Pew grant for historic documentary
Edelman CCCA professor lands prestigious Pew grant for historic documentary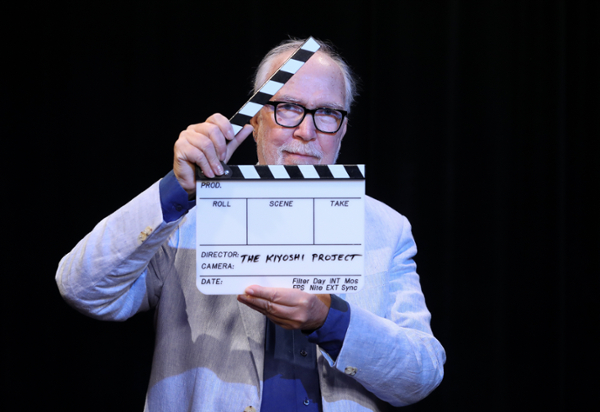 The Pew Center for Arts & Heritage has awarded Professor Keith Brand $300,000 to help fund a feature-length documentary about civil and gay rights activist Kiyoshi Kuromiya.
Brand, a faculty member in the Department of Radio, Television & Film in Rowan University's Ric Edelman College of Communication & Creative Arts, is a longtime Philadelphia broadcast veteran who once interviewed Kuromiya, a longtime activist who died in 2000.
Born in a Japanese American internment camp during World War II, Kuromiya served as an aide to Dr. Martin Luther King Jr. at the height of the Civil Rights Movement, co-founded the Gay Liberation Front–Philadelphia, and became widely known for participating in, and sometimes leading, anti-war, civil rights and gay rights movements.
"I made an audio documentary, 'Kiyoshi Kuromiya: the Wonderful, Fabulous Life of a Civil rights Zelig,' in 2021," Brand said. "Now I'm making a visual doc."
The film will further amplify the story about Kuromiya who, Brand said, was not unlike the main character in Woody Allen's 1983 film "Zelig." He was seemingly everywhere, especially within the civil rights and gay rights movements.
Brand's hourlong radio documentary, which first aired on WPPM 106.5 in Philadelphia during World AIDS Day, later ran on WXPN 88.5 in Philadelphia and on WBAI 99.5 in New York.
Brand, the film's producer, said Philadelphia-based director Glenn Holsten, who is currently making a film about a well-known Quaker activist, fundraiser Theresa James, Rob Buscher of the Japan Society of Philadelphia, and researcher Che Gossett, who has a book contract on Kuromiya, complete the documentary's core team.
Among story lines Brand expects to follow are Kuromiya's adoption of the internet to share the latest news and information in the early days of the AIDS crisis, a paralyzing threat within the gay community that was often beset by misunderstanding and disinformation. Brand said Kuromiya attended medical conferences and spoke directly with frontline researchers to get the most accurate information about the disease and the latest prevention and treatment protocols, then shared that information widely, especially within the gay community.
"Kiyoshi had a fundamental understanding of the power of the internet and used those tools for getting out information," he said.
Brand said Kuromiya, who was born in the Heart Mountain internment camp in Wyoming, worked throughout his life for the betterment of underrepresented, neglected and disenfranchised members of society. Unfortunately, that work went largely unrecognized among the general population, Brand said.
"He's well known in a lot of cities, but less so in his hometown. We want to change that," Brand said.
Production will take place between 2024 and 2025 and Brand plans to promote the film at a series of festivals and engagement activities in Philadelphia. 
Support for The Kiyoshi Project has been provided to William Way LGBT Community Center by The Pew Center for Arts & Heritage.