Exchange program with University of the Philippines pays dividends
Exchange program with University of the Philippines pays dividends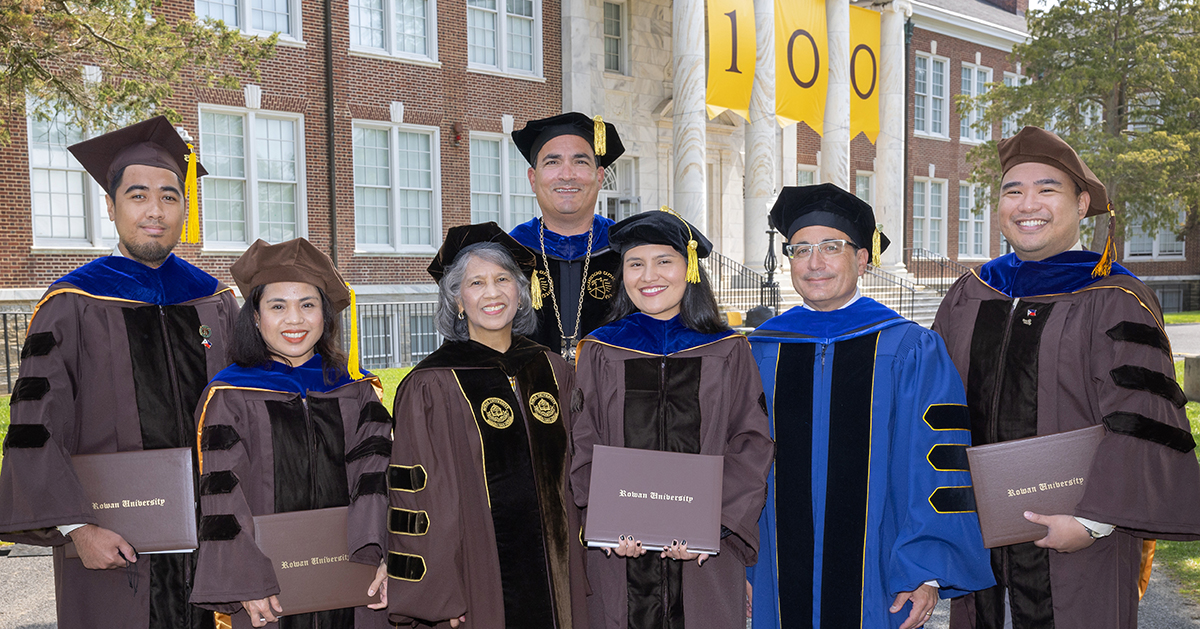 Four graduate students from the Philippines received their doctoral hoods during the Henry M. Rowan College's Commencement ceremony in May, part of the college's record-high number of Ph.D. graduates this spring. 
Their accomplishments in biomedical, civil, mechanical and chemical engineering can be traced back to a successful student exchange program established in 2015 between the college and the University of the Philippines Diliman (UPD), a noted leader in engineering education. 
Initiated by Isabelita "Lita" Marcelo Abele, CEO and president of U.S. Lumber in Woodbury Heights and a Rowan University trustee from 2012 through 2021, the five-year program provided students and faculty at both schools with an opportunity to study, research and work at the other.  
Abele, a native of the Philippines, built connections between Rowan administrators and the Philippine Consulate in New York City. Consul General Mario Lopez DeLeon and Consul Deputy General Zaldy Patron arranged visits for Rowan leaders to the Philippines and for UPD administrators to Rowan.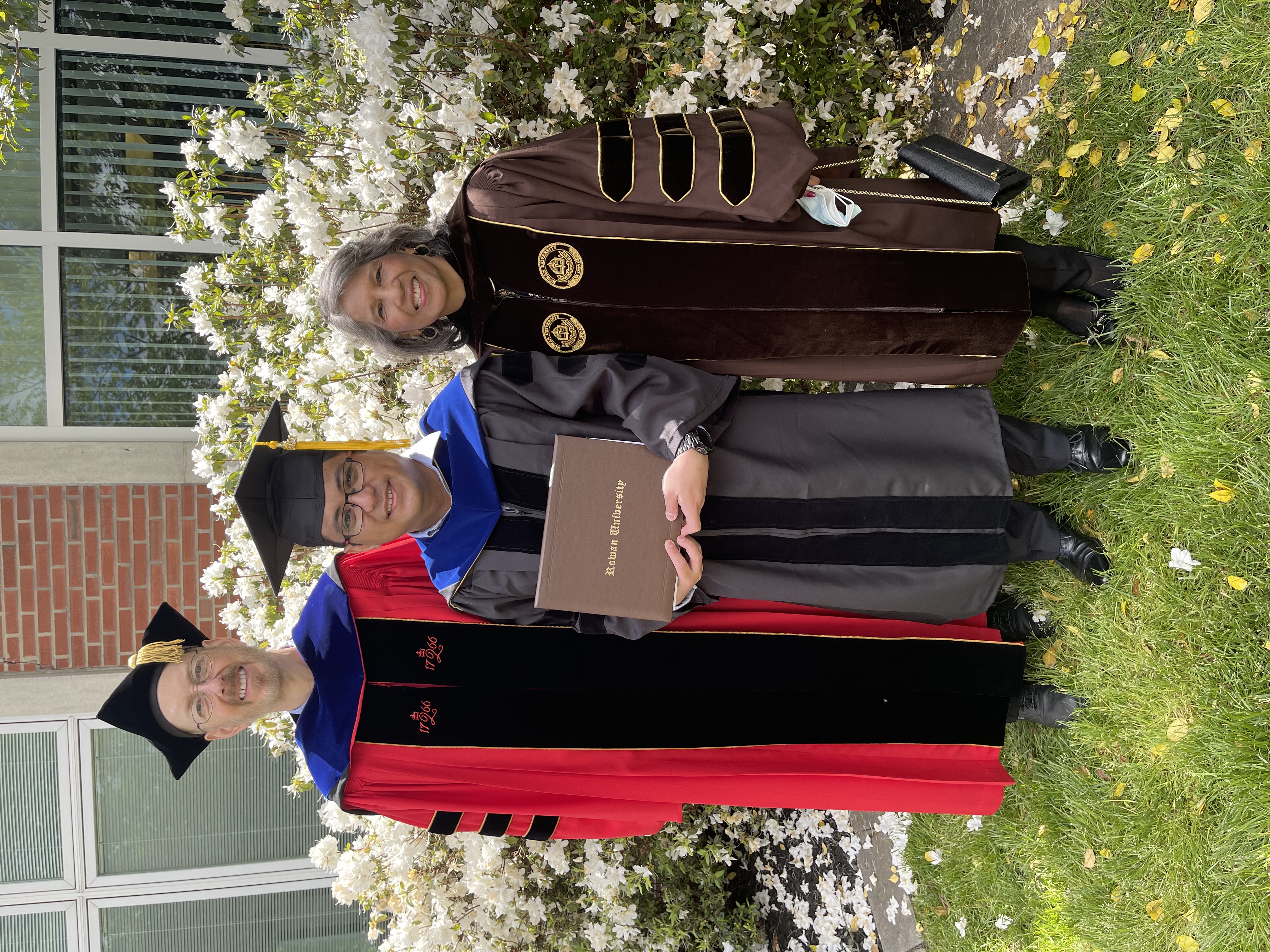 "They were very interested in what we are accomplishing at Rowan, including work in biomedical engineering, water resources, disaster response and environmental engineering," said Provost Tony Lowman, who was dean of the Henry M. Rowan College of Engineering at the time.
Each university agreed to send two students a year to the other. Faculty exchanges followed. 
The initiative exceeded expectations and created a pipeline of graduate students even outside the original exchange program, Lowman noted.
"It's truly gratifying to witness the flow of ideas and research between our two universities," Lowman said. "We're looking forward to expanding such programming in the future."
Abele's personal connections created a warm and welcoming community for Rowan's Filipino students, whether or not they are part of the exchange program. This spring, Abele was there to witness the newest engineering graduates receive their doctoral hoods. 
"I'm doing this as my legacy," said Abele, a former teacher who left the Philippines to work in domestic service before marrying and becoming a successful business owner. "I am their mother here. They are like my children." 
Paolo Rommel Sanchez, a faculty member at UPD, received his Ph.D. in mechanical engineering. He focused his research on precision agriculture through robotics, with plans to teach agricultural and biosystems engineering in UPD's machinery division. 
"The program was very open for me to take the courses I needed for my dissertation," Sanchez noted. "Rowan was very helpful and the policies are open enough that it allowed me to take programs from other disciplines." 
Kirstene Gultian Giddings came to the United States in 2018 to earn her Ph.D. in biomedical engineering. A senior scientist at GSK (formerly known as GlaxoSmithKline), she supports a team that creates drugs to treat HIV and renal disease. At Rowan, she found opportunities to volunteer, research and become part of a community led by a woman she fondly calls "Tita Lita" (or "Aunt Lita").  
"Tita Lita helped me transition to the U.S.," Giddings said. "(She) helped me buy my first calculator and my books … that brought me far." 
Jasmine Vasquez, who teaches classes in the Experiential Engineering Education Department, received her Ph.D. in materials science and engineering after working with Joseph Stanzione, Ph.D., director of the Advanced Materials & Manufacturing Institute. 
The University of the Philippines sent Ariel Aragoncillo to Rowan for his Ph.D. in civil engineering. He focused his research on recycled concrete aggregates. Of Abele, Aragoncillo said, "she's really our 'Tita.' I'm very thankful."