Learning from the 'original genetic engineer'
Learning from the 'original genetic engineer'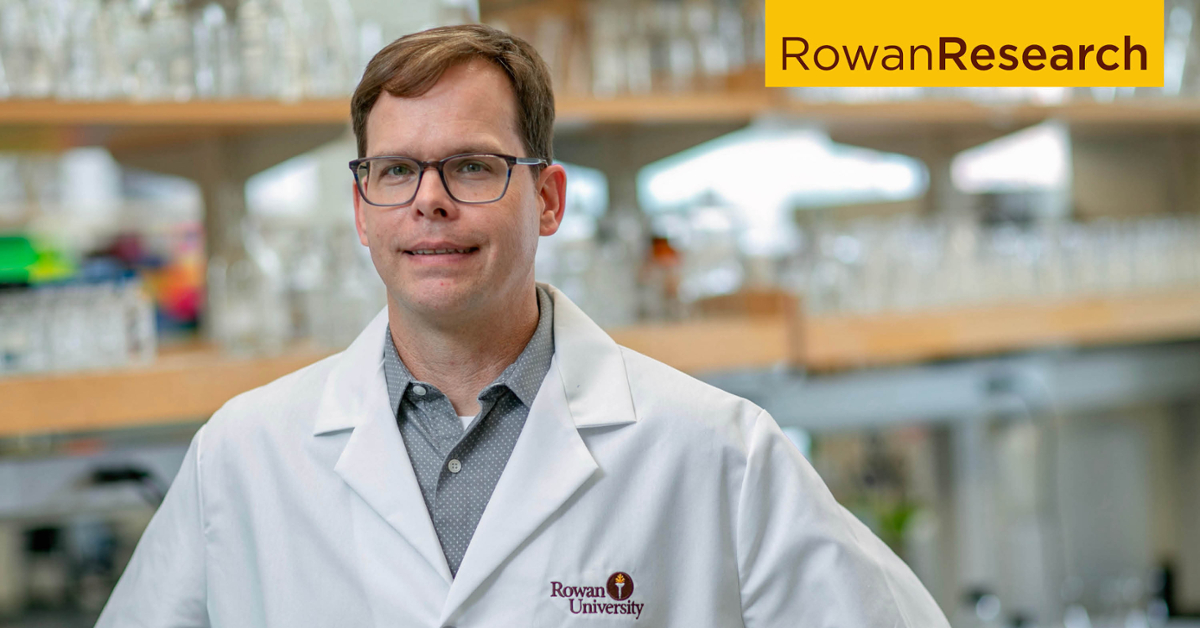 Jason Heindl's research supports the development of therapeutics to prevent harmful bacterial infections and promote the impacts of beneficial bacteria.
In Jason Heindl's lab, biofilm is more than a slimy buildup that sticks to surfaces. This living multicellular community is the key to understanding how bacteria cause infections. 
jason heindl, Ph.D.
Bacteriologist
Areas of expertise:
Bacterial cell and developmental biology, bacterial genetics
More information
Heindl joined the Rowan community as an assistant professor in the Department of Biological & Biomedical Sciences at the College of Science & Mathematics in September 2022. He has studied Agrobacterium for 13 years. There's still a lot to learn about this plant-infecting bacterium that Heindl refers to as "the original genetic engineer" due to its ability to make its host produce a food source for it. 
"How and when do the bacteria stick to surfaces and form biofilm?" Heindl asked. "How are these processes relevant to it colonizing the host?"
In plants, bacterial infections threaten food production and put financial strain on farmers. In humans, biofilms cause the majority of infections and are notoriously difficult to get rid of.
A National Science Foundation CAREER Award and funding from the U.S. Department of Agriculture support Heindl's exploration of the organization and cell cycle regulation through which Agrobacterium infects plants. With this knowledge, Heindl can manipulate the bacteria to prevent or disperse biofilms or promote biofilms that are beneficial to the host.
Agrobacterium is also a useful model for human pathogens. A National Institutes of Health Research Enhancement (R15) Award is funding Heindl's study of whether the cell cycle changes that occur in Agrobacterium colonization of plants also happen when biofilms cause infections in humans. 
"Understanding the pathways that control environmental response and cell regulation in this bacteria will allow us to reduce the expression of genes that negatively impact the host and enhance the expression of genes for a positive impact," Heindl said. "The opportunity to intervene in interactions between the bacterium and the host can be applied to any host-microbe relationship, including the ones that cause infection in humans."
Rowan University researchers are passionate about what they do. Find more at Meet Our Researchers.