Published in glassworks, poem wins prestigious Pushcart Prize
Published in glassworks, poem wins prestigious Pushcart Prize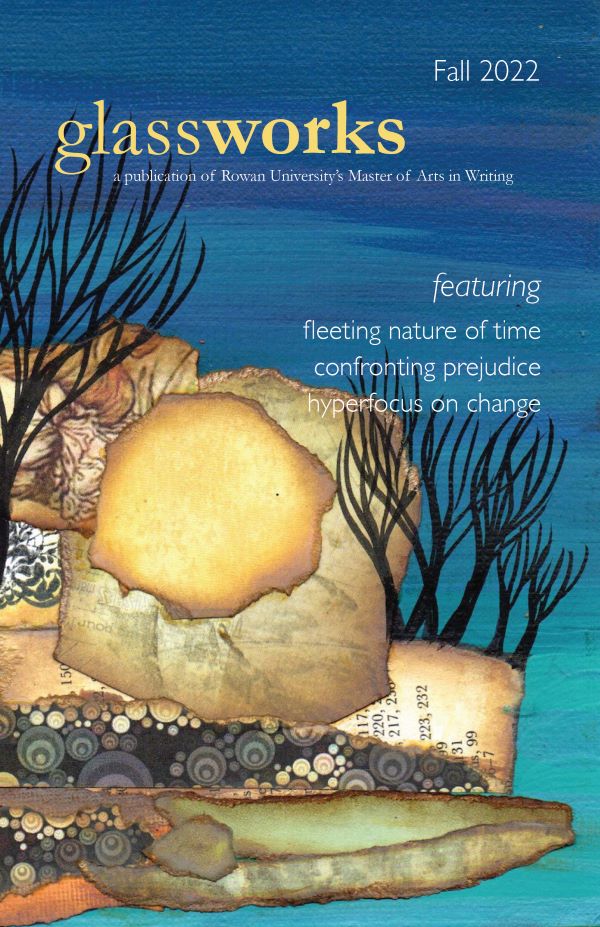 Taut and muscular, the poem's language speaks to a lifetime of hurt derived from the simplest of human experiences – a character's need to relieve herself.
The poem, published in the Fall 2022 issue of Rowan University's literary magazine glassworks, is so powerful and expertly crafted that this summer it won a Pushcart Prize, one of the most respected awards in American letters.
In the poem, author Zorina Exie Frey cites experiences in a character's life (presumably her own) in which the act of needing to urinate triggers racially biased reactions.
Starting in 2015 when the character, a young Black woman, is out for an evening with coworkers, Frey works backward to childhood experiences that describe hypocrisy (it's ok for a white friend to go quickly in an alley but she doesn't dare) and prejudice (yes, the child may use a white friend's toilet, but it's quickly wiped after she goes), that still summon deep, lingering pain.
"I didn't start writing this poem with a theme in mind," Frey, below right, explained. "While this theme happens to be prejudice, the vignettes are a medley of personal experiences. The only thing I want my readers to take away from anything I write is to try and find themselves in the text and empathize."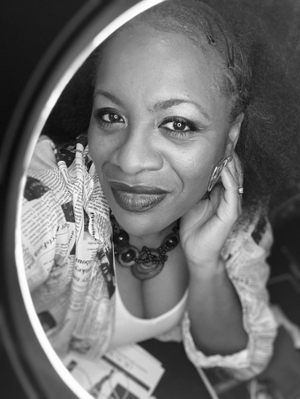 Katie Budris, editor in chief of glassworks and a senior Writing Arts lecturer in the Ric Edelman College of Communication & Creative Arts, said thousands of entries get submitted for Pushcart prizes each year but only 60-70 are selected as winners.
She said glassworks publishes submissions from around the world but does not accept works from anyone affiliated with Rowan. Still, publishing a mix of poetry, fiction, non-fiction and artwork, the magazine provides opportunities for students to gain real world publishing experience.
"Working as a (student) editor for glassworks demystifies the process of submitting to magazines, to not be discouraged," she said.
The magazine nominates several pieces for Pushcart prizes each year but "Pee is for Prejudice" is its first winner.
"We really loved the fresh approach to the issue (of prejudice), the way the poem talked about white privilege through really specific scenes in reverse chronological order," Budris said. "The idea of separation between white people and Black people has continued to permeate culture. This poem shows how privilege and prejudice still exists, even in the modern world."
Budris said she hopes to bring Frey to campus for a reading in the coming year.
Frey, who is also a spoken word artist and actor who runs her own small press, said winning a Pushcart raises her profile as a writer.
"It means my work lives on alongside great writers," she said. "For my name to be in the company with them is a humbling confirmation that my pursuit of mastering the art of poetry will never be in vain."