Identifying the neurons that store our memories
Identifying the neurons that store our memories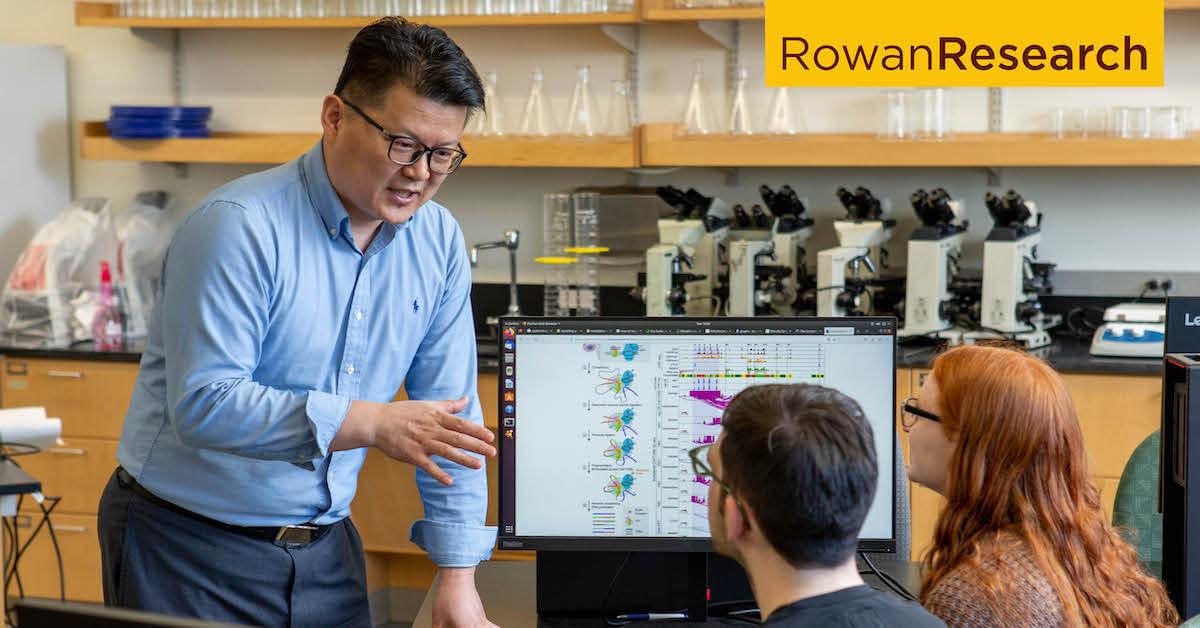 Yong Chen discusses experimental and computational data analysis with students from his research lab.
The formation of human memories is an impressive and complex function. The storage of memories occurs in multiple brain regions, such as the hippocampus and frontal cortex. But there are still unknowns: How can we recall these memories after months and years have passed? Out of the billions of brain cells, which neurons are related to memory? Dr. Yong Chen, an assistant professor of biological and biomedical sciences in the College of Science and Mathematics, is devoted to uncovering answers.
To date, technological limitations have hindered scientists' ability to study memory formation. Among the billions of brain cells, it is difficult to identify memory-related neurons and the activity that occurs within single cells when memories are formed.
yong chen, Ph.D.
Bioinformatician
Areas of expertise:
Bioinformatics, computational neuroscience, machine/deep learning, single-cell omics
More information
"To overcome these challenges," Chen said, "high-resolution experiments and comprehensive computational models are required."
Chen's research focuses on measuring and categorizing single cells "to investigate the signals of gene expression, histone modifications, and 3D spatial chromosomal changes," Chen said. To analyze this data, Chen's lab is developing advanced computational methods to analyze the sparse and large-scale datasets.
His work is funded by W.W. Smith Charitable Trust, Camden Health Research Initiative and National Science Foundation's Faculty Early Career Development (CAREER) Program, which offers the federal agency's most prestigious award to support early-career faculty serving as academic role models in research and education. The CAREER grant will fund research to create tools for analyzing gene sequencing within a single cell and methods for evaluating that data.
Chen's research has potential implications for treating conditions that cause memory loss, such as Alzheimer's disease.
Rowan University researchers are passionate about what they do. Find more at Meet Our Researchers.