Remember and honor
Remember and honor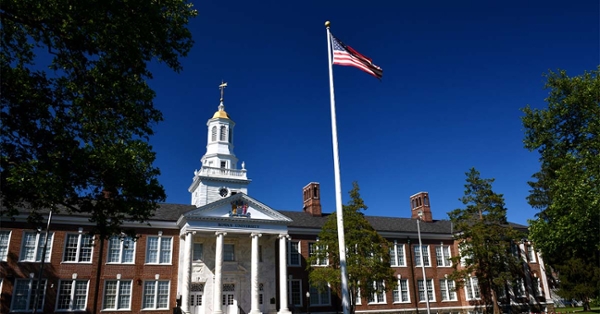 Bunce Hall, Rowan University
Dear Rowan University Community,
When our nation commemorates Memorial Day each year, we pause to reflect on those who have given their lives in service, some within our lifetimes and some who we can know only through history's records.
During World War II, three of our students died while serving. Their names are engraved in marble at Bunce Hall. They were the first from our community to lose their lives in conflict, but not the last.
Memorial Hall on the Glassboro campus acquired its name in 1955 in honor of students who served and sacrificed. Just a moment's thought about the meaning of "memorial" in the building's name can inspire us all to live with greater appreciation and our own measure of courage in everyday life.
This Memorial Day, please join me in solemn tribute to the people whose courage and conviction led them to serve and give. Peace is precious and fragile. So are the lives of those we remember.  
Very truly yours,
Ali A. Houshmand, Ph.D.
President