Teaching Black history: NEH grant to help Rowan professors develop curriculum for teachers
Teaching Black history: NEH grant to help Rowan professors develop curriculum for teachers
In 2002, New Jersey passed the Amistad Law, which calls on schools throughout the state to incorporate Black history into their teaching curriculum.
In January, Gov. Phil Murphy signed a new law that will strengthen the state's mandate to infuse African American history into the state's curricula throughout the year.
But there's much work to be done to ensure that students are getting an education in Black history that goes beyond just learning about Rev. Dr. Martin Luther King Jr. and Rosa Parks, according to two Rowan University professors.
With a $133,748 grant from the National Endowment for the Humanities (NEH), professors Chanelle Rose and Valarie Lee are working together to develop a curriculum on African American history and culture for pre-service and in-service teachers in South Jersey school districts.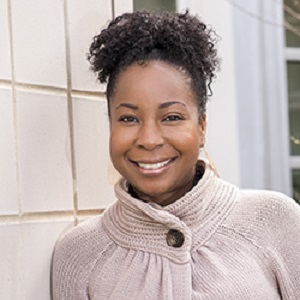 "We have the Amistad Law, but how do we make sure it's implemented?" says Rose (at right), a history professor and principal investigator on the grant with Lee, chair of language, literacy and sociocultural education in the College of Education.
"Not everyone has the content knowledge to teach this and to develop innovative lesson plans on African American history," continues Rose, coordinator of the University's Africana Studies program in the College of Humanities & Social Sciences. "There's a critical need for this."
An interdisciplinary approach to teaching Black history
Through the grant, Rowan will establish the Black Humanities in Education Initiative Through History and Culture, an interdisciplinary, multi-pronged approach to support the development and instruction of content knowledge for pre-service and in-service teachers.
The goals of the initiative include: embedding Rowan's newly established Certificate of Undergraduate Study (CUGS) in N.J. Amistad Law: African American Studies for Future Educators in the education curriculum; developing a hybrid, interdisciplinary humanities graduate course that examines the Black experience; and disseminating content knowledge to pre-service and in-service teachers.
"The initiative adopts an interdisciplinary approach to teaching Black history that focuses on the intersection of philosophy, literature, politics and history," says Rose.
Through their humanities work, pre-service and in-service teachers will have access to source materials—pictures, autobiographies, letters, oral interviews, songs, poems maps and artifacts—that they can integrate into their future lesson plans. They'll also gain content knowledge to transform the way they teach African American history to K-12 public school students, Rose says.
The 12-credit CUGS in N.J. Amistad Law: African American Studies for Future Educators course and the eight-week humanities graduate course on African American history for in-service teachers will cover a variety of topics—from pre-colonial West African societies and the transatlantic slave trade to the Harlem Renaissance and even the Black freedom struggle in Camden.
Partnering with Professional Development Schools
The program will partner with Rowan's Professional Development Schools Network, a longstanding collaboration between the College of Education and 10 P-12 schools in South Jersey. Through the initiative, both preservice teachers who are placed in PDS partner schools for their clinical experience and in-service PDS teachers will gain the content knowledge, making for a richer, deeper appreciation of Black history for teachers and their students, according to Lee.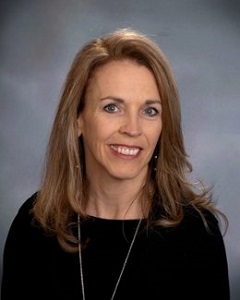 "This work is more critical than ever, and it really does have the ability to impact K-12 education in New Jersey," says Lee (at left), noting that the Black Humanities in Education grant aligns with the College of Education's commitment to advance diversity and social justice through education. "There are concerted efforts in the United States to actually make this content illegal."
The study of Black history in schools has come under fire in many states across the nation. According to Education Week, 18 states have signed into law or are considering banning the teaching of Critical Race Theory. In February, the College Board revamped its curriculum for a new Advanced Placement course in African American Studies, removing Black writers associated with issues deemed to be controversial.
Critical Race Theory, which recognizes that systemic racism is part of American society that is more than individual bias or prejudice, does not exist in K-12 schools, Lee says. The curriculum Rose and Lee are developing is focused on the contributions of Black Americans, highlighting their achievements in areas including literature, music, philosophy, history and other fields, they note.
"In the current politically contentious climate where an increasing number of public school teachers fear potential repercussions for teaching Black history, the Black Humanities in Education Initiative provides a sustainable model for pre-service and in-service teachers to develop content knowledge to share this information in the classroom," says Lee. "This could become a prototype of other states."
'Representation is huge'
One of the keys is helping in-service and pre-service teachers to think more critically about incorporating local histories into the K-12 public classroom to reflect New Jersey's diverse population, according to Rose, who developed a CUGS in NJ Amistad Law in 2021 at Rowan to give students a more tailored curriculum in Black history.
All students deserve to attend schools where their history and culture are celebrated, Rose adds.
"Representation is huge," she says, adding that her Rowan students routinely share their frustrations that today's children primarily learn about King and Parks—but few others—during Black History Month, rather than as an integrated part of history curricula.
With support from the NEH grant secured, Rose and Lee currently are developing coursework for the Black Humanities in Education Initiative. They expect to have a curriculum proposal ready for fall and a summer course in place in 2024. Rowan's first Amistad Conference, featuring research of CUGS students, PDS in-service teachers, faculty, poets, archivists and community leaders is being planned for fall of 2024.