The future of food: Understanding alternative food production
The future of food: Understanding alternative food production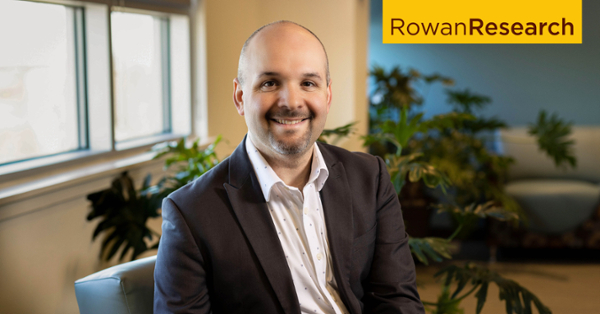 Dr. Garrett Broad researches emerging food technologies and related environmental and social issues.
A communication researcher, Associate Professor Garrett Broad comes across his share of controversy and the ways people relate to it, from general conversations to podcasts to news and marketing.
Long focused on controversy in the realm of food and animal science, Broad published widely in the past year about cellular agriculture – the evolving science of creating dairy and meat products from cell cultures in a lab.
garrett broad, Ph.D.
Communication researcher
Areas of expertise:
Food systems, environmental communication, social movements
More information
Broad, who came to Rowan in 2022 from Fordham University as part of the Catalysts for Sustainability initiative, said cellular agriculture could, in theory, help feed millions of people, but it has opponents.
"A big part of the debate over the alternative (sources of food production) is backlash from the conventional industry," Broad said.
For example, he said, those who defend conventional food production say it produces a great number of jobs and maintains a traditional agricultural lifestyle that, for many people, goes back generations. They also question whether it would really be more sustainable.
"I think anyone who's advocating for the alternatives should take these concerns seriously," he said. "We might consider how they can be a part of a future that would create other, maybe better-paying jobs."
Broad, who teaches Communication Studies within the Ric Edelman College of Communication & Creative Arts, describes himself as an "engaged scholar" whose work can advocate for a position.
Still, Broad said, he approaches his work objectively and is not unrealistic about convincing people en masse to change their eating habits.
"Conventional animal food production has major problems, like its contribution to climate change, its treatment of workers and that animals are sentient beings who feel pain," he said. "But it's really tough to get people to shift their diets based on ethics, and most people aren't."
Broad has widely published his research and authored the book More Than Just Food: Food Justice and Community Change (University of California Press) in 2016.
Rowan University researchers are passionate about what they do. Find more at Meet Our Researchers.