Uncovering untold stories of 20th century Russia
Uncovering untold stories of 20th century Russia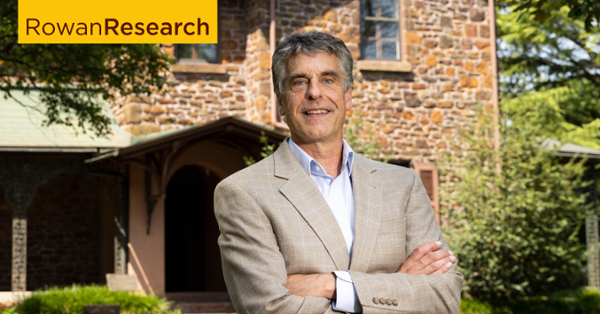 Dr. James Heinzen researches the social, political and cultural history of the Soviet Union.
For more than 30 years, Dr. James Heinzen, professor of history and director of the Hollybush Institute for Global Peace and Security in the College of Humanities & Social Sciences, has been digging through declassified Soviet-era archives, uncovering untold stories of 20th century Russia.
"I'm particularly interested in social history — the lives of ordinary people trying to get by in a dictatorship," he said.
James heinzen, Ph.D.
Historian
Areas of expertise:
M
odern Russian and Soviet history, Cold War, shadow economies, dictatorship and society, and modern European history
More information
His first two books examined the relationship between the authoritarian state and the people: Inventing a Soviet Countryside: The Soviet State and the Transformation of Rural Russia before Collectivization (University of Pittsburgh Press, 2004) and The Art of the Bribe: Corruption Under Stalin, 1943-1953 (Yale University Press, 2016).
His current book project, Outlaw Entrepreneurs and the Soviet Shadow Economy Under Late Socialism, 1950s-1980s, explores the social and cultural history of widespread Soviet black markets and criminalized entrepreneurs.
"The Soviet Union was inefficient in producing consumer goods — clothing, food, furniture and items that people needed for their everyday lives," he said. "To fill this gap, many people on the margins of society produced these things illegally, often in extremely creative ways." He believes the Soviet economy would not have survived without the flourishing shadow economy.
"The stereotype is that people were so fearful that they could not do anything on their own, that they had no ability to be independent," Heinzen said. However, the archives reveal a different story. "They were very smart entrepreneurial people who maneuvered around this repressive system to make things that people wanted and make money on the side."
Heinzen is among the first researchers to comb through Russian archives to learn how the shadow economy worked on the ground.
"There are millions of people who are involved in different ways in shadow economies. It's an important story of how people survived in a repressive dictatorship," he said.
Heinzen's research has been supported by the National Endowment for the Humanities.
Rowan University researchers are passionate about what they do. Find more at Meet Our Researchers.