NSF-funded "GREEN-SJ" network to prepare diverse clean energy workforce for South Jersey
NSF-funded "GREEN-SJ" network to prepare diverse clean energy workforce for South Jersey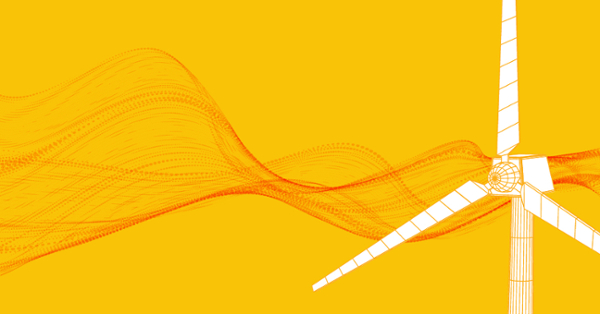 Supported by a $684,700 grant from the National Science Foundation, faculty in Rowan University's School of Earth & Environment seek to prepare a diverse pool of students for positions in a wave of South Jersey green energy infrastructure projects.
The initiative, led by Dr. Beth Christensen, chair of Environmental Science, and Dr. Patrick Crumrine, an associate professor in the department, along with Melissa Young at Rowan College of South Jersey – Cumberland (RCSJ-C), GREEN-SJ (Growing Rowan's Environmental Education Network in Southern New Jersey) will support students from traditionally underserved groups transferring from RCSJ-C as well as students already enrolled at the University for environmental science.
Rowan offers B.A. and B.S. degrees in environmental science, either of which can help prepare students for green energy careers, especially related to wind farms off of South Jersey.
Currently, major green energy infrastructure projects include Ocean Wind 1, about 15 miles off South Jersey's Atlantic coast, which is projected to generate enough power for half a million homes, and the New Jersey Wind Port on the Delaware River in Salem County, which is projected to create some 1,500 jobs and to support billions of dollars in economic development.
"There's tons of investment," Christensen said. "We need to make sure people in this region know about this burgeoning field and are properly trained to enter it. The real benefit is building a workforce that is reflective of the state of New Jersey."
Starting in January, GREEN-SJ will support students transferring from RCSJ-C to Rowan's environmental science degree programs so they may graduate in four years. It will include two introductory courses, "Environment in the Headlines," which will help students parse truths from falsehoods in news stories about green energy and other environmental issues, and "Environmental Experience," a summer class to familiarize students with the varied New Jersey environments. It will also include a series of career-oriented, semester-long workshops and a mentorship program.
"The wind farms coming in need folks who understand how the coastal ocean system works, who understand atmosphere and climate, who can follow contaminants and ground water pollutants and who can monitor for any changes that the wind farm may bring," Christensen said.
Crumrine said he's most excited about the ways in which GREEN-SJ will benefit students transferring from RCSJ-C's environmental science program into Rowan's.
In large part, "it's about the meshing of their associate degree and our programs, helping those who transfer have a much smoother experience," he said.
Beyond adjusting to their new program, Crumrine said students will develop scientific proficiencies for careers in which many will collect and process data related to green energy production.
Crucially, he said, GREEN-SJ seeks to even out opportunities for good-paying, clean energy careers.
"This is one of two NSF-funded programs I'm involved with that are in part designed to broaden participation in the sciences," he said. "One thing we in the U.S. don't do a good job of is promoting talent and success across populations. We want to broaden participation in the sciences and encourage diversity in a workforce that there isn't a lot of diversity in."