Rowan University advances transportation engineering program
Rowan University advances transportation engineering program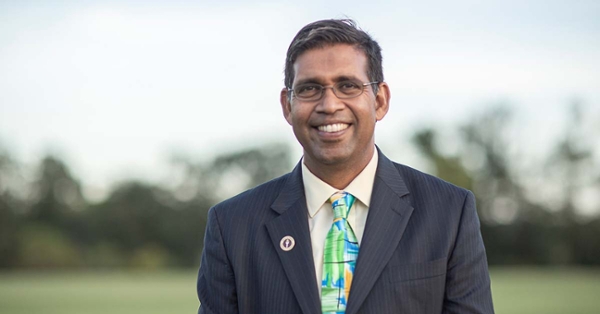 Dr. Yusuf Mehta is director of Center for Research and Education in Advanced Transportation Engineering Systems. Below, Dr. Cheryl Bodnar is co-principal investigator of the project.
As the United States begins a multibillion-dollar effort to overhaul its infrastructure, Rowan University is boosting its graduate program and advancing transportation engineering education as a whole to meet the increasing demands of industry.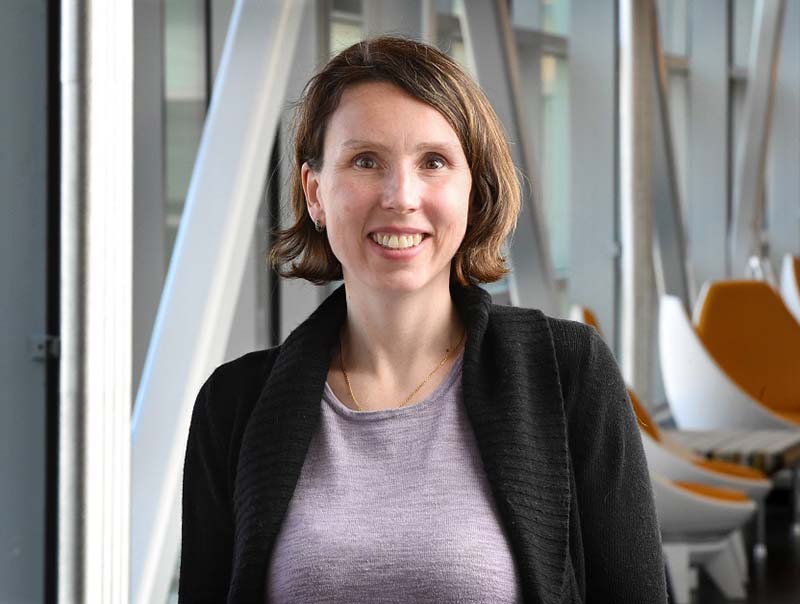 With a three-year, $450,000 National Science Foundation grant, Dr. Yusuf Mehta, principal investigator, and Dr. Cheryl Bodnar, co-principal investigator, are integrating a new model of learning into the Henry M. Rowan College of Engineering's Ph.D. in civil & environmental engineering program. This approach aims to prepare students for a seamless transition between graduate studies and full-time industry employment. 
"The current doctoral students get technical rigor through funded research grants from highly competitive state and federal agencies," said Mehta, professor and graduate coordinator in the Department of Civil & Environmental Engineering and director of Rowan University's Center for Research and Education in Advanced Transportation Engineering Systems (CREATES). "They are good researchers who can hunker down in the lab and present and publish in prestigious conferences alongside students in top universities across the world. However, these skills lean toward careers in academia. Working in mid-career industry and government roles requires a different skill set." 
Although academic research in transportation engineering already focuses on implementation, gaps remain in the business and leadership skills Ph.D. students need to practice in top transportation consultancy firms and government agencies. Doctoral students develop technical expertise in academic research competencies but may not understand how to scale and adjust these skills for industry roles.
"It can take months of exposure to the culture of industry practice for Ph.D. graduates to get out of their comfort zone of research," Mehta said, "but getting meaningful interaction from the industry sector early would allow Ph.D. students to see their research applications more broadly."
To make this emphasis on interaction with the transportation industry part of the doctoral curriculum, the researchers are implementing a mental model known as cognitive apprenticeship.
"The cognitive apprenticeship model is a useful tool that provides students with situated practice associated with a position within industry," said Bodnar, associate professor and graduate coordinator in the Department of Experiential Engineering Education (ExEEd). "Students don't only gain specific knowledge and skill sets associated with these positions but also become part of a community through which they get exposure to the culture of industry."
As part of this new model, Mehta and Bodnar are making incremental but meaningful changes at each level of the doctoral program.
"By adding the components of interaction with industry for case studies, integrating industry partners in a dissertation committee and requiring certain business and entrepreneurship courses, we will provide students with this comprehensive experience for academia and industry," Mehta said.
"Cognitive apprenticeships have been used before for individual courses and research experiences, but not to structure an entire doctoral program," Bodnar said. "Even though this project is focused on civil engineering, the choices made when designing this program focused upon minimizing substantial changes to the graduate program of study itself, making the program more easily transferable to other programs and institutions. Integrating a cognitive apprenticeship model has broader applications in strengthening the connection between academia and industry."