Rowan recognized as a Top College for diversity with second consecutive HEED award
Rowan recognized as a Top College for diversity with second consecutive HEED award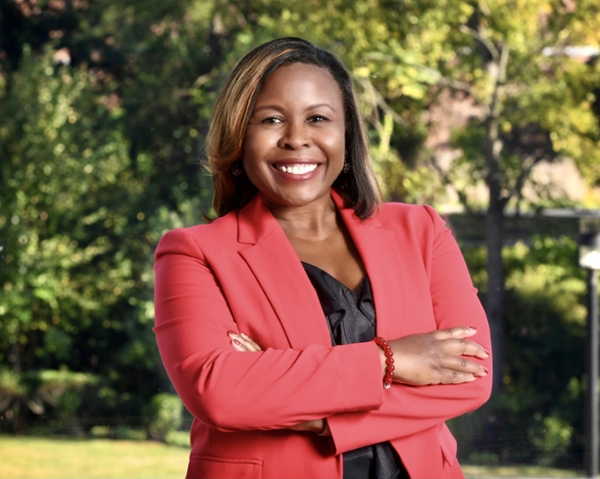 Dr. Monika Williams Shealey
For the last three years, Rowan University has been a statewide and regional leader in diversity, equity and inclusion, and its efforts continue to get noticed.
Rowan this month received its second Higher Education Excellence in Diversity (HEED) award from the magazine INSIGHT Into Diversity for continuous efforts led by the Division of Diversity, Equity and Inclusion (DEI).
The magazine's first HEED award to Rowan in September last year cited institution-wide efforts to combat racism and promote acceptance of every student, faculty and staff member, a drive led by Rowan's robust and forward-thinking DEI program. Six key initiatives were central to the award submission:
A comprehensive data dashboard on strategic action planning to help departments set and track DEI goals;
a land acknowledgement on the DEI webpage that "recognizes and respects Indigenous Peoples as traditional stewards" of the land Americans call their own;
extensive professional development for faculty and staff, including a popular DEI certificate program;
the creation of a neurodiversity taskforce;
U Good FAM, a network of Rowan faculty and staff that fosters and advances the mental health and emotional well-being among self-identified students of color;
and the creation of the Law Enforcement and Community Collaborative, which engages Rowan faculty and staff with law enforcement professionals on DEI issues and professional development.
In October of 2021, Rowan launched a Center for Neurodiversity in Laurel Hall, one of the first of its type, with physical and programmatic resources to support a wide range of students, faculty and staff.
Resources at the center, located in Laurel Hall rooms #111-120 on the Glassboro campus, include a new neurodiversity and intersectionality series; a neurodiversity for scholars program; a sensory-friendly student suite; and a popular "Lunch and Learn" program.
"It was a great honor getting recognized by INSIGHT into Diversity last year and receiving a HEED Award two consecutive years is extra special," said Dr. Monika Williams Shealey, senior vice president for DEI. "We are proud of our significant accomplishments in providing high quality faculty and staff professional development, student programming and, most recently, launching the Rowan University Center for Neurodiversity, which provides services and support to many of our neurodivergent students, faculty and staff. It is especially meaningful to be in the company of leading research institutions across the country who have also demonstrated evidence of their commitment to sustaining DEI systemic efforts."
INSIGHT into Diversity recognized 104 colleges and universities with a 2022 HEED award including Clemson University, Columbia University, Smith College, and University of California-Berkeley.
In 2019, Rowan became the first college or university in New Jersey to launch a full division dedicated to diversity, equity and inclusion. That same year, President Ali Houshmand committed to starting a Center for Neurodiversity.
INSIGHT into Diversity editors said its annual higher education awards program recognizes only proven DEI leaders.
"The HEED Award process consists of a comprehensive and rigorous application that includes questions relating to the recruitment and retention of students and employees … as well as continued leadership support for diversity and other aspects of campus diversity and inclusion," said Lenore Pearlstein, publisher of INSIGHT Into Diversity. "We take a detailed approach to reviewing each application in deciding who will be named a HEED Award recipient. Our standards are high, and we look for institutions where diversity and inclusion are woven into the work being done every day across campus."
Pearlstein said the 104 higher education honorees will be featured in the November 2022 issue.