Driving transportation safety forward
Driving transportation safety forward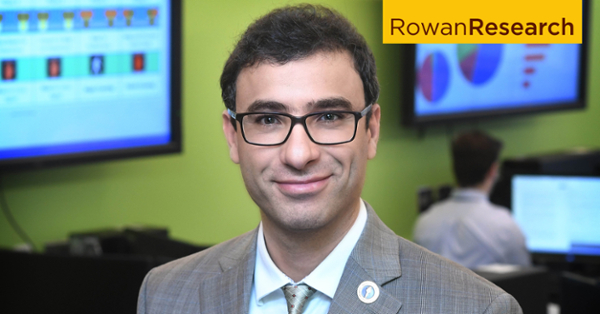 Dr. Mohammad Jalayer is an associate professor of civil & environmental engineering and a researcher at the Center for Research & Education in Advanced Transportation Engineering Systems
Dr. Mohammad Jalayer pays close attention to the features that everyday drivers take for granted, from highway design and distractions to traffic signals and signage.
His goal? Nothing short of saving lives. 
Mohammad jalayer, Ph.D.
Transportation Engineer
Areas of expertise: Traffic operations and safety, intelligent transportation systems (ITS), big data analytics
More information
An associate professor of civil & environmental engineering and a researcher at the Center for Research & Education in Advanced Transportation Engineering Systems (CREATES), Jalayer studies ways to make roads safer for everyone. 
His research has focused on ways to reduce wrong-way driving across the nation (the cause of 400 fatalities annually), intersection-related crashes (with more than 18,000 crashes in New Jersey in 2019), and distracted driving, the No. 1 cause of fatal crashes in New Jersey. 
To combat distracted driving, for example, Jalayer and his team compiled a detailed view of distracted driving in New Jersey, identifying specific incidents of distracted driving on 10 corridors and factors that contribute to distracted driving—using novel data collection and analytic approaches. 
Between 20 to 25 percent of drivers observed were distracted. Notably, the leading type of driver distraction was a handheld cell phone.
New Jersey's Office of the Attorney General pointed to the study's results to launch its awareness and enforcement campaign to combat driver inattention.
With increased awareness in the areas with higher distracted-driving events in New Jersey, the research team hopes crashes can be avoided, ultimately saving lives. 
"Fatalities have a direct cost and an indirect cost: the burden to society, the impact on the family," Jalayer said. "We can save people. If I save one person's life, that's an achievement."
Rowan University researchers are passionate about what they do. Find more at Meet Our Researchers.