Mallouk named 2022 National KEEN Rising Star
Mallouk named 2022 National KEEN Rising Star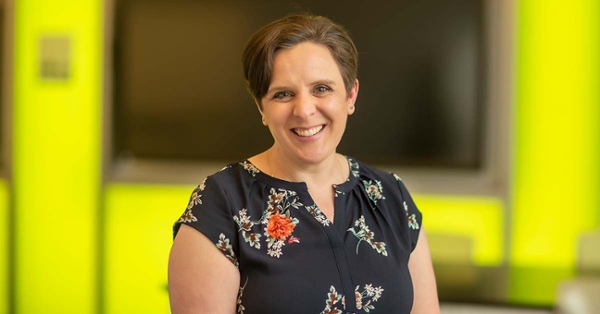 Dr. Kaitlin Mallouk is an assistant professor in the Henry M. Rowan College of Engineering.
Dr. Kaitlin Mallouk, assistant professor in the Experiential Engineering Education Department (ExEEd) in the Henry M. Rowan College of Engineering, has received the top 2022 National KEEN Rising Star Award.
The Kern Entrepreneurial Engineering Network (KEEN) award recognizes outstanding engineering faculty who create and promote entrepreneurially minded learning. 
"Kaitlin Mallouk embodies what it means to be an engineering educator with an entrepreneurial mindset," said President Ali Houshmand. "Her work not only benefits our students, but also her field. Indeed, that was our benefactor's goal—to transform and advance engineering education."
Since 2018, Mallouk has influenced teaching activities in all first-year engineering clinic sections at Rowan University, according to Dean Giuseppe Palmese, who nominated her for the award.
Mallouk has led workshops at the KEEN National Conference and her innovations have received attention from engineering educators across the country who are also working to develop engineers with an entrepreneurial mindset. 
"I am thrilled that Dr. Kaitlin Mallouk was chosen as the 2022 KEEN Rising Star award recipient," Palmese said. "Professor Mallouk continues to be a driving force for building faculty awareness of the entrepreneurial mindset while also encouraging KEEN involvement on campus." 
The award includes a $25,000 grant from The Kern Family Foundation for a project led by Mallouk to advance KEEN's mission to graduate engineers with an entrepreneurial mindset so they can create personal, economic, and societal value through a lifetime of meaningful work.
Mallouk will also be recognized at the 2023 KEEN National Conference, where she will receive a KEEN guitar, the KEEN Rising Star Award. 
Earlier this year, Mallouk also received the 2022 Distinguished Teaching Award for the Middle Atlantic Section of the American Society for Engineering Education (ASEE).