Let's go, Profs!: Rowan teams get set for fall competition
Let's go, Profs!: Rowan teams get set for fall competition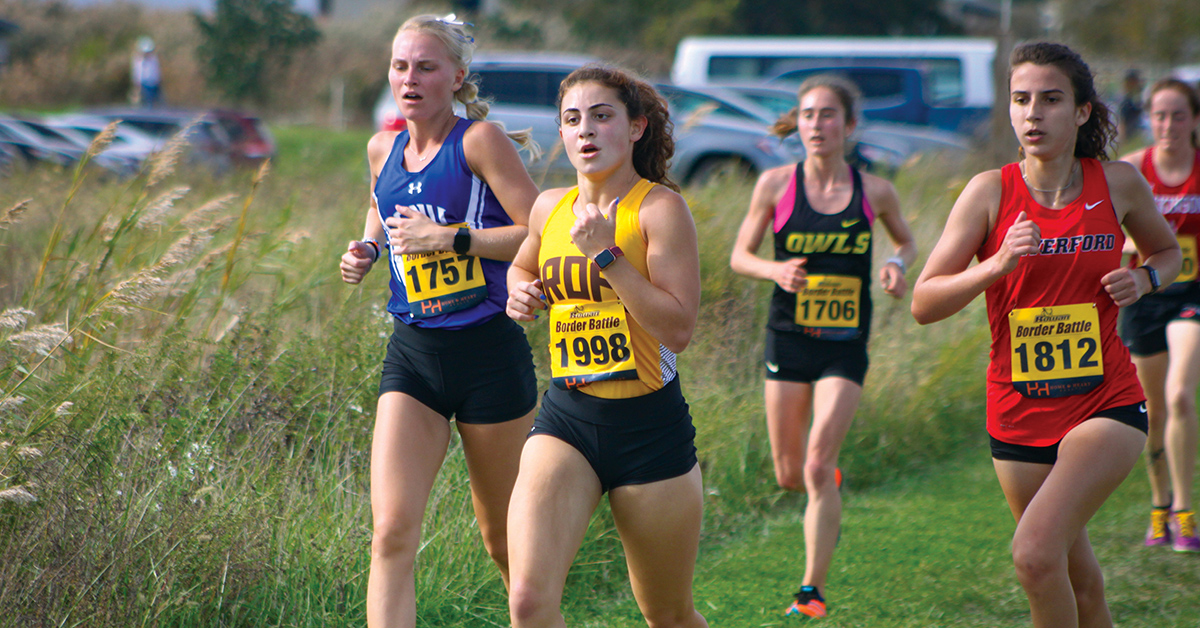 Sophomore Anna Sasse, who was All-Conference and All-Region a year ago, leads returnees for the women's cross country team this fall. Excitement is high for all of Rowan's fall squads as they head into action.
Excitement abounds as Rowan University's athletic teams get ready for the fall 2022 sports season.
Here's a team-by-team look at the Profs this autumn:
Coach Michelle Andre's squad is looking to successfully defend its New Jersey Athletic Conference (NJAC) title and to build upon its stellar 2021 campaign. The Profs, who went to the Final Four last year and finished at 18-3, return four All-Region selections and five of their top six scorers.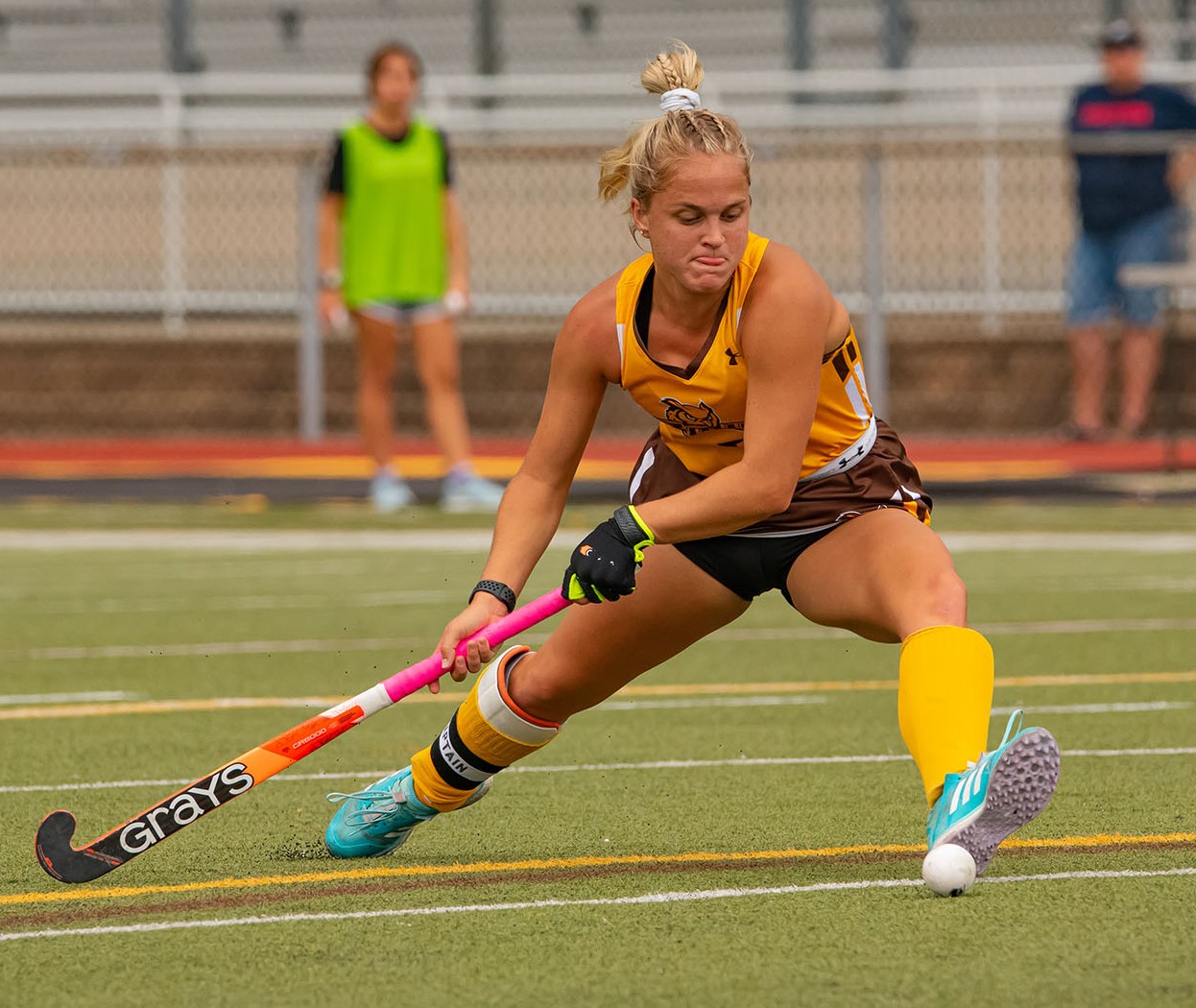 They'll be led by All-America First Team honoree and Region IV Player of the Year Kristiina Castagnola, a midfielder who had 21 goals and 18 assists last season. Castagnola was named the NJAC Midfielder of the Year.
Bridget Guinan, a first team All-Region midfielder who led the Profs in assists last year, returns, as does sophomore forward Julia Patrone, who earned All-Region honors and All-NJAC Honorable Mention as a freshman. Junior Abby Hainsworth, an All-Region Second Team honoree and an Academic All-American, returns in goal for Rowan. Hainsworth notched nine shutouts last year.
Rowan, which is ranked first in the NJAC Preseason Coaches Poll, opened the season on Thursday, Sept. 1, at Ursinus. The home opener was Saturday, Sept. 3, versus Catholic University.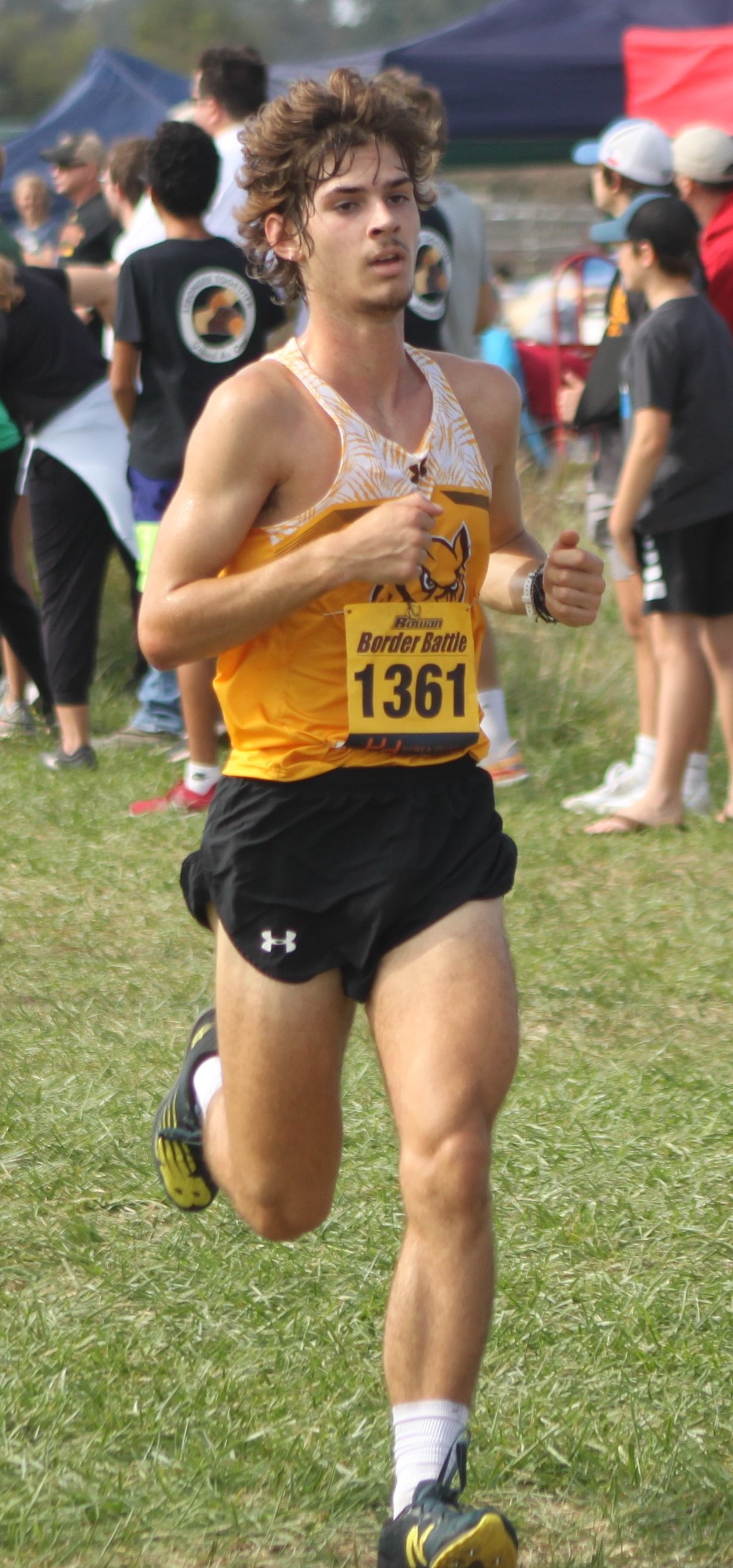 Key returnees for Coach Dustin Dimit's squad include seniors Justin Kelly and Noah Cziryak and sophomore Jacob Riley. Dimit also expects recent transfer Ben Woodward to have an impact on the squad as it vies to win the NJAC title and to succeed at the NCAA Metro Region Championships.
The Profs have placed third in the Metro Region in the United States Track & Field and Cross Country Coaches Association preseason cross country regional polls. 
"The team is excited to start a season that has high goals and expectations," says Dimit, now in his seventh year as head coach, adding that the squad also is gunning to make the NCAA Championships in Lansing, Michigan. 
"We have a great group of upperclassmen with the experience and talent to reach these goals and a promising group of young athletes looking to contribute."
The Profs opened the season on Sept. 3 at the Salisbury Fall Classic in Maryland. They will host the seventh annual Border Battle on Oct. 15 at Dream Park in Logan Township.
The Profs had a magical season in 2021, claiming the NJAC title and advancing to the first round of the NCAA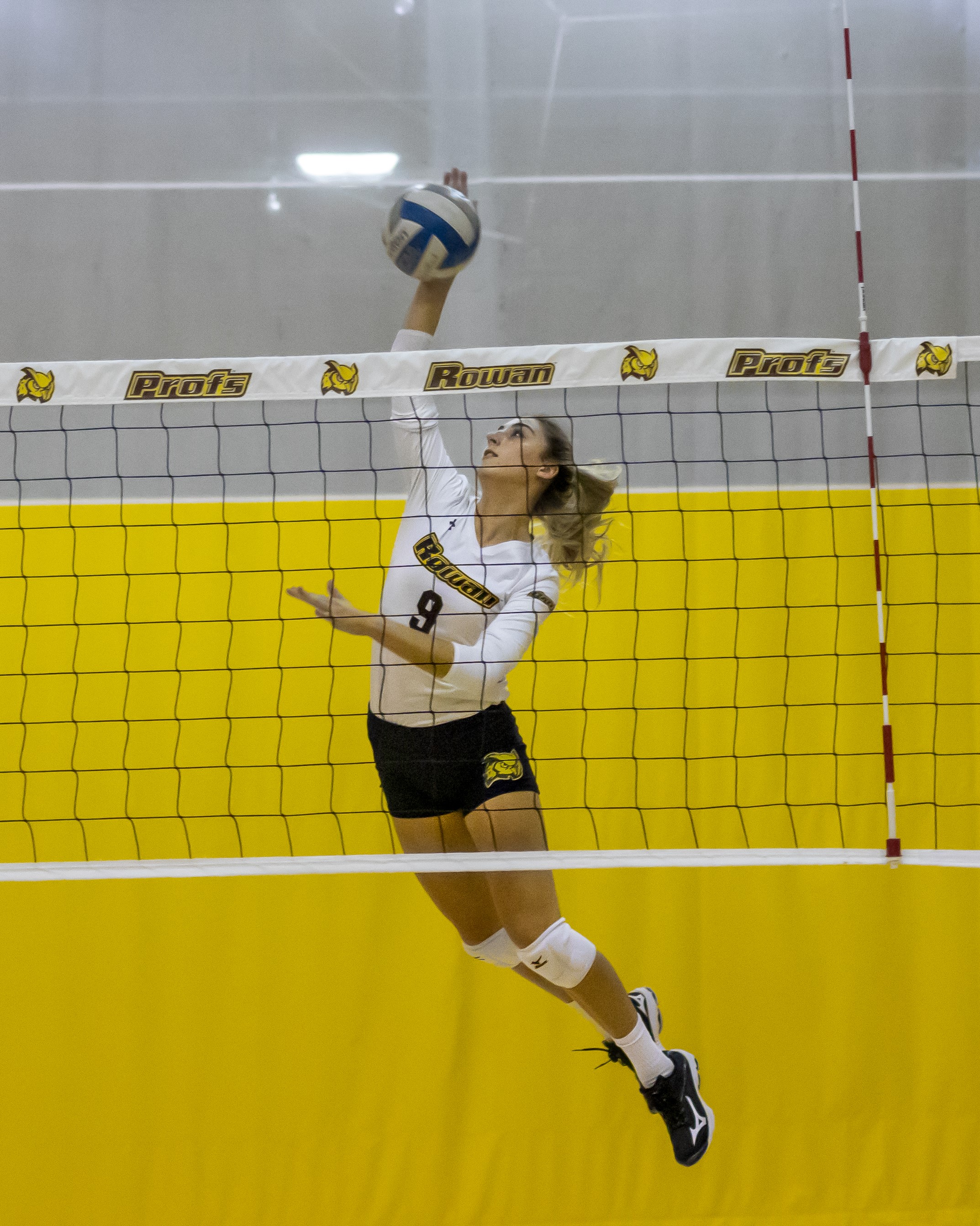 tournament. Coach Deana Jespersen expects another strong year for her squad, which went 27-6 last year and won its first NJAC championship in 17 years. The Profs lost only one player from last year's team to graduation. They were chosen as favorites to win the NJAC in a preseason poll among the league's coaches.
"This is another exciting year for us," says Jespersen. "We've been in the process of building the past few years and to have players that understand the importance of team culture and who understand how to love the game and each other has been key.
"Our schedule is a bit tougher, so we will continue to be challenged. We're hoping to earn the opportunity to play for the championship again."
Key returnees for Jespersen include: senior outside hitters Natalie Ogden and Brianna Newson; senior defensive specialists Simone Sparano and Jackie Camponelli; sophomore setter Brooke Adams; senior middle hitter Courtney Rhoden; and sophomore middle hitter Isa Kirchner.
Freshmen expected to make an impact include Jena Kaul, Vanessa Hutchinson and Kelly Hector.
Rowan opened the season Sept. 2 against Oswego State at the Morrisville State Tournament.
A core group of key returnees promises to put some points on the board as Coach Jay Accorsi's team looks to improve upon last year's 2-7 record. The Profs have been selected to finish second behind Salisbury in the 2022 NJAC Football Preseason Poll.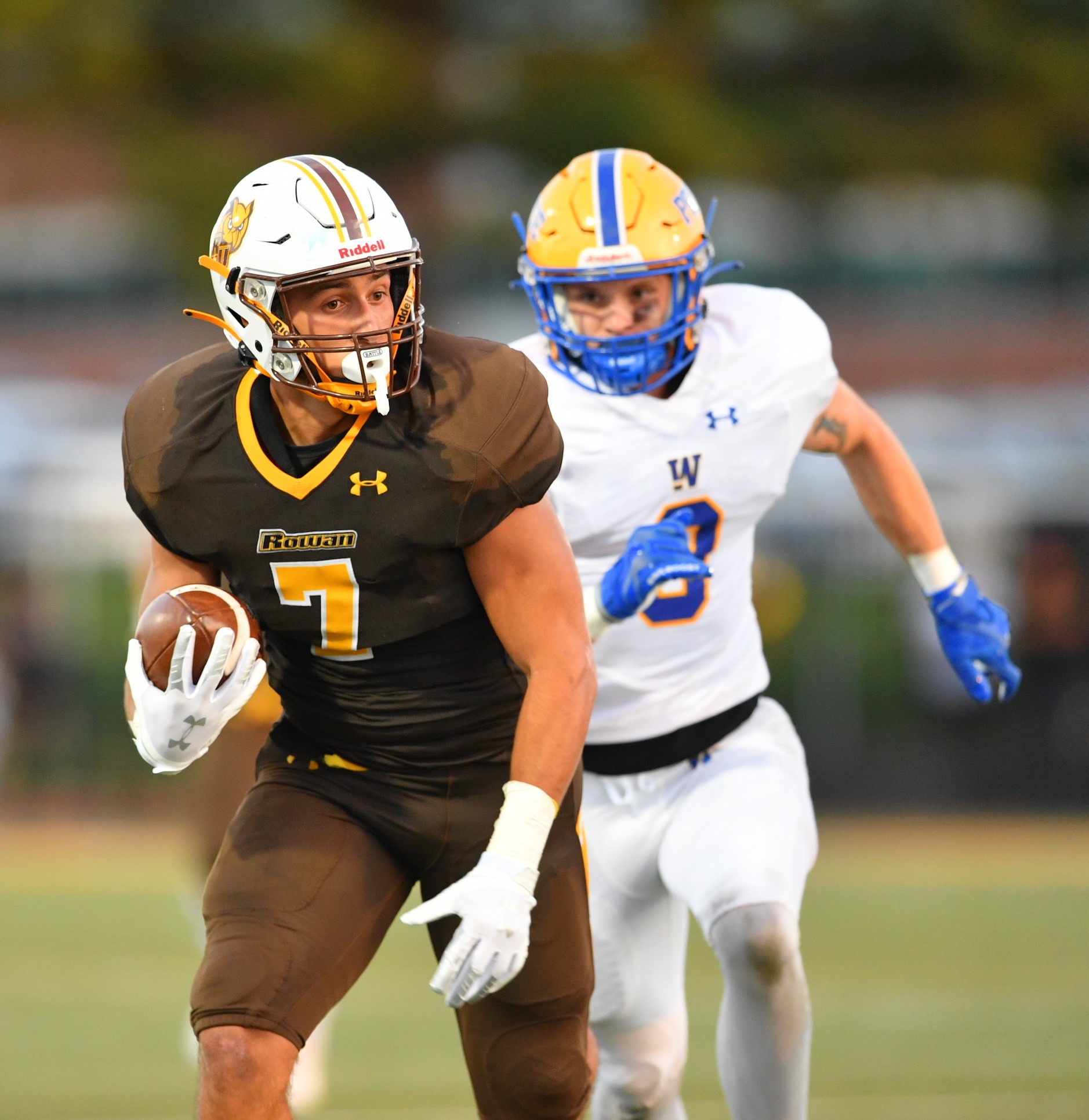 "The team has a lot of returning offensive players, which should create excitement with the ability to score a lot of points," says Accorsi, who is entering his 22nd season at the helm.
"The defense has most of its experience on the back end in terms of linebackers and defensive backs. As the season progresses, the defensive line will gain valuable playing experience and should steadily improve over time."
Senior quarterback Mike Husni will lead an offense that includes other key returnees James Fara (running back), John Maldonado (wide receiver), CJ Barrett (tight end), and Jefferson DeJean and Mike Klein (offensive line).
Rowan's key defensive returnees include linebackers Eric Matos and Mike Mascioli, defensive back Miles Cook and defensive lineman Ahmad Gantt. Jake Hurler returns to handle kicking duties for Accorsi.
The Profs opened the season at Widener on Sept. 3. Their home opener is Sept. 24 against Salve Regina.
Last year, the Profs went 15-4-1 and finished the season in the NJAC championship, where they lost a thrilling game to The College of New Jersey.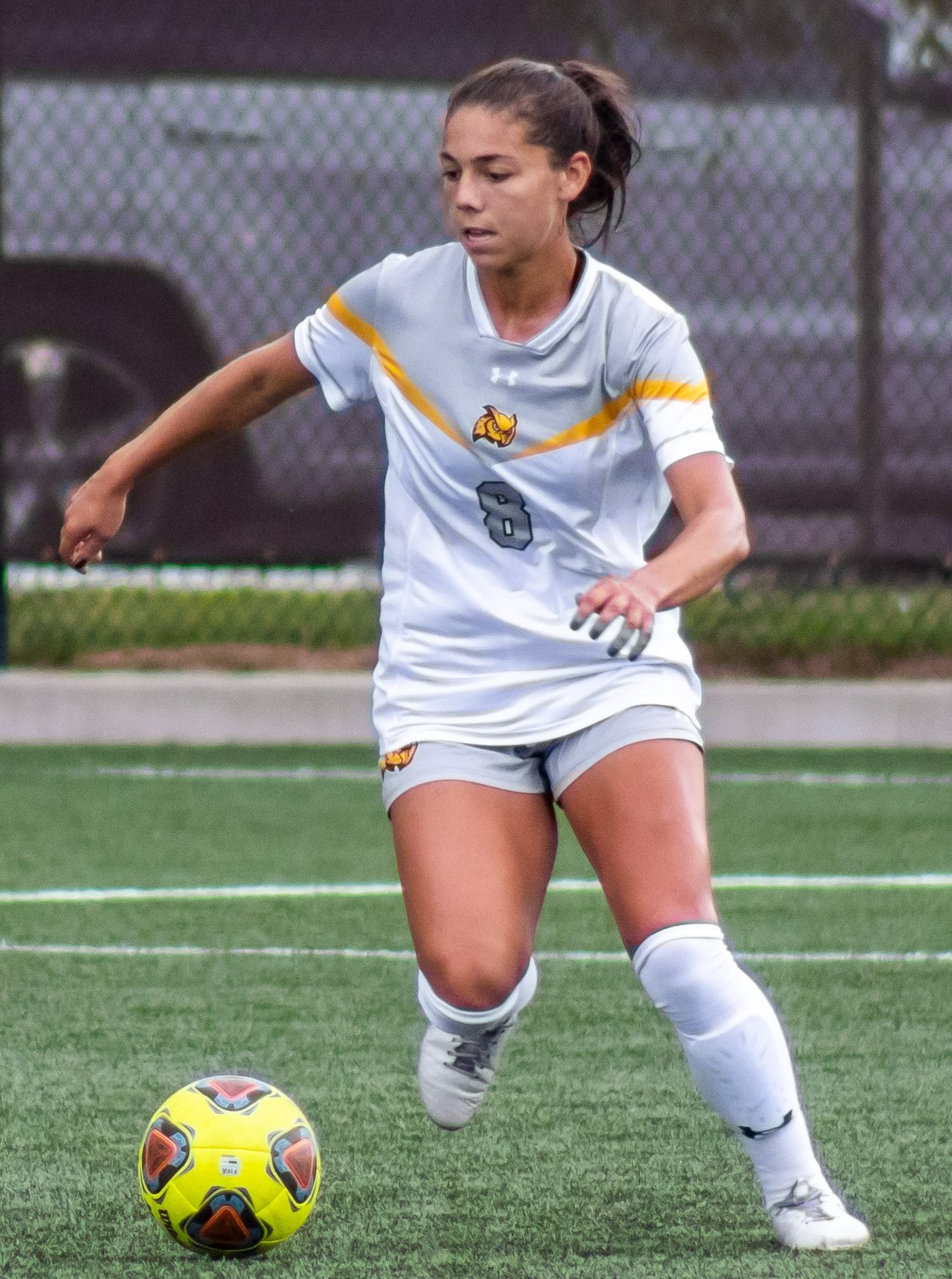 This season, Coach Scott Leacott expects another great year from his young squad, which has been selected second in the 2022 NJAC Preseason Poll.
"We're looking forward to a strong season," says Leacott, the winningest and longest-tenured coach in the history of Rowan's women's soccer program. "We are mostly first- and second-year players. We will be very young, but dangerous."
Seniors Natalie Pantalone (forward/midfielder) and Nina Carlson (forward) return for the Profs, as do sophomores Emma Demaise (back), Simone Pacetti (forward/midfielder), and Jillian Jankowski (forward). Key newcomers for Leacott include Manon Bada, Lianna SanFelice, Kylie Casper, Olivia Giordano and Julianna Giordano.
Rowan's first game of the season was Sept. 2 at home against Lynchburg.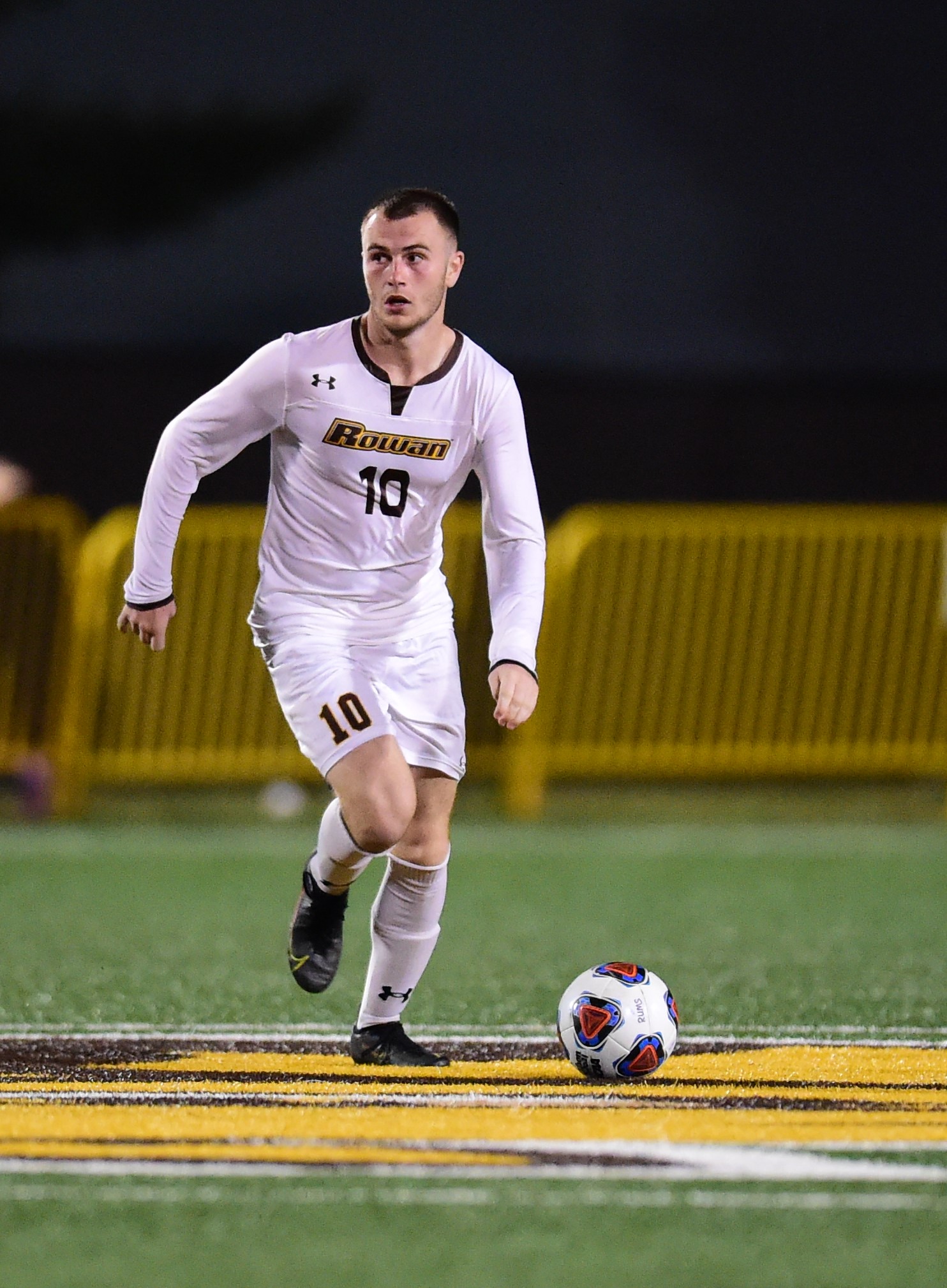 Predicted to finish third in the conference in the NJAC Preseason Coaches Poll, the men's soccer team boasts a host of key returnees from last year's squad, which went 13-4-2 overall, reached the NJAC championship match, and earned a berth in the NCAA Tournament.
A trio of juniors will look to propel Coach Scott Baker's team. They include forwards Wilby Alfred and Chad Yates, who led Rowan in scoring last year. Alfred finished with 20 points, while Yates had 15. Midfielder Luke Yates also is a key returnee for the Profs.
The Profs began the season on the road on Sept. 1 at Johns Hopkins. 
Rowan's coach since 2014, Baker, a 1993 alumnus, has led the Profs to five appearances in the NCAA Championship. He recorded his 100th career coaching victory on Sept. 11 when his squad defeated Lycoming.
Now entering his 16th year as the head coach for women's cross country, Derick "Ringo" Adamson says his Profs have been hard at work gearing up for their 2022 campaign.
"They have put in a lot of work over the summer and I think it's going to be a great season," says Adamson. "They're very excited about getting started."
Anna Sasse (above), who was All-Conference and All-Region a year ago as a freshman, returns for Adamson, as do junior Sha'Lynn Clarke, who was named to the All-NJAC Second Team, and senior team captain Madison Edwards.
Other key returnees include sophomores Cameron Wright and Amanda McNally.
Abby Churchill, Gabrielle Pagano, Isabelle Smith, Mia Vaughn, Gianna Burgio, Olivia Beitz, and Olivia Shafer lead the group of newcomers for Adamson's team.
The Profs are ranked seventh in the Metro Region in the United States Track & Field and Cross Country Coaches Association Preseason rankings.
Rowan's season opened at the Salisbury Fall Classic in Maryland on Sept. 3. The Profs will host the seventh annual Border Battle on Oct. 15 at Dream Park in Logan Township.