Expanding industry engagement in higher education
Expanding industry engagement in higher education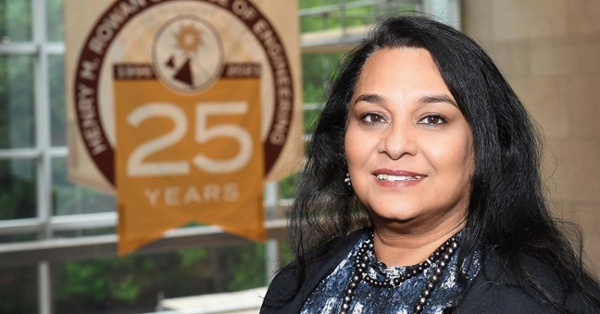 Dr. Kauser Jahan is co-principal investigator on a project to deepen industry involvement in engineering education. Below, Dr. Jagadish Torlapati is co-principal investigator.
With sights set on creating enduring change in higher education, seven universities (University of Wisconsin-Platteville, Boston College, Drexel University, Rowan University, University of St. Thomas, University of North Alabama and Clarkson University) are launching a transformation of industry engagement in higher education. The intent is to help advisory boards move from a traditional advisory role to an active partnership in engineering education with a goal of helping institutions advance an entrepreneurial mindset in engineers. 
Entrepreneurially-minded learning, an approach championed by the Kern Entrepreneurial Engineering Network (KEEN), equips engineers with skills to identify and make the most of opportunities, overcome challenges, improve skills, and learn from mistakes, which all together amplifies the impact of their technical skills. Looking beyond design and building of systems and structures, entrepreneurially-minded engineers can create long-lasting value that contributes to positive societal change.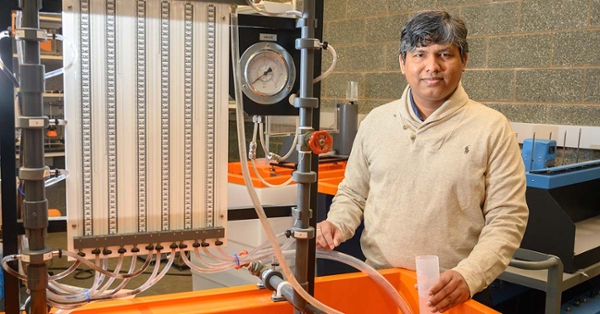 "Infusing entrepreneurially-minded learning in our curriculum with meaningful engagement from industry is an exciting opportunity for all," said Dr. Kauser Jahan, professor and head of the Civil & Environmental Engineering Department at Rowan University and co-principal investigator for the grant. "We have an opportunity to shape future engineers with our industrial partners to add value to their education by integrating curiosity with an entrepreneurial mindset." 
With a $662,000 financial commitment from the Kern Family Foundation, the team will collaborate over three years to develop novel resources for leveraging industry advisory boards in ways that create pathways to connect industry into academic goals: a multimedia industrial partnership board "playbook," a faculty development workshop, and a community of practice.
"A common refrain from our current advisory board members is that they wish they could do more to help out our engineering programs," said Dr. Philip Parker, acting dean of the UW-Platteville College of Engineering Mathematics and Science and principal investigator for the grant.  "As such, advisory boards are often an untapped resource for engineering programs." 
KEEN conceptualizes the entrepreneurial mindset through curiosity, connections and creating value. Rowan has been a KEEN partner institution since 2016 and now is one of 50 partner institutions within the network. During its time as a partner institution, the Henry M. Rowan College of Engineering has worked diligently to integrate an entrepreneurial mindset into its first- and second-year multidisciplinary design courses, provided faculty training through the Rowan Center for Innovation and Entrepreneurship (RCIE) Innovation and Entrepreneurship Faculty Training Certificate Program, and encouraged the integration of an entrepreneurial mindset into upper-level engineering coursework through mini-curricular grants. 
KEEN has also supported broader assessment efforts within the college, including the development of a concept map assessment kit designed with four other partner institutions that will be introduced to the engineering education community as part of this year's American Society for Engineering Education (ASEE) National Conference. 
"This is an exciting opportunity for our undergraduate students as we further our partnership with the industry to develop a curriculum that meets the challenges of a rapidly evolving world," said Dr. Jagadish Torlapati, senior lecturer in Rowan's Civil & Environmental Engineering Department and co-principal investigator of the grant. "These industry partnerships will create students who are curious in the classroom and graduates who are value-creators for their future employers."  
To become an industry partner to UW-Platteville, contact Dr. Philip Parker at parkerp@uwplatt.edu. For more information about KEEN Engineering Unleashed, including downloadable resources, visit engineeringunleashed.com