Tracking political violence in Central Asia
Tracking political violence in Central Asia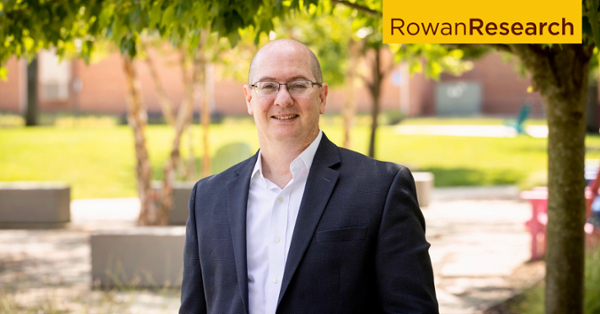 Dr. Lawrence Markowitz researches pressing political issues in post-Soviet Eurasia.
Kazakhstan, Kyrgyzstan, Tajikistan, Turkmenistan, and Uzbekistan.
These Central Asian states may not capture headlines frequently, but Dr. Lawrence Markowitz, chair and professor of Political Science in the College of Humanities & Social Sciences, believes they offer a window into many of the world's most pressing political issues.
lawrence p. markowitz, Ph.D.
Political Scientist
Areas of expertise:
 Violence, corruption, drug and human trafficking, organized crime, repression, authoritarianism, terroism in post-Soviet Eurasia
More information
"They provide a lot of insight into the world on topics I research, like violence, organized crime, drug trafficking and authoritarianism," he said.
A leading researcher in his field, Markowitz is proficient in Uzbek and Russian and has conducted in-depth fieldwork on post-Soviet Eurasia for more than 20 years. His 2013 book State Erosion: Unlootable Resources and Unruly Elites in Central Asia (Cornell University Press) earned an honorable mention for the 2014 Ed A. Hewitt Book Prize from the Association of Slavic, East European and Eurasian Studies.
Markowitz and his collaborator received the University's first Minerva Research Initiative grant, totaling $953,500, from the U.S. Department of Defense from 2015 to 2019 to study the nexus of trafficking and terrorism in Eurasia. Based on this work, they generated several articles and a book, Webs of Corruption: Trafficking and Terrorism in Central Asia (Columbia University Press, 2019). Having received multiple research and writing grants from the U.S. government and independent think tanks throughout his career, he has published more than 30 journal articles, book chapters and policy briefs.
He is now researching how political violence has changed in Central Asia and, more broadly, across Eurasia.
"There are many different ways in which internal violence within countries is proliferating," Markowitz said, because the world is now largely shaped by wars within countries rather than between them.
He is also examining how this relates to the rise of authoritarianism and the erosion of democratic institutions.
"By focusing on illicit economies, corruption and internal violence as it shapes authoritarian regimes, my research speaks to these developments," he said.
Rowan University researchers are passionate about what they do. Find more at Meet Our Researchers.