ROI-NJ again recognizes Williams Shealey as DEI Influencer
ROI-NJ again recognizes Williams Shealey as DEI Influencer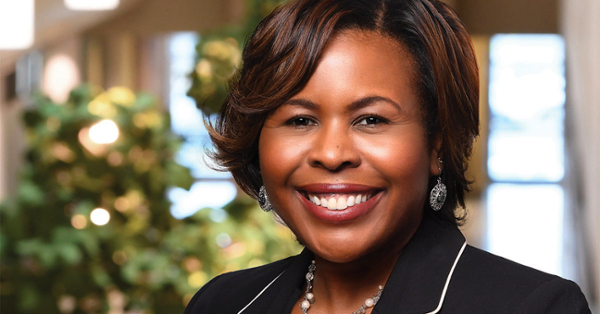 For the second consecutive year, Rowan University Senior Vice President for Diversity, Equity and Inclusion Monika Williams Shealey has made a list of New Jersey leaders considered top DEI Influencers.
The magazine ROI-NJ today published its 2022 list of DEI influencers, a group that includes Alison Banks-Moore, chief diversity officer for Horizon Blue Cross Blue Shield of N.J.; Enobong (Anna) Branch, senior vice president for equity at Rutgers University – New Brunswick; and Marion Brooks, vice president for DEI at pharmaceutical giant Novartis.
Shealey, a former dean of Rowan's College of Education, has led the Division of Diversity, Equity & Inclusion since its founding in 2019. Under Shealey's leadership, the division drove the formation of a University-wide DEI Council, launched a popular DEI certificate program for faculty and professional staff, created Rowan's Center for Neurodiversity, and works to foster universal acceptance, inclusion and belonging across all of Rowan's campuses.
ROI-NJ editors noted that diversity, equity & inclusion programs continue to build momentum in making New Jersey a more just and equitable home to millions of residents.
"An investment in a DEI program is likely to pay off many times over, today and in the future. That is why ROI-NJ is once again honoring many of the top leaders of DEI programs around the state."