Clean energy highlighted at Rowan University's Faculty Research Day
Clean energy highlighted at Rowan University's Faculty Research Day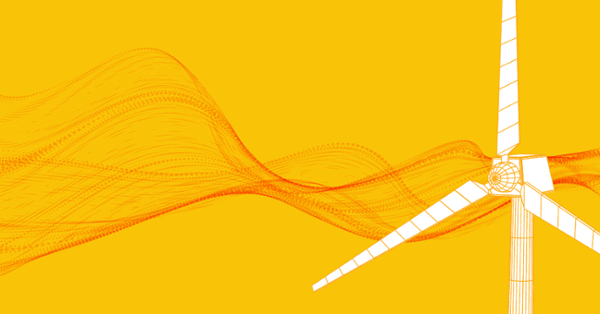 The offshore wind and clean energy industry has lofty goals for New Jersey's coast—and it will need skilled workers, educational partners and researchers to get the job done. 
Rowan University's fifth annual Faculty Research Day, held virtually on March 30, highlighted faculty investigations related to the wind energy industry, as well as a closer look at the industry's plans. 
The event featured guest speakers from the New Jersey Economic Development Authority (NJEDA), energy companies Ørsted and Attentive Energy, as well as brief presentations by more than 70 Rowan researchers on a broad range of topics, from social and racial justice concerns to advancements in prenatal medicine. 
Jen Becker, managing director of Wind Institute Development for the NJEDA, said the offshore wind energy industry is a "critical part" of the state's strategy for combating climate change. 
"Offshore wind is here to stay and is poised for significant growth," Becker said, pointing to research funding, workforce recruitment and development training, as well as fellowship opportunities for students interested in exploring scientific inquiries related to offshore wind.
With support from a new federal training grant, Rowan University has partnered with Gloucester County Institute of Technology and Rowan College of South Jersey to develop a comprehensive training program to meet the specific needs of the wind power industry. 
Congressman Donald Norcross recently visited the University to deliver a $500,000 ceremonial check to support the wind energy training program. Ginamarie Espinoza represented him during Wednesday's virtual event and said the congressman is a strong supporter.  
"New Jersey is really a leader in the wind energy industry and what you are all doing is at the forefront of this critical clean wind energy industry," Espinoza said.    
Ørsted is preparing to build New Jersey's first offshore wind farm 15 miles off the state's southern coast. Davon McCurry, deputy head of government and market affairs for Ørsted New Jersey, said the Danish company is aiming to become carbon neutral by 2025, making it the first major energy company to reach net-zero emissions in its energy generation.  
"This business is very significant to us," McCurry said. "We want to create a world that runs entirely on green energy."
Attentive Energy, a subsidiary of TotalEnergies Renewables USA, is developing a wind farm on a parcel at least 36 miles off the coasts of New Jersey and New York. Damian Bednarz, managing director of Attentive Energy, said the company is working to install 100 gigawatts of global renewable power generation by 2030. 
Drs. Behrad Koohbur, Chen Shen, Cheng Zhu and Beth Christensen, Rowan faculty in the engineering and environmental science fields, shared initial investigations related to the seabed, new ways to remotely monitor wind turbines for damage and the potential for on-site repair, all funded by Ørsted and Rowan. 
The ocean floor off the southern coast of New Jersey hasn't been well-studied before, since most investigations have concentrated on sections closer to the Hudson Canyon, said Christensen, professor and founding chair of the Department of Environmental Science. 
"It's really important to understand what the baseline conditions are right now," Christensen said, "in order to predict how the system may change into the future and to monitor for any concerns during construction."