Building better engineers
Building better engineers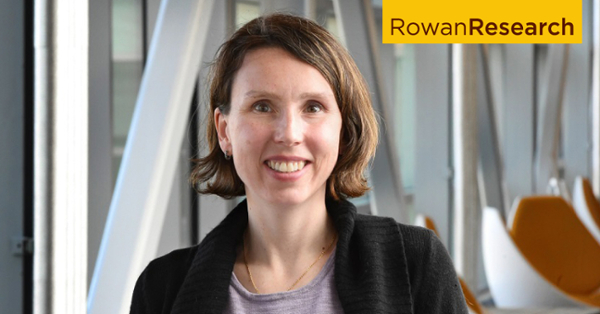 Dr. Cheryl Bodnar, associate professor in the Henry M. Rowan College of Engineering, is working to determine how an engineering game affects decision-making.
Every day, engineers in chemical plants make decisions that could have major safety repercussions. And every day, companies need engineers who can also balance their decision-making with their employer's bottom line. 
As an engineering education expert in the Henry M. Rowan College of Engineering, Dr. Cheryl Bodnar studies ways to better prepare engineers for the workforce.
Cheryl Bodnar, Ph.D.
Engineering educator
Areas of expertise:
 Game-based learning; innovation and entrepreneurship
More information
One way is through game-based learning and virtual simulation.  
"We don't know for sure if there is a gap between belief and behavior, but we anticipate that there is," said Bodnar, associate professor and graduate coordinator in the Experiential Engineering Education Department and provost fellow for student success. "Everyone says safety is a top priority, but there are clearly confounding factors. Otherwise, there wouldn't be accidents, and hundreds of incidents have happened in the United States in the last 20 years."
With support from the National Science Foundation, Bodnar and her research collaborators at North Carolina State University, Rose-Hulman Institute of Technology, and University of Connecticut are studying the use of a game called "Contents Under Pressure" that allows students to better understand their decision-making skills on the job at a simulated chemical plant.   
"If you give students case studies, it's easy to stand on the outside and make judgments," Bodnar said. "Putting process safety decisions in context is where people struggle, and this game engages a different part of your brain and allows you to experience the situation differently."
Aside from implementing the game at other engineering schools, Bodnar hopes to expand its use as a training tool for industry practitioners.
"In the short term, I just want to raise awareness that gaps between decision-making belief and behavior may exist, but in the future, I would like to see fewer process safety incidents," said Bodnar. "To create culture change, it's a lot of small movements to make the difference."
Rowan University researchers are passionate about what they do. Find more at Meet Our Researchers.