Engineering better systems for people
Engineering better systems for people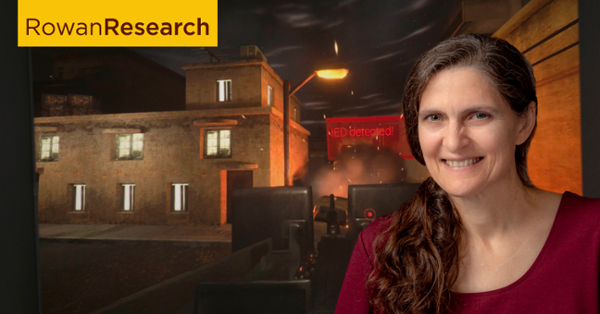 Patrice 'Polly' Tremoulet leads Rowan University's Interaction Design and Engineering for Advanced Systems (IDEAS) Lab.
In any kind of complicated system, says Dr. Patrice "Polly" Tremoulet, humans are both the weakest links and greatest strength. As a human factors scientist with a background in operations research, her job is to figure out how to improve tools, processes and work environments so they function better for people. 
Patrice 'Polly' tremoulet, Ph.D.
Human factors scientist
Areas of research: Human factors, cognitive psychology, clinical informatics
More information
For each project, she considers how to create an environment that doesn't constrain a person's ability, but also serves as a safety net to catch mistakes made by someone who gets tired or overwhelmed.  
Her lab in the Department of Psychology at Rowan University's College of Science & Mathematics is primarily interested in vulnerable populations. Her wide-ranging research projects have included studies on child safety in self-driving vehicles; older patient care as they move from one care coordinator to the next; and data-collection tools used by direct service providers who work with adults with autism.
Recently, she began working with Rowan's Virtual Reality Center to optimize the information displays shown to turret gunners confined within military vehicles, a highly technical project that aims to use artificial intelligence to assist service members as they navigate the battlefield.    
"Machines keep getting smarter and more complicated," Tremoulet said. "With the advent of AI and predictive analytics, we're actually allowing machines to suggest decisions to us. We're still not delegating to them quite yet—we still want humans to be the decision-makers.
"But the allocation of work between man and machine changes based on the capabilities of the machines and the way we adapt and evolve. There's going to continue to be a need for human factors science, because both of us are going to continue evolving."  

Rowan University researchers are passionate about what they do. Find more at Meet Our Researchers.