Promoting inclusive education worldwide
Promoting inclusive education worldwide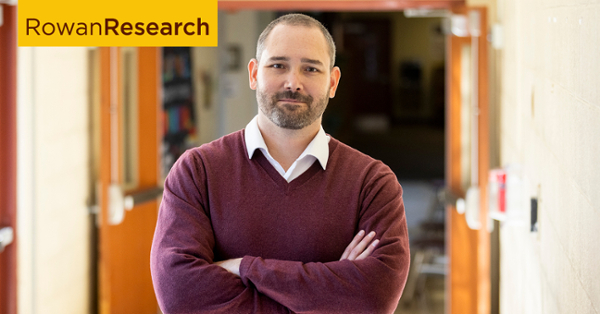 Brent Elder's research examines the intersections of disability, poverty, and education.
Brent C. Elder knows inclusive education can work in every school, everywhere. He's seen it himself.
"In Kenya, I saw teachers working magic in their classrooms, with some teaching inclusively in the absence of electricity, running water, and, in some cases, books," said Elder, whose research is focused on ensuring that children with disabilities receive equitable education, in the same classroom, alongside their non-disabled peers.
Brent elder, Ph.D.
Educator, advocate
Areas of research: Sustainable inclusive education in under-resourced schools; Disability, poverty, and education.
More information
Assistant professor of interdisciplinary and inclusive education Rowan's College of Education, Elder's research has helped to make inclusive education a reality on a global scale.
He has co-designed teacher training modules for inclusive education that have been adopted by UNICEF in Ghana and USAID in Rwanda. As co-founder of Tangata Group, a non-governmental organization, he has joined together with three internationally prominent disability rights activists who collaborate with domestic and international communities to develop local projects that support access to advocacy, education, law reform and sustainable development for people with disabilities.
Tangata has earned special consultative status from the United Nations. Elder and his colleagues provide expert guidance to help guide policy-making and legislation to build an inclusive global society.
Elder, who has collaborated on inclusive education with the U.S. Embassy in Manama, Bahrain, and served as a consultant for the Ministry of Education in Kenya, also works locally. At Rowan, he prepares education majors to teach in inclusive classrooms. And, as professor-in-residence at Glassboro's Bowe School, he works with administration, faculty, students, parents, staff, and Rowan students in clinical practice to help the school achieve inclusive education goals.
"The work is about building inclusive schools and communities that lead to better opportunities for students with and without disabilities," Elder said. "We have to hold each other up as we work together to create a world where everyone belongs."
Rowan University researchers are passionate about what they do. Find more at Meet Our Researchers.