Free tuition & fees: Rowan to participate in Garden State Guarantee program
Free tuition & fees: Rowan to participate in Garden State Guarantee program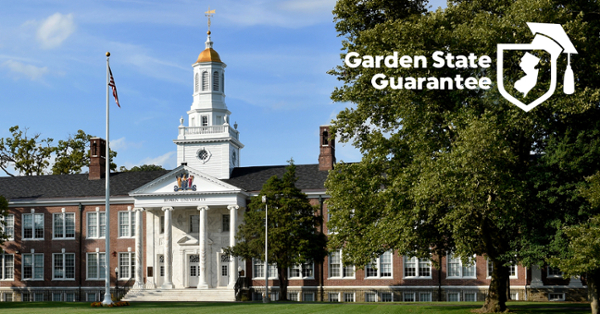 Rowan University will join other public New Jersey colleges and universities in a program beginning this fall to provide free 3rd and 4th year tuition and fees for many in-state residents. 
Under the Garden State Guarantee program, students whose parents or guardians have a verified adjusted gross income (AGI) of $65,000 or less will pay nothing for tuition and fees in their junior and senior years. (Get full details at Rowan's Office of Financial Aid under "Tuition Free Opportunities.")
Considered a "last dollar" program, Garden State Guarantee will cover the cost of tuition and fees at public state institutions after all federal, state and institutional aid has been applied. In addition to families whose AGI is $65,000 or less, the program will assist students whose parents or guardians earn between $65,001 and $80,000 per year, ensuring they will pay no more than $7,500 for tuition and fees in their junior and senior years.
The program will apply to full-time students taking at least 12 credits per semester but will be limited to four semesters per student.
In order to qualify, students must file their FAFSA (Free Application for Federal Student Aid) by April 15. Students who qualify as N.J. Dreamers may be eligible for Garden State Guarantee funding as well and likewise must file their financial aid application by April 15.
Dr. Jeffrey Hand, Rowan University senior vice president for Strategic Enrollment Management, said Garden State Guarantee has the potential to change the lives of New Jersey residents for generations.
"The value of a four-year degree from a top institution like Rowan University cannot be overstated," Hand said. "That value can be increased many times over for students who do not have to incur debt in order to complete their degree."
Students who seek aid through the Garden State Guarantee program must have at least 60 college credits prior to their junior year or at least 90 credits prior to their senior year to qualify. As a "last dollar" program, funding though Garden State Guarantee will apply after any institutional aid and/or federal or state student aid program like Pell grants, Tuition Aid Grants (TAG) or STARS II college financing is applied.
For more information, please visit Rowan's Garden State Guarantee website or the Office of Financial Aid.