Rowan University ready to train the next generation of leaders in transportation engineering
Rowan University ready to train the next generation of leaders in transportation engineering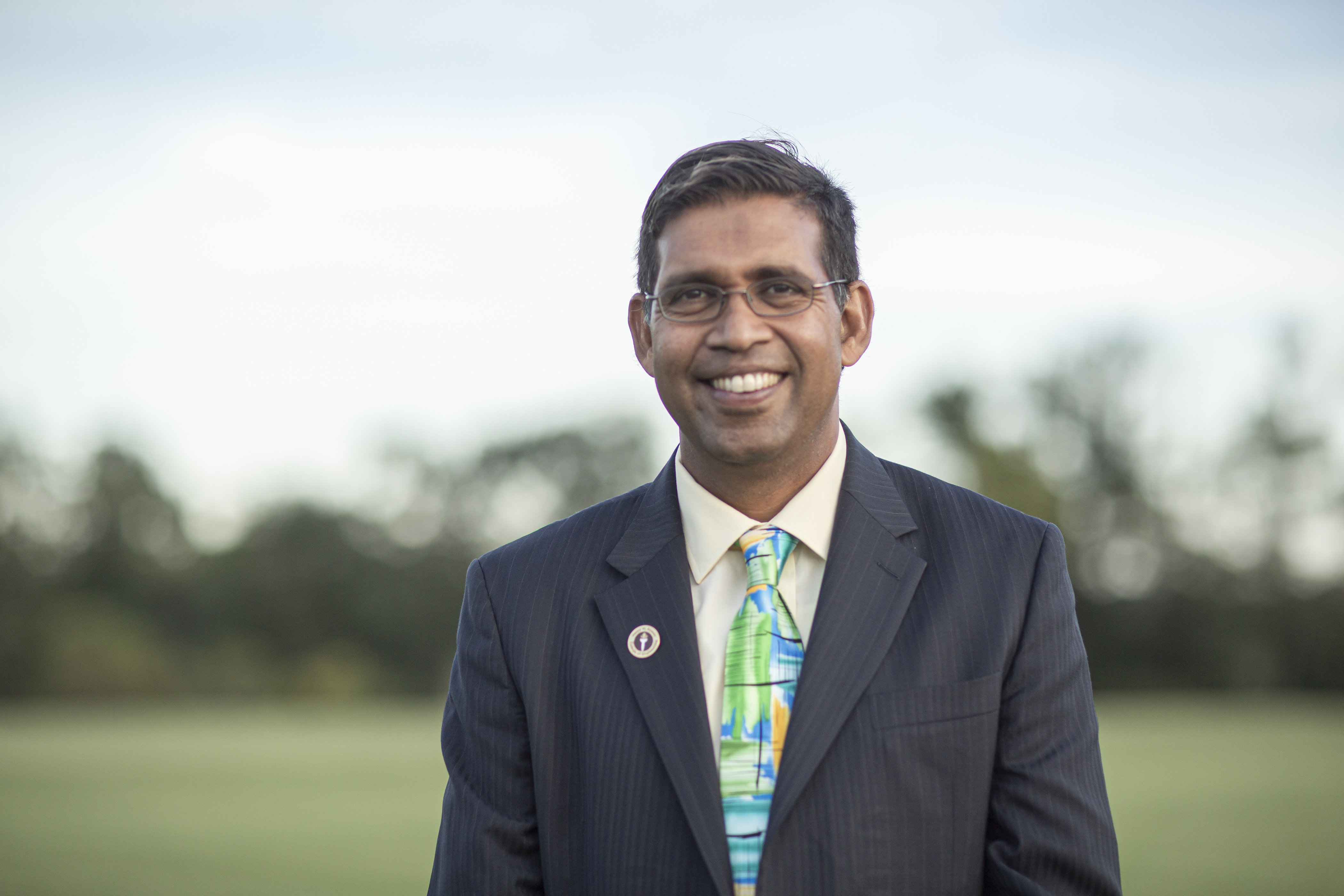 Dr. Yusuf Mehta, director of the Center for Research & Education in Advanced Transportation Engineering Systems
The United States is preparing to overhaul its transportation infrastructure—but it needs more highly skilled civil engineers to make that happen.   
To help fill the gap, Rowan University's Department of Civil & Environmental Engineering, the Experiential Engineering Education Department (ExEEd) and the Center for Research & Education in Advanced Transportation Engineering Systems (CREATES) are recruiting a diverse pool of 13 civil engineering doctoral fellows. The program is supported by Rowan University and a $1,516,980 grant from the Department of Education's 2021 Graduate Assistance in Areas of National Need (GAANN) Ph.D. fellowship program.
Rowan's Graduate Opportunities in Safe Transportation and Resilient Systems (GOSTARS) GAANN Fellowship program offers doctoral students advanced specializations in three critical areas of transportation engineering: infrastructure rehabilitation, reduction in traffic congestion, and passenger safety. Two of the 13 Ph.D. fellows will focus on engineering education research, informing the structure of transportation engineering graduate programs across the country. 
"The United States is facing a shortage of technically skilled, diverse civil engineers," said CREATES Director Yusuf Mehta, Ph.D, a civil and environmental engineering professor in the Henry M. Rowan College of Engineering. "Our graduate training program is unique, as it not only pays attention to providing a strong technical foundation, but also focuses on the skills and knowledge required to enter the workforce, whether in academia or professional practice."
Since its founding in 2015, CREATES has attracted nearly $33 million in funding from various federal and state agencies. It is the only academic institution in the Northeast region of the United States with facilities to conduct state-of-the-art accelerated pavement testing, including a Heavy Vehicle Simulator that simulates 20 years of traffic in a few months. 
"Our graduates will be excellent role models for the future generation of transportation engineers," Mehta added. "They will be able to offer creative and innovative solutions to address much-needed infrastructure repairs and maintenance, as well as the development of a wide range of infrastructure projects to meet the needs of an increasing population."
Directed by Mehta and co-directed by Dr. Kauser Jahan, head of Rowan's Department of Civil & Environmental Engineering, the program offers hands-on and computational research experience in transportation engineering, along with contemporary coursework and training, teaching experiences, exposure to professional practitioners and opportunities to mentor undergraduate and K-12 students.
Doctoral fellows will be mentored themselves by a diverse group of Rowan engineering faculty, alongside an external professional advisory board representing the transportation infrastructure industry.  
Open to U.S. citizens and permanent residents, the program seeks to recruit a diverse group of graduate students, including women, underrepresented minorities and students from historically underserved groups. Doctoral fellows will attend special seminars on systemic gender and racial biases, inclusive curriculum, effective teaching, ethics and public policy. Each will be required to complete a Diversity Equity Inclusivity certificate as part of the program. 
"Transportation infrastructure sustains our nation's economy," said Dr. Giuseppe R. Palmese, dean of the Henry M. Rowan College of Engineering. "Rowan University is uniquely positioned to help the nation meet its needs for highly skilled and innovative civil engineers. I am delighted we can provide talented doctoral students these important fellowship opportunities."
For information about the program, visit go.rowan.edu/gostars. Questions may be emailed to gostars@rowan.edu