Rowan University researcher earns spotlight for her advocacy work
Rowan University researcher earns spotlight for her advocacy work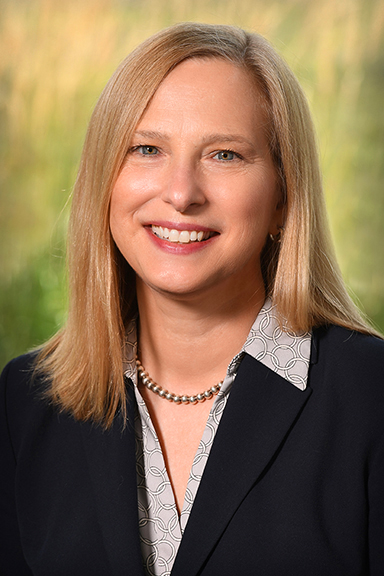 Dr. Stephanie Farrell, professor and ExEEd founding chair
Dr. Stephanie Farrell, professor and founding chair of the Experiential Engineering Education Department (ExEEd) in the Henry M. Rowan College of Engineering, recently received the inaugural IDEAL Star Award from the American Institute of Chemical Engineers (AIChE) for her work on LGBTQ+ Safe Zone Training in Conference Programming at the society's annual meeting in Boston.  
The award honors individuals who advance the institute's goals of creating a more just society and open learning environment for all through inclusion, diversity, equity, anti-racism and learning (IDEAL). 
Safe Zone Ally Training workshops are interactive, research-enriched sessions dedicated to fostering more inclusive environments for LGBTQ+ individuals in science, technology, engineering and math. In 2018, the AIChE's LGBTQ+ & Allies Initiative introduced Farrell as its first Featured Ally in the LGBTQ+ professionals series. 
An AIChE member for 17 years, Farrell was also elected as an AIChE Fellow, the institute's highest grade of membership, achieved only through election by its board of directors. Fellows are valuable resources to the institute and provide experience-based guidance to leadership and members, and make active contributions to the institute's entities.
Additionally, Farrell received the 2020 Award for Service to Chemical Engineering Education at this year's conference. 
"Dr. Farrell is one of our very best and has dedicated her career toward lifting others up," said Dr. Giuseppe Palmese, dean of the Henry M. Rowan College of Engineering. "She's an ally in every sense of the word and we're incredibly proud of her advocacy. She is an excellent leader who served as interim dean of the college, admirably navigating the COVID crisis. I enjoy working with Dr. Farrell and look forward to seeing ExEEd grow under her leadership."
Farrell has long served as a model of innovative engineering education, contributing through her work in inductive pedagogy, spatial skills, and inclusion and diversity. She is the former president of the American Society for Engineering Education (ASEE) and former chair of its diversity committee. Also an ASEE Fellow, she leads the organization's LGBTQ+ Advocacy in STEM project, which seeks to diversify the engineering workforce by increasing the participation of LGBTQ+ students and faculty.
Farrell acquired her Bachelor of Science from the University of Pennsylvania, her Master of Science from the Stevens Institute of Technology, and her Ph.D from the New Jersey Institute of Technology, all in chemical engineering. She was a chemical engineering faculty member at Louisiana Tech University for two years before joining Rowan University, where she played a vital role in establishing the chemical engineering program. Her home base at Rowan was in the Department of Chemical Engineering Department until 2016, when she founded the Experiential Engineering Education Department (ExEEd). She served as the interim dean of the Henry M. Rowan College of Engineering from 2019 to 2021.