Rowan University researcher named 'Emerging Leader'
Rowan University researcher named 'Emerging Leader'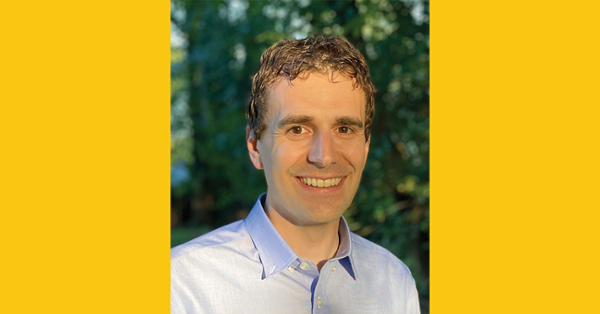 Dr. James Grinias, associate professor of chemistry & biochemistry
Dr. James P. Grinias, a Rowan University associate professor of chemistry and biochemistry, has been recognized as an Emerging Leader in Chromatography by LCGC™, the largest global chromatography multimedia platform dedicated to separation sciences. 
The award recognizes the achievements and aspirations of a talented young separation scientist who has made early career strides toward the advancement of chromatographic techniques and applications.
Grinias will be presented with his award in March at the 2022 Pittcon conference, along with Dr. Barry L. Karger, recipient of the 15th annual LCGC Lifetime Achievement Award. 
"I'm delighted to present this honor to both awardees who have proven themselves as established leaders in the field of chromatography," said Mike Hennessy Jr., president and CEO of MJH Life Sciences™, parent company of LCGC™. "Without their contributions, the separation science community would undoubtedly not be the same."
"We are exceedingly proud of Dr. Grinias and his work here at Rowan University," said Dr. Vojislava Pophristic, dean of the College of Science & Mathematics. "His research is already making an impact in the field of chemistry, as well as in health and environmental applications. Perhaps more importantly, he is shaping the next generation of chemists and researchers through his instruction and mentorship in the classroom and lab."
Grinias is exploring new liquid chromatography techniques to advance the way scientists separate molecules found in complex chemical mixtures. He has published 32 papers to date on instrument design and miniaturization, superficially porous particles, and fast liquid chromatography.
With assistance from undergraduate and graduate students, Grinias focuses on low-cost fabrication and new detection methods for biomedical and environmental applications. 
His team has also collaborated on the development of a new portable instrument to screen urine for illicit drugs.  
Grinias has received numerous awards for his work, most recently the ACS Satinder Ahuja Young Investigator in Separation Science Award (2021), a National Science Foundation (NSF) CAREER Award (2021), and the Chinese American Chromatography Association Young Investigator Award (2020).