NSF grant enables researchers to expand engineering safety simulation game from the classroom to industry practice
NSF grant enables researchers to expand engineering safety simulation game from the classroom to industry practice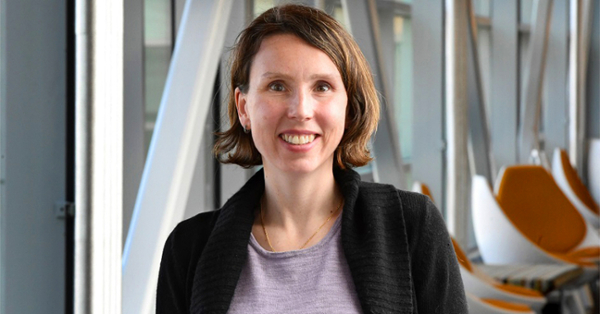 Dr. Cheryl Bodnar, associate professor in the Henry M. Rowan College of Engineering, is working to determine how an engineering game affects decision-making.
Every day, engineers in chemical plants make decisions that could have major safety repercussions. How do the safety decisions they make compare to their own perceptions of their approach to decision-making? That's the question Dr. Cheryl Bodnar from the Henry M. Rowan College of Engineering is exploring in an immersive new way through the virtual simulation game, "Contents Under Pressure."
"We don't know for sure if there is a gap between belief and behavior, but we anticipate that there is," said Bodnar, associate professor and graduate coordinator in the Experiential Engineering Education Department (ExEEd) and provost fellow for student success. "Everyone says safety is a top priority, but there are clearly confounding factors. Otherwise, there wouldn't be accidents, and hundreds of incidents have happened in the United States in the last 20 years."
Bodnar and her collaborators, Dr. Emily Dringenberg at Ohio State University and Dr. Elif Miskioglu at Bucknell University, received a $348,619 grant from the National Science Foundation to study the use of the game for both educating engineering students and training industry practitioners.
To get participants to reflect on the tendencies that really inform their decision-making process, Bodnar's team will interview individuals about how they make decisions, have them play through the "Contents Under Pressure" game for 15 days and then present data from the simulation to the participants to allow them to reflect on any differences observed.
"If you give students case studies, it's easy to stand on the outside and make judgments," Bodnar said. "Putting process safety decisions in context is where people struggle, and this game engages a different part of your brain and allows you to experience the situation differently."
The "Contents Under Pressure" simulation game puts students and practitioners in the role of a chemical plant supervisor. Different judgment prompts are built into the game, asking players to make decisions that juxtapose factors like time, financial spending, relationships, leadership, production and safety.
"Some of the choices you make in the game are really, really hard," said Dr. Tom Meadowcroft, who for three terms has used "Contents Under Pressure" in the senior-level Process Safety courses he teaches at Rowan. "You feel bad when safety or profitability goes down and wonder whether you made the right choice—which is, of course, the point."
"Part of what an engineer needs to do is decide when they've done enough for safety—but that's not easy," Meadowcroft explained. "My senior engineering students who are getting ready to go into the workplace have expressed that the 'Contents Under Pressure' game has been worthwhile to them because it brings in some of that realism."
Players develop attachments toward the virtual characters and get to experience confounding factors in a safe environment where no one can get hurt.
"'Contents Under Pressure' has been shown to be immersive enough that players lose sight of their inaccurate predictions of themselves and start to make decisions that they would in the field," said Jeffrey Stransky, who is pursuing a doctoral degree in engineering with a concentration in engineering education at Rowan.
Aside from implementing the game at other engineering schools, Bodnar is looking forward to expanding its use as a training tool for industry practitioners. The NSF funding will support this goal.
"In the short term, I just want to raise awareness that gaps between decision-making belief and behavior may exist, but in the future, I would like to see fewer process safety incidents," said Bodnar. "To create culture change, it's a lot of small movements to make the difference."