Rowan brings surgical robots, AI health and safety technologies and more to the 2021 TechConnect Conference & Expo
Rowan brings surgical robots, AI health and safety technologies and more to the 2021 TechConnect Conference & Expo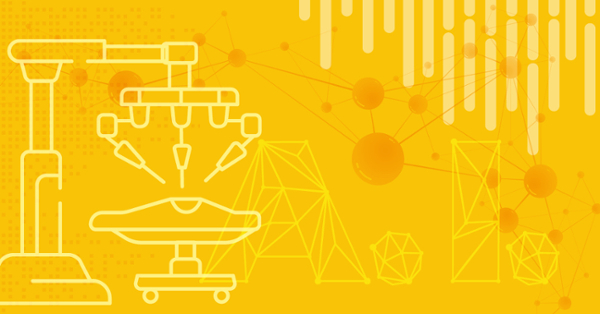 The annual TechConnect World Innovation Conference & Expo highlights research advances from organizations and universities all over the world, but the event is much more than a strictly academic conference.
"The TechConnect conference is a matchmaking opportunity for researchers who can showcase their innovations and meet potential investors," said Dr. Tabbetha Dobbins, Rowan University's interim vice president for research. "Presenting at TechConnect is a good way to get exposure and network. Researchers and innovators can greatly broaden their reach with one event." 
For more than 20 years, the TechConnect World Innovation Conference & Expo has showcased more than 20,000 innovations, helping innovators get their ideas, designs and technologies to the commercial market and into the hands of end-users.
This year, three Rowan projects will receive Innovation Awards at the TechConnect Conference & Expo and will be featured as part of the Matchmaking Program. They include:
a Robossis surgical robot for long-bone fracture alignment that has already achieved proven manufacturability, developed by Dr. Mohammad Abedin-Nasab

an automated-track electrospinning prototype for materials and manufacturing applications, developed by Drs. Vince Beachley and David Brennan 

and a mobile railway crossing safety device prototype developed by Dr. Charles McGlynn that uses artificial intelligence systems to improve safety at railroad grade crossings. 
"Our goal is to bring the first surgical robot for long-bone fracture alignment, Robossis, to market," said Abedin-Nasab, who expects to apply for FDA approval next year. "The TechConnect conference is a perfect place to meet and collaborate with potential investors to raise the required funds to further develop the technology."
Other Rowan University TechConnect achievements include eight Innovation Showcase participants whose projects include wearable body composition analyzers and an aerospace-grade home seismic safety device. 
Rowan innovators will also give four oral presentations at the conference. Invited speakers  include: 
Drs. Nidhal Bouaynaya and Ghulam Rasool: "Robust and Trustworthy AI for Brain Tumor Surveillance"

Dr. Mohammad Abedin-Nasab: "Robossis Orthopedic Surgical Robotic System

Drs. Erik Brewer and Anthony Lowman: "Novel Guidewire Design and Coating for Continuous Delivery of Adenosine During Interventional Procedures"

Dr. David Brennan: "Electrospun Nanofiber Scaffolds for Anterior Cruciate Ligament Reconstruction.

"

 
Rowan faculty previously attended TechConnect World Innovation Conference & Expo events in 2018 and 2019, where they collected two and three national innovation awards, respectively. 
"Once again, we're heading to the TechConnect conference with a strong slate of projects designed to offer solutions to real-world problems, particularly in the health care and technology industries," said Dr. Yatin Karpe, director of Rowan University's Office of Technology Commercialization and Rowan Innovations. "Innovation and commercialization is flourishing at Rowan University and we're looking forward to bringing great ideas to the marketplace."