Advancing driver safety technology so it's more affordable, accessible
Advancing driver safety technology so it's more affordable, accessible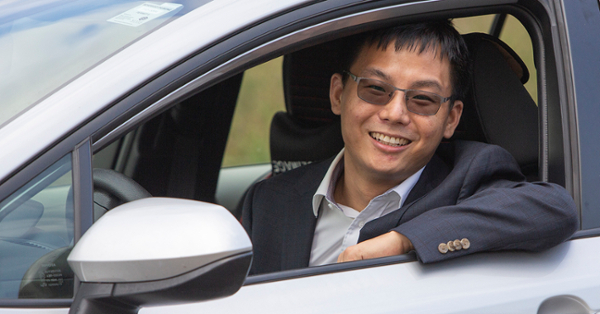 Dr. Ning Wang, a Rowan University computer scientist, is working on a way to make driver assistance technology more accessible for everyone. Below, a windshield-mounted camera is used to collect data for driver-assistance technology.
Artificial intelligence has advanced to the point that deep neural network technology in cars could sense and prevent traffic accidents, saving lives—but only theoretically. 
In the real world, the computational costs of running this state-of-the-art technology exceed the capabilities of most onboard computers. This gap between the advanced driver-assistance systems that could exist and the less advanced safety features found in most cars on the road today means that preventable crashes are still occurring.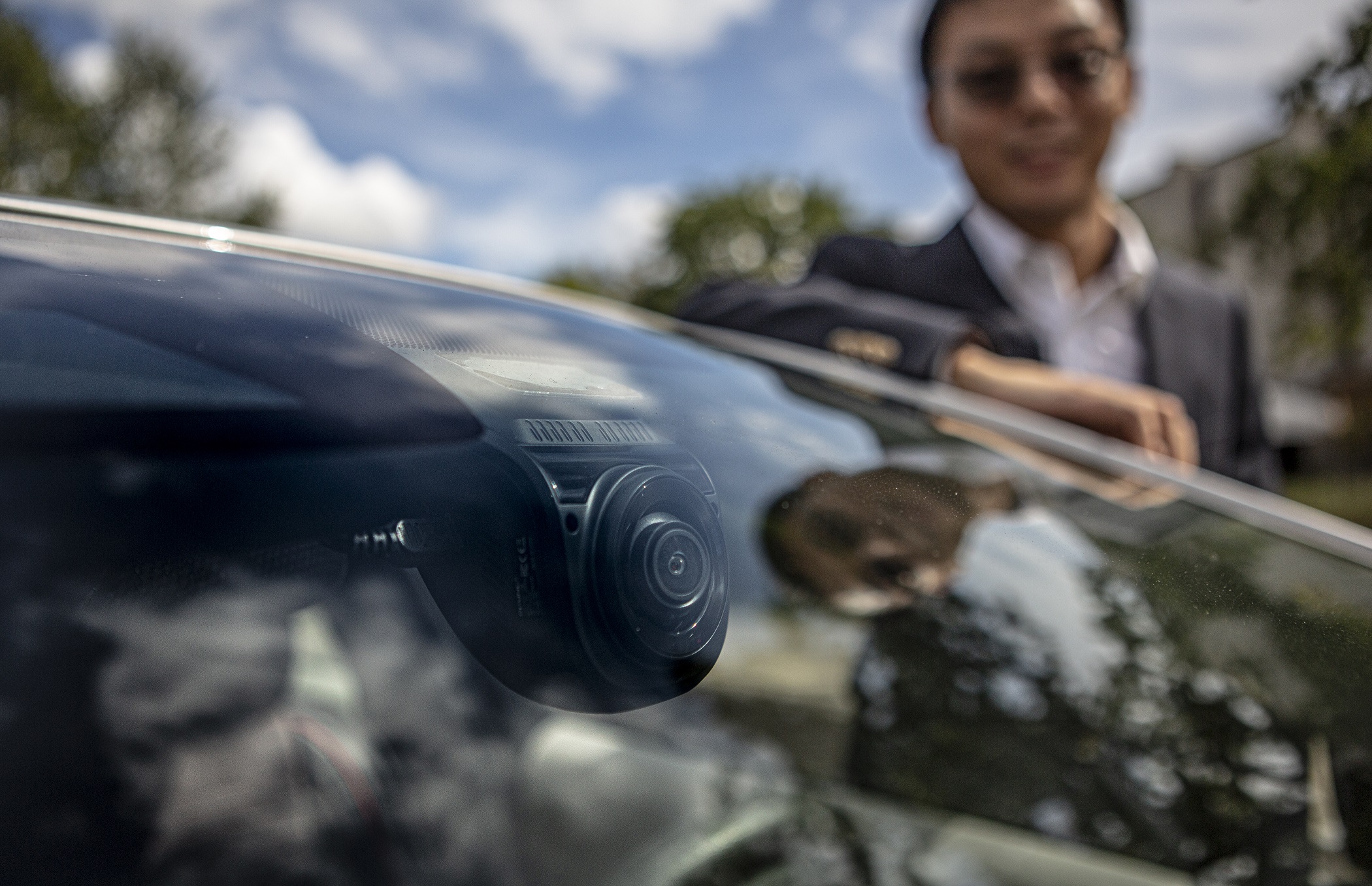 "The main issue is that we need to do a lot of operations and computations, but our car has limited computation ability," said Dr. Ning Wang, a computer science researcher and assistant professor in the College of Science & Mathematics at Rowan University. "If we don't have this kind of technology, we will have more accidents." 
Wang and his collaborators at Temple University, Stony Brook University, Kettering University and Wayne State University were awarded a three-year, $1.2 million National Science Foundation Cyber-Physical Systems collaborative research grant to test a new solution to this problem. The researchers believe that a collaborative artificial intelligence inference approach can help them get these highly effective, potentially lifesaving driver-assistance systems into more cars on the road. 
Many attempts to solve this problem have involved trying to simply upload all the computation to a back-end server. These servers have the capacity to handle these demands, but there's a trade-off. 
"If we offload everything to the back-end server, it creates a huge amount of communication traffic, which delays results," Wang explained. "That's not good, because we want to have real-time communication."
Without that real-time communication, the information that theoretically would allow smart vehicles' systems to predict and avoid an accident would be useless in practice, because it wouldn't arrive in time to avoid the predicted collision.
The collaborative approach Wang and his team are testing builds upon improvements in vehicles' capacity for communication and connectivity. Vehicles would do some computation onboard but would also send information to back-end servers using a wireless connection. The result would be reduced offloading costs that allow the car's artificial intelligence system to get the information it needs in real time.
Collaborative artificial intelligence offers several benefits compared to trying to make onboard computers more powerful. Building an onboard computer capable of running these advanced operations would be prohibitively expensive. Running such a powerful computer would drain the car's battery, resulting in a performance cost. 
Perhaps even more importantly, Wang said, "it's possible that we could implement our collaborative approach in existing cars through apps that work by mounting the driver's cell phone to the dashboard to provide more, highly accurate driver-assistance features." 
This way, drivers wouldn't have to purchase an entirely new vehicle just to gain access to the most effective safety features on the market. Increased accessibility to the types of advanced driver-assistance technologies currently found only in the most high-end vehicles would make the road safer for everyone.  
"Our approach has lower technological requirements, so it can benefit more people by being usable in cheaper cars, not just high-end models," Wang said. "Through this program, I hope we can develop cheaper, high-accuracy driver-assistance systems that can benefit a wider range of vehicles and a wider range of people to achieve increased driving safety."