Rowan Integrated Special Needs Center receives $100,000 grant
Rowan Integrated Special Needs Center receives $100,000 grant
Dr. Wendy Aita, co-director of Rowan Integrated Special Needs Center, speaks with a patient in Sewell, N.J.
The Rowan Integrated Special Needs (RISN) Center at Rowan University School of Osteopathic Medicine (RowanSOM) has been awarded a $100,000 grant for a program to increase awareness of and access to physical, sexual and reproductive health care for women in southeastern New Jersey with intellectual and developmental disabilities (IDD).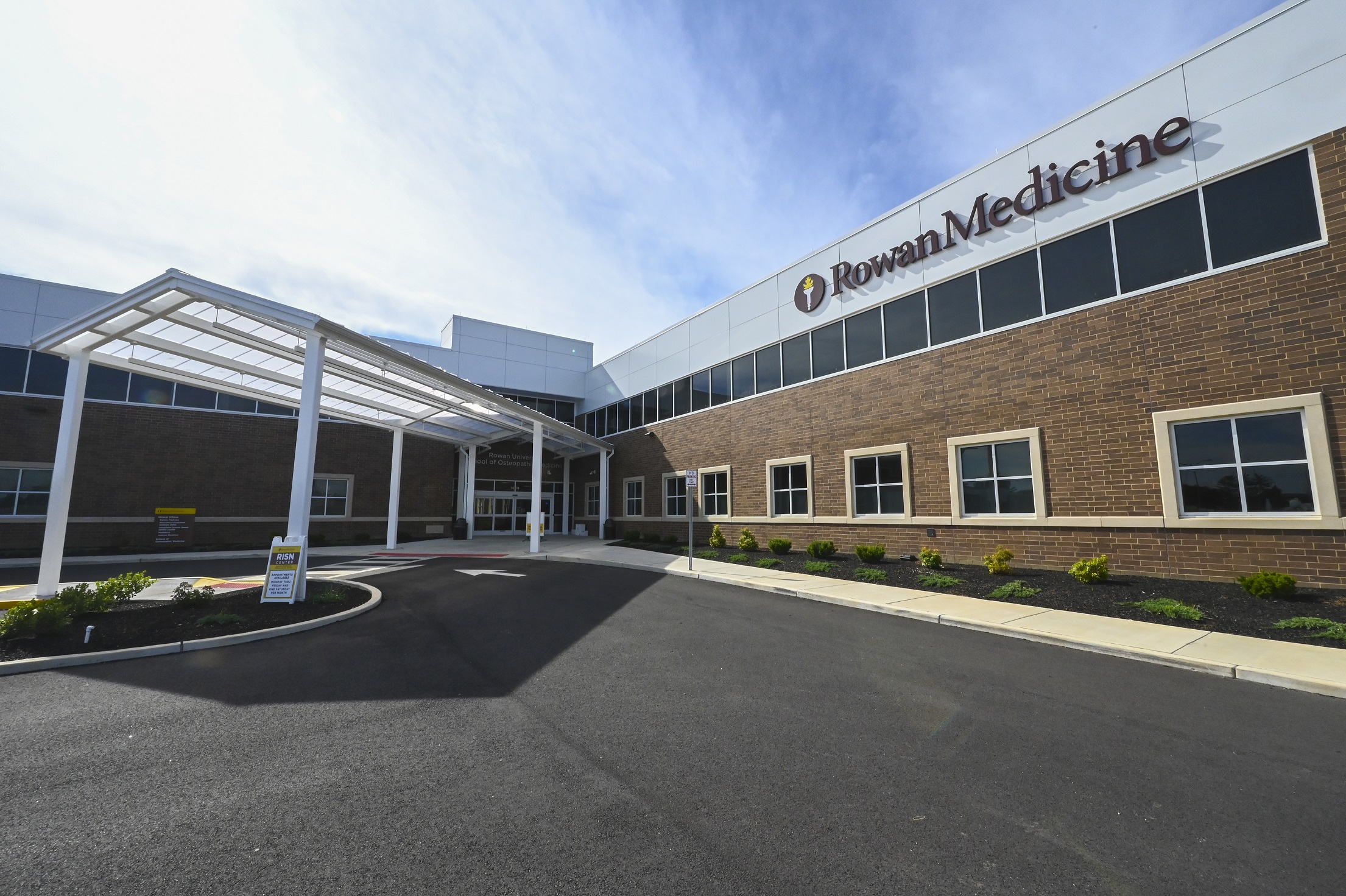 "Adults with intellectual and developmental disabilities face significant health disparities in primary and preventative health care," explained Wendy Aita, Ph.D., co-director of the RISN Center. "More specifically, women with IDD encounter several barriers when accessing routine preventative care, including a lack of provider training and experience, and are given few, if any, opportunities to learn about their own reproductive and sexual health."
The 18-month initiative is funded by an Inclusive Healthy Communities Grant from the Division of Disability Services, New Jersey Department of Human Services. The program's goal is to elevate the standard of female health care, remove barriers and address the disparities in sex education, sexual abuse and consensual sexuality among women with IDD. Additionally, it will focus on expanding access and information to contraception, screening for cervical and breast cancer and sexually transmitted infections, and pregnancy among women with these disabilities.
Dr. Aita is joined by RISN Director Dr. Jennifer LeComte in leading this project that will also partner with the ARC of NJ, the New Jersey Council on Developmental Disabilities, Inspira Health, and the Rowan Medicine Department of Obstetrics and Gynecology. A primary goal of the initiative is to update and expand resources related to women's health, which will be made freely available to gynecologists and midwives throughout the state in culturally competent and easy-to-understand language.
"Through this project, RISN will help address the gaps and offer medical staff training on desensitization and on making accommodations for patients with IDD to increase accessibility to receive imperative health screens, such as mammograms and cervical screenings," Dr. LeComte said. "This information will be aggregated and developed into a webinar accessible by medical students at RowanSOM."
More information about the RISN Center is available on the center's website or by calling 855-932-RISN (7476).