Rowan University hosts global conference on sustainable materials
Rowan University hosts global conference on sustainable materials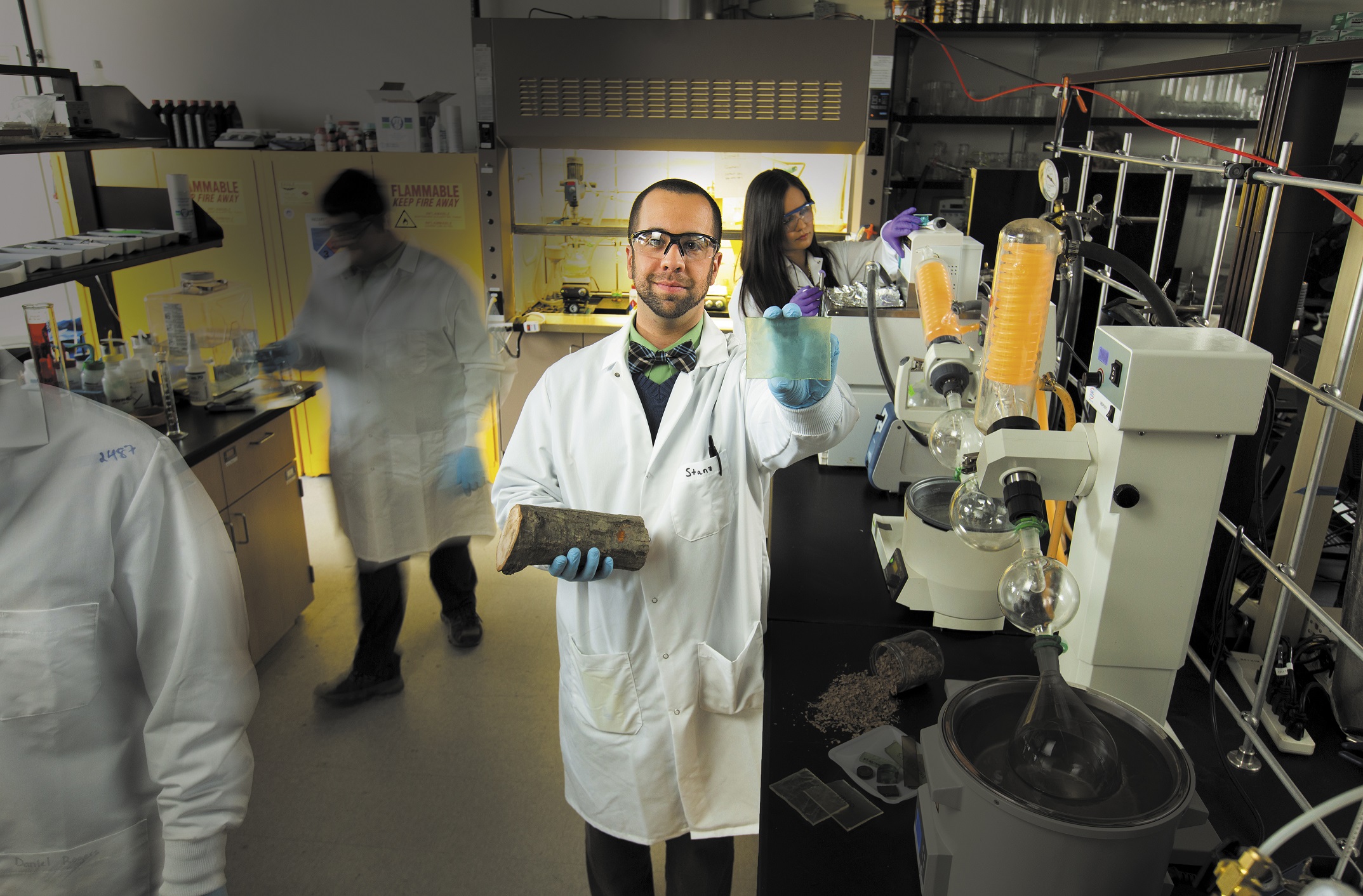 Rowan University Professor Joseph Stanzione recently led the 27th BioEnvironmental Polymer Society Meeting.
Faculty and students from Rowan University's Henry M. Rowan College of Engineering and its Advanced Materials & Manufacturing Institute (AMMI) recently showcased Rowan's research in sustainable polymers on an international stage.
Rowan hosted the 27th BioEnvironmental Polymer Society Meeting on June 23-25, welcoming more than 80 speakers who presented their research on bio-based and sustainable materials and technologies. Presenters joined the virtual meeting from around the world, including the United States, Canada, Mexico, Belgium, Italy, Brazil and Japan.
The three-day event was led and coordinated by BioEnvironmental Polymer Society (BEPS) President Dr. Joseph Stanzione, an associate professor in chemical engineering at Rowan University and the founding director of AMMI. In 2019, Stanzione was invited to serve as the society's president and to host the 2021 BEPS meeting.
"What the BEPS conference did was bring people together from all across the globe who are focused on this type of research and development—and Rowan was at the forefront of making all of that happen," Stanzione said. "Major universities, government institutions, and industry now know Rowan is working in this area more than we ever have and are open to any and all collaborations that foster innovation, creativity, education, and change in this critical space."
While the pandemic prevented the society from meeting physically on campus, the conference had a strong Rowan presence. Many of Stanzione's graduate students led sessions, while two AMMI Ph.D. students, Alexandra Chong (through her collaborator's presentation, Dr. Melissa Gordon of Lafayette College) and Jasmin Vasquez, presented their research on developing polyesters from birch bark and creating greener manufacturing techniques for carbon fiber-reinforced polymers, respectively. 
Additionally, former graduate students of Stanzione, Alexander Bassett and Joseph Mauck, presented their work on developing bio-based resins for additive manufacturing and recent advances in cashew nutshell liquid technology, respectively.
Dr. Kirti Yenkie, an assistant professor in chemical engineering at Rowan, presented her work on optimizing pathways for the extraction of value chemicals from soybean meal.
In addition to contributing technology to the conference, Chong helped facilitate sessions, including troubleshooting technological issues, keeping presentations on schedule, and moderating question-and-answer periods.
"I was able to gain exposure to different topics by chairing multiple sessions ranging from polymer synthesis to process optimization and research in biopolymer manufacturing," Chong said.
BEPS's mission of advancing knowledge and research of sustainable polymer production aligned with the University's work in addressing the climate crisis, biodiversity crisis, and sustainability. Much of Stanzione's research revolves around creating plastics that are not only eco-friendly to make, but that could be biodegradable and/or recyclable.
"We're focused on the gamut of cradle to cradle," Stanzione said. "Where do our plastics originally come from and where do they go after use? How are they processed and how can these processes be improved while being more environmentally friendly?"
Dr. Giuseppe Palmese, the incoming dean of the Henry M. Rowan College of Engineering, also presented recent research at the BEPS conference.
"The conference highlighted the growing body of work related to the development of new bio-based polymeric systems being conducted by Rowan engineering faculty and students with government and industry partners," Palmese said. "The college's leadership role in this area of research was on display and can be considered part of a greater Rowan University sustainability initiative that brings together all colleges and disciplines to address the biodiversity and climate crises."
Stanzione hopes the BEPS conference will foster connections between Rowan students and faculty and researchers at other universities and research facilities to collaborate on developing eco-friendly materials and processes.
"I learned a lot about what other universities are working on and how we can merge our research efforts together and move it forward for the greater good," Stanzione said.