Funded by grant, Rowan program to assist high schoolers impacted academically by COVID-19
Funded by grant, Rowan program to assist high schoolers impacted academically by COVID-19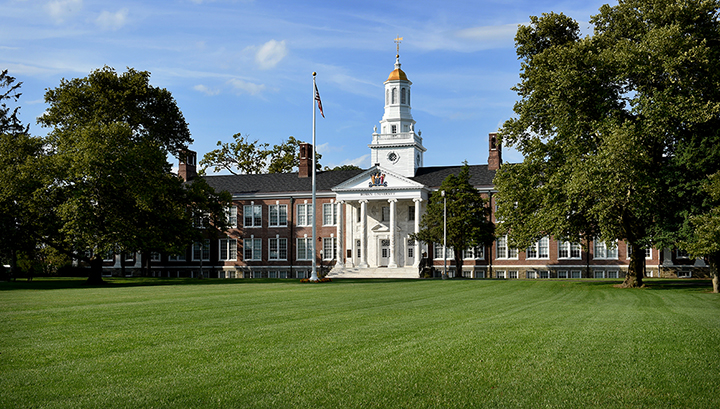 Five colleges at Rowan University will join together for ROPES (Rowan University's Opportunity for Postsecondary Excellence and Success) program to assist high school juniors impacted educationally by COVID-19. The dual enrollment program will help increase access and eliminate affordability barriers for students as they pursue higher education.
South Jersey urban and rural high school students whose academics were impacted by COVID-19 will receive support and guidance as they prepare for college thanks to a $1.5 million grant to Rowan University.
The grant, announced by New Jersey Gov. Phil Murphy and Secretary of Higher Education Brian Bridges, is part of $28.5 million from the U.S. Department of Education given to the state to launch the "Opportunity Meets Innovation Challenge," a competitive grant program "to assist historically disadvantaged students, including underrepresented minorities, low-income students and working age adults."
Many of those populations, state officials note, were among the hardest hit by the pandemic, resulting in declines in enrollments, challenges to student success, and unprecedented unemployment.
Working with high school juniors from four South Jersey school districts—Atlantic City, Camden, Paulsboro and Kingsway--Rowan University's Opportunity for Postsecondary Excellence and Success (ROPES): Mitigating and Expanding Students' Learning Opportunities program will work to address those issues.
"The goal of the ROPES program is to facilitate pathways to college through a new dual enrollment program for high school juniors impacted by the pandemic," explains Gaëtane Jean-Marie, dean of the Rowan's College of Education and the grant's principal investigator.
"Five Rowan colleges will work together to help 100 high school juniors to develop a seamless transition and successful matriculation into college. We'll follow a hand, heart and mind focus, offering students interactive programs to address their college readiness."
Students will be recruited for ROPES and will earn up to 11 dual-enrolled high school and college credits, according to Jean-Marie. Five specific fields of study—teacher education, social services, computer science, engineering, and music business—will be offered to students in the program, she adds.
The College of Education, the College of Humanities & Social Sciences, the College of Science & Mathematics, the Henry M. Rowan College of Engineering and the College of Performing Arts are involved in ROPES.
"The dual enrollment program offered through ROPES will help us increase access and eliminate affordability barriers for students by creating a pipeline of students through engagement in the high schools," says Rowan Provost Tony Lowman. "We're excited to work together across disciplines to support high school students as they pursue higher education. And we're proud to support the state's core priorities to address the impact of the pandemic on students."
"Opportunity Meets Innovation Challenge" grants were awarded to 35 institutions statewide.
"Our institutions of higher education have provided a high-quality education to our students throughout the pandemic, despite challenging circumstances," Murphy says. "Supporting our institutions will continue to be a priority as they work to provide an equitable educational experience for students, prepare them for the jobs of the future, and meet challenges ahead."
The five core priority areas of the state plan for higher education include: expanding opportunities for students to gain early college exposure; improving college affordability; fostering student success; promoting safe and inclusive learning environments; and cultivating research, innovation and talent.
In addition to the grant for the ROPES program, Rowan also received a $100,000 grant through the Hunger-Free Campus Grant Program, state officials announced.
Grants from the program are used to address food insecurity among students enrolled in public institutions.