Rowan launches new Dance Studio Management certificate program
Rowan launches new Dance Studio Management certificate program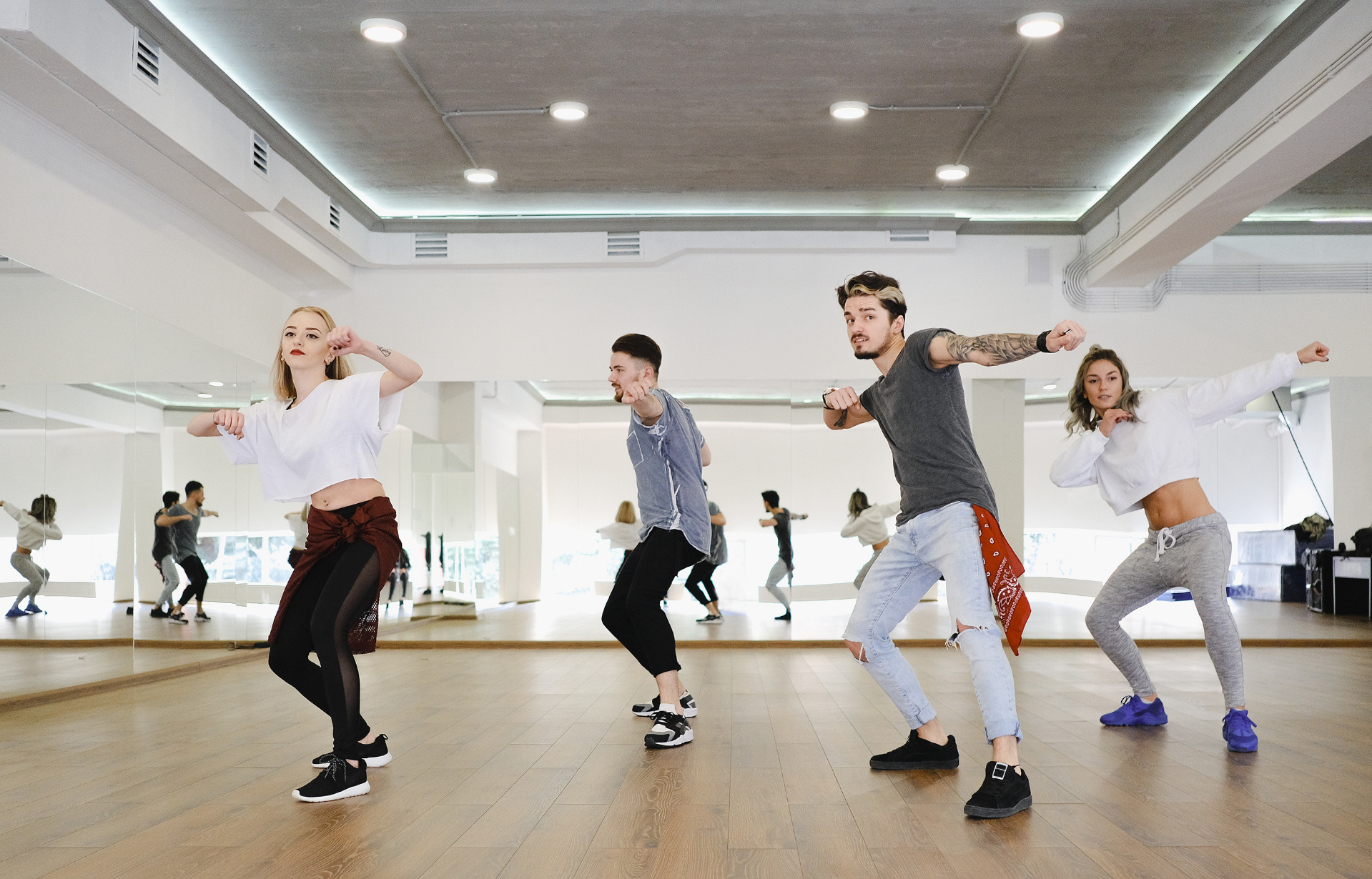 Along with a forthcoming dance studio building on campus, the opportunity to learn how to run a professional studio of one's own is the latest step in advancing the academic study of Dance at Rowan.
A new hybrid certificate program in Dance Studio Management is welcoming its first students this summer. The program is designed to teach skills related to managing all aspects of the business in three-week sessions across three advancing levels.
Kim O'Connor Sparks, a 1993 Rowan graduate with a B.A. in Speech/Theater/Dance and a specialization in Dance (plus a master's degree in Social Work from Temple University), serves as Affiliate Instructor for the program and has been running her own dance studio for more than 20 years. She notes that the idea is something she and Melanie Stewart, Dance faculty member and Associate Dean of the College of Performing Arts, have thought about for a long time. "We've always talked about the need for this kind of program," she said, adding that this puts Rowan in a unique position. "There are not many programs of this kind in many universities around the country."
In the first level of the program scheduled for this summer and fall, a series of three online modules address concepts of studio ownership, growing the business, and production, teams, touring & travel, and community service. Additionally, there are weekly Zoom meetings with Sparks and regular email check-ins.
"Many of our alumni have gone on to be dance studio owners or teachers," Stewart noted. "It seemed important to give them the knowledge to go into a small business."
Sparks, referencing her own experience, recalled that she and her contemporaries would go out into the world after college and discover "we didn't know we needed to know these business details."
This endeavor is now more than just an opportunity for a college student with aspirations for the future. The program can also benefit an established studio owner looking to improve their skills and develop a support network, or anyone interested in learning the ins-and-outs of running a similar type of small business. What is being taught can be applied to much more than dance; this skillset applies just as much to commercial studios that offer gymnastics, music/voice/acting, yoga, cheerleading, or even karate.
"You'll get an overview of what your job will be as an owner," Sparks said, adding the program can help answer the question of 'how can I make a living doing what I love doing?' 
Sparks, who learned many of these lessons on the job, added that another benefit will be the connections made with those who have similar goals in similar fields. "This allows you to build a community," she said of the chance to network and build relationships with fellow students. "Support is always important for success."
A second and third level will be added next year. Each level will have its own distinct certificate upon completion. Stewart is excited to offer something that is part of what she calls the "education of the future" in the field of Dance.
"We care about our students and we want to help them manage their dreams," Stewart said.
This new program is now enrolling. The next Level 1 session runs August 2-20, with fall sessions from September 13-October 1 and November 1-19. For more details and a link to the registration process, visit go.rowan.edu/dancestudiomanagement.