Hello, College World Series: Profs win regional title, advance to Division III series in Iowa
Hello, College World Series: Profs win regional title, advance to Division III series in Iowa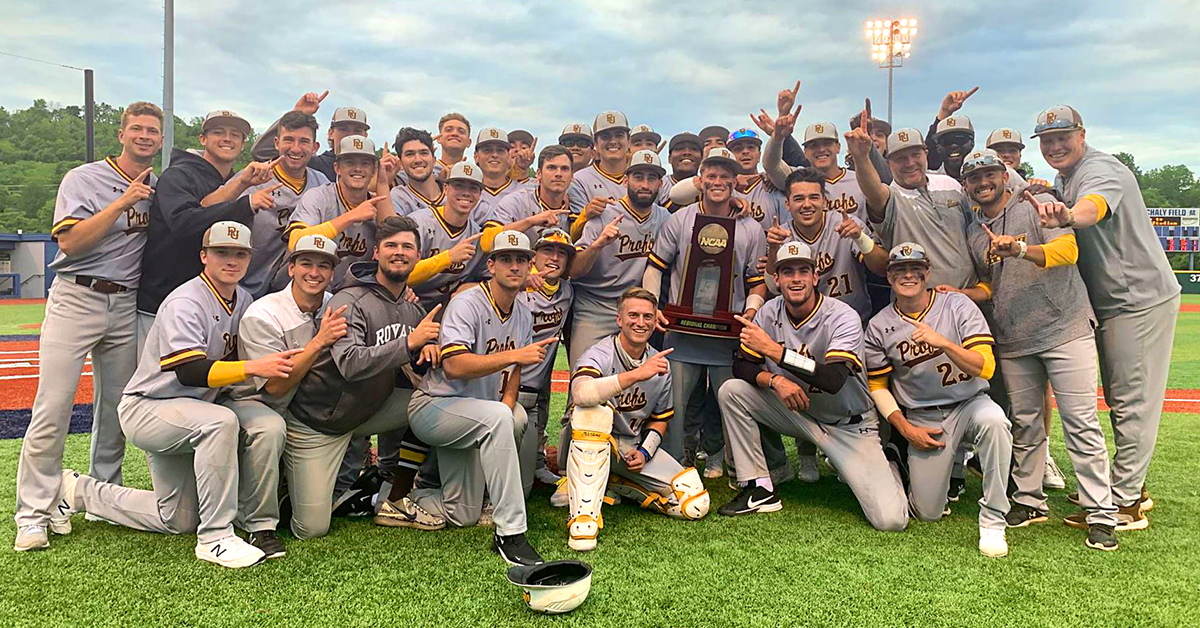 Rowan's baseball team won the Marietta Regional Championship to earn a berth in the Division III College World Series. The tournament begins Friday, June 4, in Iowa.
With a thrilling, 10-inning victory over Marietta over Memorial Day weekend, Rowan University's baseball team earned a trip to the Division III College World Series in Cedar Rapids, Iowa.
The Profs, who notched their sixth regional title in school history with a 9-8 victory over Marietta, earned a berth in the series for the first time since 2005.
Coach Mike Dickson's squad begins its quest for the national championship on Friday, June 4, when it takes on Wheaton at Veterans Memorial Stadium in Cedar Rapids. First pitch is set for 5:30 p.m. eastern time (4:30 p.m. local).
Rowan (29-4) is making its seventh appearance in the World Series. The Profs won national titles in 1978 and 1979.
The series is a double-elimination, pool play tournament.
Rowan Radio (89.7 WGLS-FM) will provide game day coverage and games also can be viewed on NCAA.com. Links to follow the series will be available at RowanAthletics.com.