Lindback Award winner Carl Hausman: Teaching through storytelling
Lindback Award winner Carl Hausman: Teaching through storytelling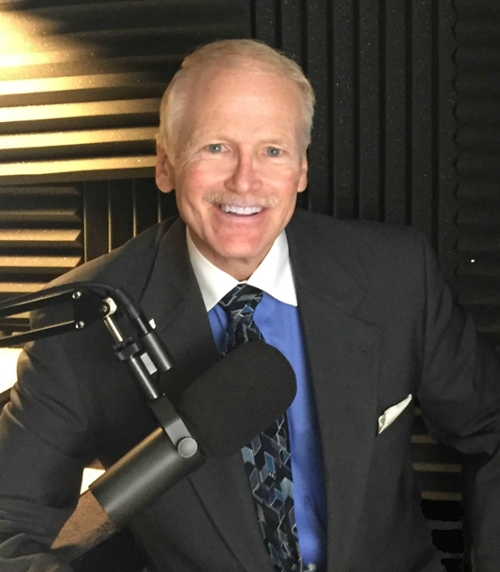 Throughout a first career in which he reported the news in print, through TV and radio broadcasts and online, Dr. Carl Hausman told a lot of stories.
As a faculty member at Rowan University since 1997, Hausman knew from the start that the best way to connect with students is through stories, too, so he continued to tell them, often leavened with humor.
Now a full professor in the Department of Journalism, Hausman recently received Rowan's greatest faculty honor, the 2021 Lindback Teaching Award, recognition for his commitment to reach students and continually inspire them, often through stories.
"To me, a lot of times journalism and teaching seem like the same job," he said. "When I was a TV reporter and producer I would take on explanatory stories. Being able to explain something complicated in simple terms is something I like to do."
Hausman, who recalled his childhood fascination with educational shows featuring hosts who knew how to draw in an audience and hold its attention, wanted to do the same, and gravitated to occupations where he could, too.
"My best teachers were story tellers and that's what I try to do with my teaching," he said. "Tell it in a story with a beginning, a middle and an end."
Hausman, who taught at several colleges and universities including NYU, Emerson and Clark before landing a tenure-track position at Rowan, always embraced technology, especially as media were moving online.
Even before the pandemic required teaching to go virtual in 2020, Hausman developed online courses that enabled him to quickly transfer to the format full-time and to help colleagues who were less familiar with the technology do the same.
"I developed six online courses," he said. "The idea that you can put a course online, make your delivery as precise as you want it to be and someone can watch it at home or wherever it's convenient, I find fascinating."
Hausman in 2019 received the Albert Nelson Marquis Lifetime Achievement Award for his work in journalism and higher education and has served for the past decade as the National Chairman of the broadcast judging division of the National Headliner Awards, one of the nation's oldest journalism awards programs.
He's narrated ten audiobooks and authored or co-authored some two dozen others on such topics as media, history and ethics. And, under the pen name Carl Dane, Hausman has written a growing body of western novels with such titles as "Blood Beneath the Hunter's Moon," "The Adventures of Hawke and Carmody," and "Rage Under the Red Sky."
Currently teaching Journalism Principles and Practices, an introductory course; Media Metrics and Analytics; and Entrepreneurial Media, Hausman is particularly excited about the prospects for aspiring reporters, editors and photographers despite the decline the past 30 years in traditional print media.
"Clearly, newspapers have taken a hit but the same thing happened with radio when television came along," he said. "Now we're seeing people make a YouTube video where they can get as many views as a network evening broadcast."
Contemplating the future of journalism and the media, Hausman recalled the work of Alexander Graham Bell, whose research into hearing aids led to his invention of the telephone.
"We're seeing media change in ways we can't anticipate," he said. "We never know where it's going to go but we know there's an insatiable demand for it."
The Lindback Distinguished Teaching Award is funded through a gift from the Christian R. and Mary F. Lindback Foundation. The purpose of the award is to honor one permanent faculty member per year with an outstanding record of teaching and a sustained record of commitment to student learning. Recent honorees include Dr. Suzanne FitzGerald, Public Relations & Advertising (2020); Dr. Kevin Dahm, Chemical Engineering (2019); and Dr. Gregory Biren, Health and Exercise Science, (2018).