After clearing his own hurdles, Josue Messina wants to help others
After clearing his own hurdles, Josue Messina wants to help others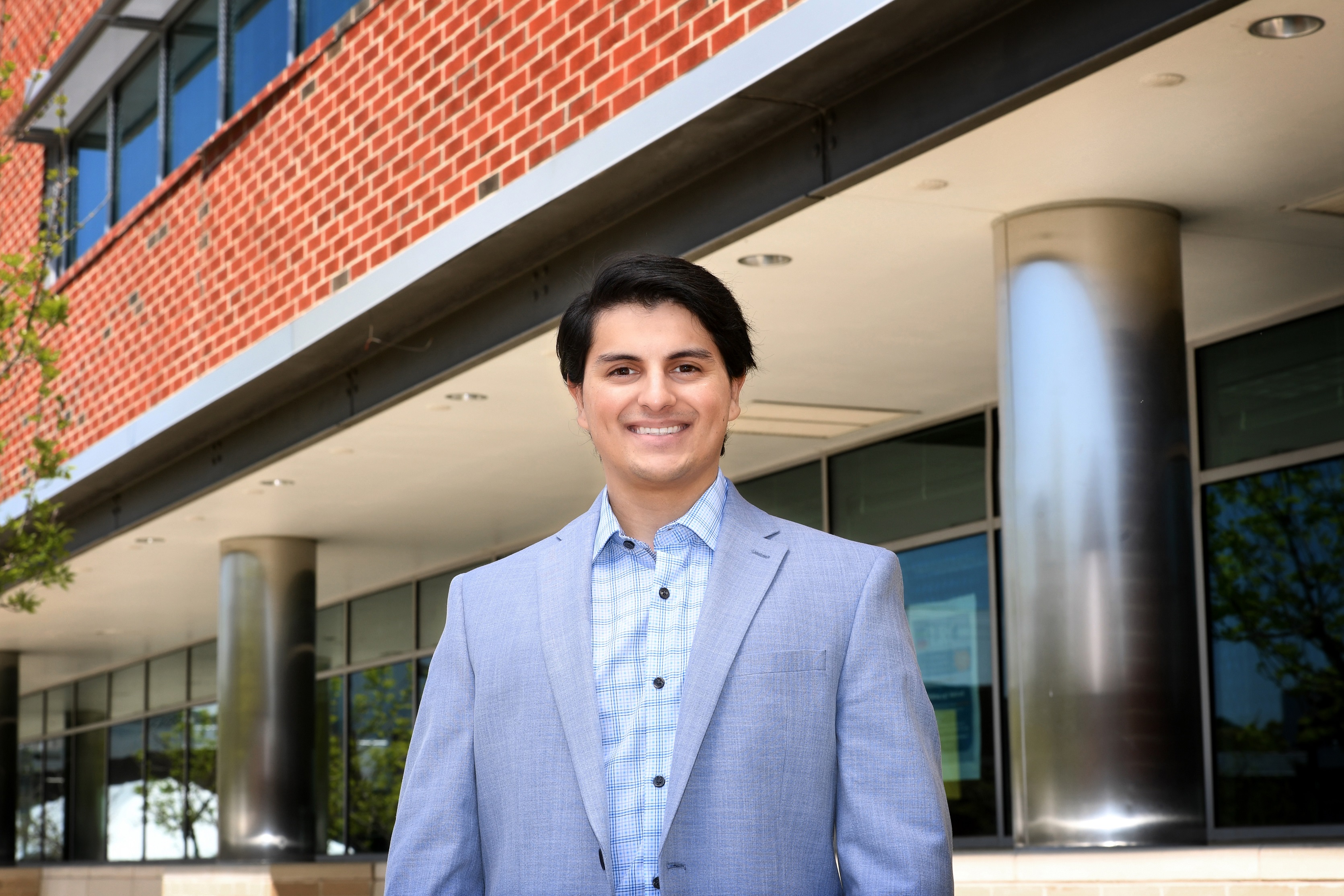 Josue Messina earned his degree in health promotion and wellness management with honors.
Josue Messina understands what it's like to experience difficulties and injury. The West Berlin resident knows, too, how to overcome obstacles and bounce back.
He's come a long way since he was an elementary school student, struggling to learn a new language and keep up with his classmates. On Monday, the kid who was once held back in school celebrated Commencement with his fellow graduates from Rowan University's School of Health Professions, after earning his bachelor's degree—with honors. 
Interested in encouraging others to achieve their goals, Messina majored in health promotion and wellness management. 
Adopted with his two biological sisters by an Italian-American family, Messina moved from an orphanage in Guadalajara, Mexico, to Cherry Hill, N.J., when he was 4 years old. Learning English was tough and he really didn't feel comfortable with the language until college. 
"That was a huge hurdle for me," Messina said. "It always took me a longer time to learn things. I had a tough time trying to figure out how to pick the right answer. I would need extra time taking a test." 
He didn't give up and eventually conquered the language, while learning to shrug off racial slurs and derogatory comments from other kids with the help of his supportive parents. 
Athletic and at ease in the surf or in a gym, Messina followed his interests and earned an associate's degree in health and exercise science from Camden County College before transferring to Rowan, where he thrived in his classes. 
"I was natural at it," Messina said. "It just came to me." 
An early back injury taught him what it's like to work toward recovery. Overcoming such obstacles is valuable experience for someone in his field.
"That's something I have to deal with throughout my life, but it still pushes me," Messina said. "I can tell someone, 'Hey, I've been through that. I can help you with that.'"    
Graduates from the health promotion and wellness management program often work for nonprofits, hospital systems, public health departments and community programs to help people change their lifestyle habits and create environments to make it easier for people to achieve health, said Dr. Leslie Spencer, a Rowan University professor of health and exercise science.
That's a good fit for Messina, Spencer said.   
"I see him as a person who has great compassion for others and who really has a wonderful capacity to want to help others," Spencer said. "Ultimately, when people enter the field of health promotion and wellness, they do so because they really have a passion to help other people, often in underserved communities. That's where a lot of our efforts tend to be focused, on people and communities that really lack resources and need help and support so that their own quality of life can improve. That's exactly the kind of person Josue is." 
"He's bright and he's competent and he's also very compassionate," Spencer said. "You put those things together and that's really such a winning combination."