Rowan startup using AI to map brain tumors wins CSIT award
Rowan startup using AI to map brain tumors wins CSIT award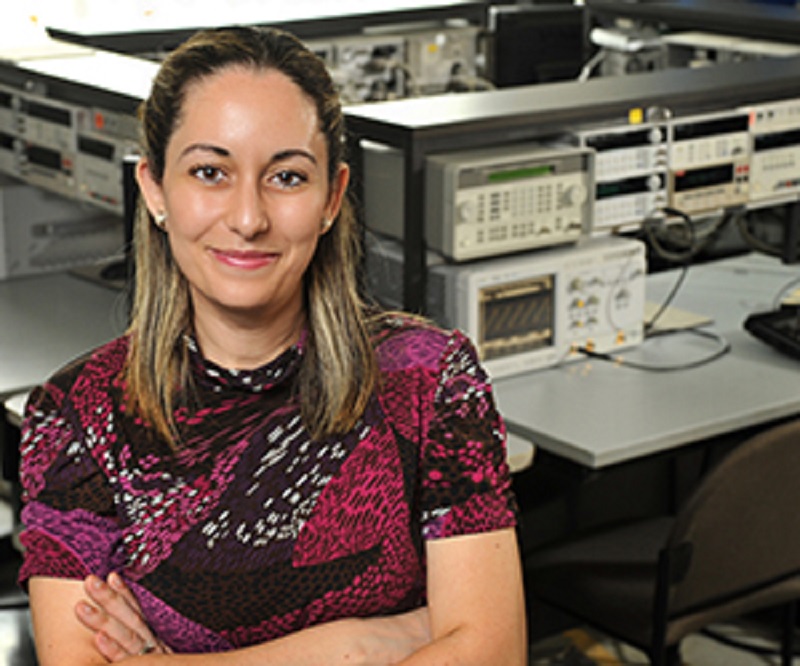 Dr. Nidhal C. Bouaynaya, associate dean for research and graduate studies and professor of electrical and computer engineering
A Rowan University-affiliated startup whose innovation could dramatically improve the detection of brain tumors recently earned new grant funding from the New Jersey Commission on Science, Innovation and Technology (CSIT). 
MRIMath, LLC, was among 14 technology and life sciences companies to win a $25,000 grant through New Jersey's Small Business Innovation Research Direct Financial Assistance Program. The grants are designed to help early-stage companies that have already earned awards from certain federal programs meant to bring U.S. innovations to the marketplace. 
Co-founded by Dr. Nidhal C. Bouaynaya, associate dean for research and graduate studies and professor of electrical and computer engineering with Henry M. Rowan College of Engineering, MRIMath uses artificial intelligence to help physicians detect brain tumor growth using an MRI about three years earlier than the standard of care.
"Everything is done by eye-balling nowadays with doctors, or by hand," said Bouaynaya, who co-founded the company in 2017 with Dr. Hassan Fathallah-Shaykh, a neuro-oncologist and mathematician at the University of Alabama School of Medicine. "We have an AI agent that actually has pixel-level accuracy and delineates the tumor, computes volume and plots it for you."
In one example, Bouaynaya said MRIMath detected tumor growth in a patient whose doctors believed had been stabilized. 
"We showed them that, according to our AI, the tumor was growing and they had better do something about it," Bouaynaya said. "They went back, revised their reading and agreed. The pathologist confirmed that the tumor had become more aggressive and the patient underwent chemotherapy and radiotherapy." 
The company earlier received support from the National Institutes of Health Small Business Innovation Research (SBIR) program. Now in the testing phase of development, MRIMath is working to get its AI program into commercial use. Its employees include three Rowan University engineering students: two undergraduates and a former graduate student who now works full time with MRIMath.
The CSIT grant will help the company bridge the gap between the federal funding phases, Bouaynaya noted. 
Established in 2018, the state commission is charged with promoting New Jersey as a home for academic and technological research, development and commercialization. To date, CSIT has awarded $825,000 to 29 New Jersey companies during the program's two funding rounds. 
"CSIT is pleased to be able to support this important work at an early stage N.J. company that leverages federal funding and the capabilities of researchers at Rowan University," said Judith Sheft, CSIT's executive director. "It is an example of an innovation from New Jersey that can have lasting economic and societal impact."
MRIMath is the first Rowan spinoff to win funding through the state commission, said Dr. Yatin Karpe, director of Rowan University's Office of Technology Commercialization.
"A growing number of Rowan University researchers are winning federal funding to develop their innovations for the marketplace, especially in the biotech fields," Karpe said. "New Jersey's investment in their ideas will help get these new companies out of the development phases and into commercial use where they can improve lives and create jobs."