Key leadership changes to move Rowan University forward
Key leadership changes to move Rowan University forward
Earlier this year, Rowan University announced a bold, forward-thinking plan that will continue to transform the University to meet the needs and drive the progress of our ever-changing world. Rowan's University of the Future plan outlines specific goals in five critical areas: academics; pricing; diversity, equity and inclusion scholarship; flexible workforce; and facilities and infrastructure needs.
Achieving these robust goals will require focused attention, collaboration, partnerships and resources. President Ali A. Houshmand has asked R.J. Tallarida, vice president for University Advancement, to take on this critically important initiative in the new role of vice president and chief growth officer for Rowan University.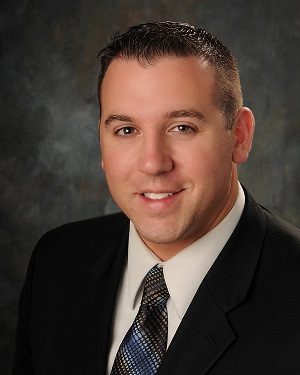 An accomplished leader, Tallarida has exhibited a track record of innovation during his 13 years at Rowan and has been instrumental in building and growing Rowan's fundraising and external engagement program. He will work closely with the president, the Board of Trustees and the Executive Cabinet to position the University for transformational change. 
This key leadership position will be responsible for coordination and implementation of the University of the Future strategic plan by driving ideas into sustainable action. He will also help lead the University's growth through corporate relationships and economic development initiatives.
"Last year, R.J. led Rowan University's first comprehensive, university-wide fundraising campaign and met goals early—despite the difficulties presented by the pandemic," said Houshmand. 'I know he'll bring that same drive to his new role."    
"I'm honored to take on this new role to assist Rowan in its continued growth as a higher education innovator," said Tallarida. "I look forward to working collaboratively across the institution to help achieve the University's ambitious goals.​"
Houshmand has also appointed Jesse Shafer as interim vice president for University Advancement and Rowan University Foundation executive director.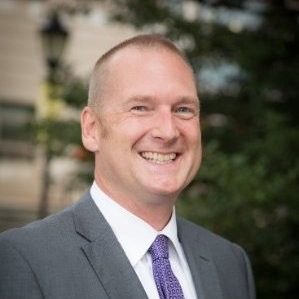 A veteran advancement professional with 28 years of comprehensive advancement experience, Shafer has worked both in higher education and as a consultant serving nonprofit clients. Among other accomplishments, he has planned and directed five successful capital campaigns.
Rowan will benefit from his expertise with fundraising for higher education institutions such as Thomas Jefferson (formerly Philadelphia University, where he served as vice president for development) and Temple universities, and working with such clients as The Salvation Army of Greater Philadelphia, Lehigh Valley Health Network, Devereux Foundation, Chestnut Hill Healthcare and the Pennsylvania School for the Deaf. 
"Although we just completed a very successful comprehensive campaign, it's time to start planning for the next one," said Houshmand. "Jesse's broad background and distinguished career will most certainly help us better serve our students, our region and the state."
"I've long viewed Rowan University as the prime example of the power of philanthropy to transform an institution and inspire its stakeholders," said Shafer. "Now, as it prepares to launch its bold vision for the University of the Future, it's clear that I have the privilege of joining the University at yet another watershed moment in its history." 
"I'm beyond excited at the opportunity to partner with President Houshmand and the University's alumni, faculty, leadership volunteers, administrators and supporters at every level as we tackle the exciting challenges that await us. Of course, I'm also thrilled at the chance to build on R.J. Tallarida's outstanding leadership and accomplishments, and join arms with what I know is an uber-talented and successful Advancement team as we work with our generous donors to realize the University of the Future in full," added Shafer.