Rowan Grad Programs Nationally Ranked
Rowan Grad Programs Nationally Ranked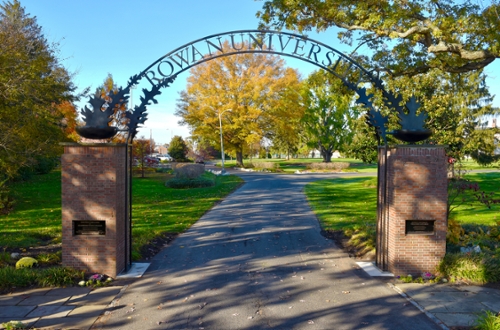 U.S. News & World Report this week announced its list of the top graduate programs in the nation, citing Rowan University's programs in medicine, education and nursing as among the best for 2022.
The graduate school rankings place Rowan's School of Osteopathic Medicine and Cooper Medical School of Rowan University at #93-122 for Primary Care, tied with 28 other well-regarded programs including those at Florida International, Howard and Ohio universities. Our schools ranked similarly for 2021 at #94-122.
SOM also ranked for patient care in rural settings at #125; at #157 for direct patient care for health professions in shortage areas; and #54 (tied) for primary care specialties. In addition, SOM placed #79 out 118 in the new U.S. News Diversity Index.
The College of Education's graduate education program also fared very well, ranking #175 out of 277, a net improvement of 19 places over last year.
The news magazine also included Rowan's graduate nursing program among its best-of list for 2022, ranking it 168-220, tied among 52 schools.