Rowan awarded U-RISE research training grant for undergraduates
Rowan awarded U-RISE research training grant for undergraduates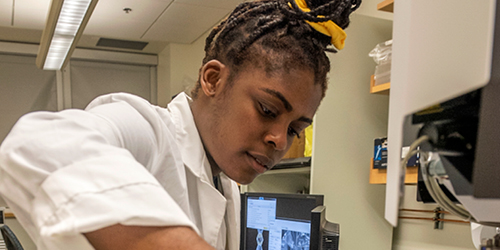 The U-RISE program provides training fellowships to assist underrepresented undergraduate students interested in pursuing advanced degrees in biomedical research. Below, Dr. Nathaniel Nucci and Dr. Suzanne Bausch, directors of Rowan's U-RISE program
Marking its ascension as the nation's fourth fastest-growing research institution, Rowan University has been awarded significant new funding through the National Institutes of Health Undergraduate Research Training Initiative for Student Enhancement program. 
Aimed at developing a diverse pool of scientists, the federally funded U-RISE program provides training grants to assist underrepresented undergraduate students interested in pursuing advanced degrees in biomedical research.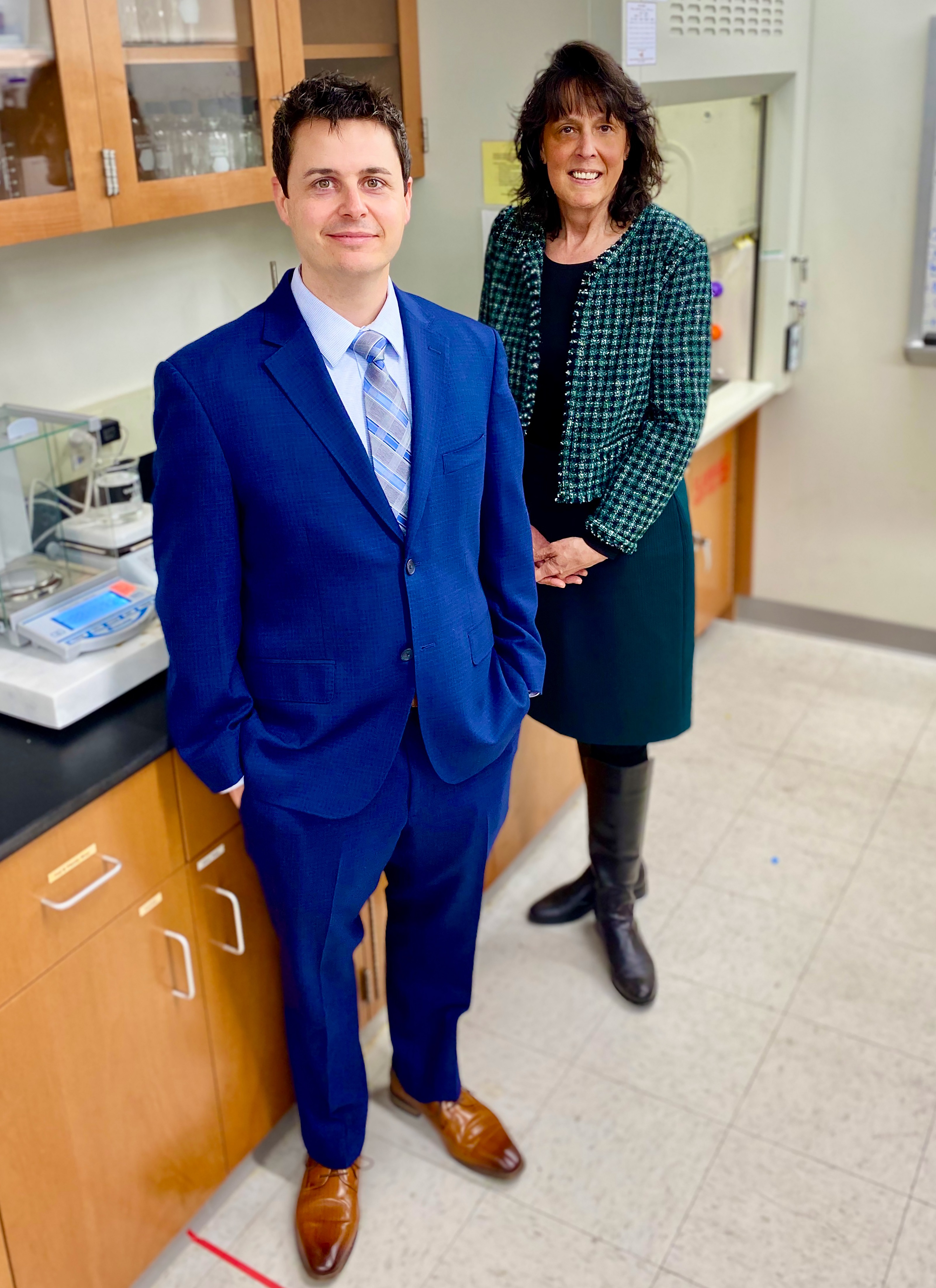 Rowan expects to award U-RISE fellowships to five new students each year over the next five years, said Suzanne Bausch, Ph.D., vice dean of Rowan University's College of Science & Mathematics and School of Health Professions. The program expects to receive nearly $2M in total funding during the initial grant period.  
"The NIH U-RISE grant is incredibly significant, because it really elevates Rowan University's development as a research institution," said Bausch, the program's director at Rowan. "We have Rowan students going into top-notch graduate programs all across the country. With this grant, we'll be able to reach out to local high schools and recruit underrepresented students who otherwise may not have the financial resources to pursue a career in biomedical research. A lot of times, these students don't think research is for them. We're going to reach out to them and say, 'Oh, yes, it is.' "
The program provides an annual stipend to help selected students with their living costs for three years during their research training, as well as scholarships to assist with their tuition and fees. They will also receive student health coverage and a travel allowance, so they can attend a conference each year.  
The U-RISE training fellowships are designated for students from underrepresented racial and ethnic groups, students with disabilities, and students from disadvantaged backgrounds who are U.S. citizens, noncitizen nationals or permanent residents, who intend to pursue a biomedical research-related Ph.D. 
"Our goal is to get very diverse cohorts, so everybody can learn from one another," Bausch added.  
Approved students will obtain biomedical research experience in the College of Science & Mathematics, the Henry M. Rowan College of Engineering, Cooper Medical School of Rowan University, or the Rowan University School of Osteopathic Medicine. The first grant recipients will begin their research experiences this summer.  
The U-RISE grant will also support new programming at Rowan, including a workshop on diversity in STEM each spring and events featuring invited speakers from across the country, said Nathaniel Nucci, Ph.D., co-director of Rowan's U-RISE program. 
"The U-RISE program elevates the environment for people of all different kinds of backgrounds," Nucci said. "It's really going to allow better access to all the opportunities that already exist for first-generation students and students who come from lower-income backgrounds."
Rowan's research opportunities give students practical experience, techniques and professional skills that serve them well as they seek jobs or apply to graduate schools, Nucci said.
"This is a tremendous opportunity for students who might have thought this career path was closed to them," said Dr. Tabbetha A. Dobbins, interim vice president for research and dean of the Graduate School at Rowan University. "Access to careers in biomedical research will provide the potential for a secure and stable financial future."  
Biomedical research careers and doctoral programs are open to anyone interested and willing to put in the work, Nucci added.  
"This grant is going to give us a megaphone to be able to shout that message to all students," Nucci said.
Karen Magee-Sauer, Ph.D., dean of the College of Science & Mathematics, thanked Bausch and Nucci for bringing the U-RISE program to Rowan. They began the rigorous application process two years ago.      
"Dr. Bausch and Dr. Nucci have done a remarkable job," Magee-Sauer said. "The research, mentorship, and professional development activities they develop will be transformational in the lives of our students. Both are passionate in their support of underrepresented students and I am confident in the success of the program."
To learn more about the program, visit the College of Science & Mathematics' U-RISE page.