Rowan Engineering prof's transportation project aims to connect residents, jobs
Rowan Engineering prof's transportation project aims to connect residents, jobs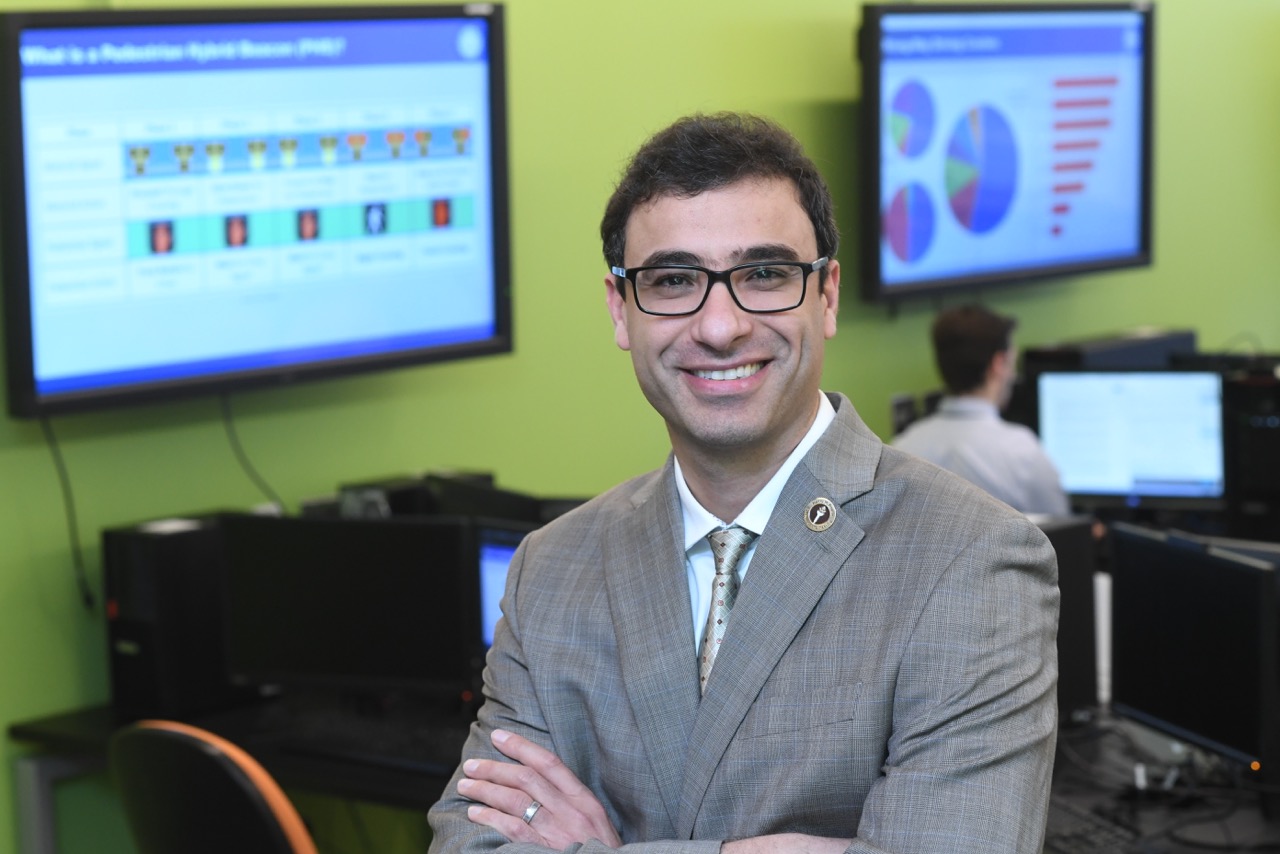 Dr. Mohammad Jalayer is researching ways to improve transportation in Camden.
A new research project seeks ways to improve the ways people get to and from work. 
Led by Dr. Mohammad Jalayer, an assistant professor in Rowan University's Department of Civil & Environmental Engineering and the Center for Research & Education in Advanced Transportation Engineering Systems (CREATES), the research project underway in Camden will serve as a case study for underserved communities nationwide. 
"The goal is to convert Camden into a smart, connected community in terms of its transportation," Jalayer said. "It's achievable within the next 10 to 20 years." 
Jalayer's project, called "The Last Mile Solution: Improving Health & Access to Transportation for Camden's Vulnerable Populations," is funded by a $500,000 research grant from the South Jersey Transportation Authority. The agency owns and operates the Atlantic City Expressway, the Atlantic City International Airport, as well as an ever-growing Transportation Services Division that includes shuttle routes in the City of Camden, Rowan University and points in between.
Jalayer is working on the Last Mile Project with two of his CREATES colleagues, Dr. Yusuf Mehta and Dr. Ayman Ali, along with a number of graduate students.
The project's title refers to the gaps commuters in urban areas frequently experience traveling between their homes and public transportation hubs. For those without their own vehicles or for those with physical limitations, this portion of the daily commute is often the least reliable and most time-consuming.  
The researchers will work on the project with assistance from Cooper's Ferry Partnership (CFP), a nonprofit dedicated to planning and implementing high-quality development projects in Camden. 
"CFP is proud to be a partner on this project and to continue to partner with the faculty at Rowan University as we look to improve opportunities for Camden and the city's residents," said Cooper's Ferry Partnership CEO Kris Kolluri.
"The SJTA is excited to work with Rowan University and the Coopers Ferry Partnership on this important project to continue to improve transportation opportunities in the City of Camden.  This project fits within the mission of the SJTA and we firmly believe that the success of this project could lead to long-term opportunities for SJTA to become even more involved in the City's transportation service needs and serve the South Jersey Region," said SJTA Executive Director Stephen F. Dougherty.    
Jalayer and his student research assistants will spend the next year studying the traveling habits of Camden's residents to determine ways to better connect them to easily accessible transportation. The results will be gathered in a comprehensive report available to the public, and presented to local and state officials. 
Ruqaya Alfaris, a graduate student in Rowan's engineering program, will work with Jalayer on the Last Mile project. 
The study will create "a better understanding of the people who live in Camden, their way of thinking, their attitudes toward public transportation—how frequently they leave home, and how they use public transportation," Alfaris said. 
Researchers will also study the effectiveness of ride-sharing, shuttles and expanded park-and-ride lots as some potential ways to more easily connect residents to public transportation.
The project coincides with the state's goals to improve transportation in Camden. In February, Gov. Phil Murphy visited Camden to announce $250 million in expansions and improvements to the Walter Rand Transportation Center in the city's downtown. 
The upgrade will improve connections between the PATCO speed line and NJ Transit's River LINE that runs from Camden to Trenton and back, Murphy said. The improvements to the transportation center will also help streamline the movement of more than two dozen NJ Transit bus lines that run through the station.