Intelligent.com names Rowan's Construction Management program among the best for 2021
Intelligent.com names Rowan's Construction Management program among the best for 2021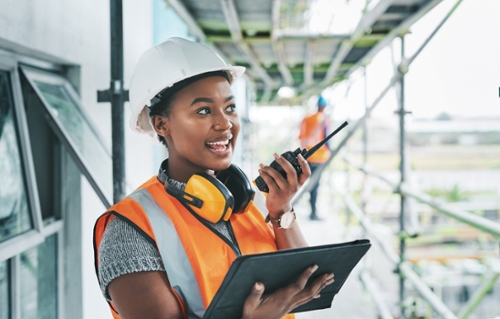 Enthusiasm for Rowan University's undergraduate degree in construction management is clearly building.
Intelligent.com this week named the Bachelor of Arts in Construction Management Online, which is offered exclusively through Rowan Global, among the best of its type in America.
Seattle-based Intelligent.Com reported that in compiling its 2021 rankings, the organization considered 192 schools with construction management degrees and included only those with high student engagement, a strong potential return on investment and leading third party evaluations. Of those considered, only 50 schools made the list.
Alejandro Rodriguez, interim program director for Rowan's construction management program, said while it was originally created for working tradespeople who seek a transition to management, it is open to any prospective student with an interest in the field.
"Construction management is a business degree for technical people," Rodriguez said. "It entails budgeting, scheduling, safety, quality and scope."
Rodriguez said the program, which he graduated from in 2014 after spending about eight years working construction, provides a direct path to a career in upper management.
"Many of our applicants are coming back to college after being in the industry for years because it's a faster track," he said. "More and more companies want at least a bachelor's degree even for entry level jobs like superintendent and project engineers."
And, while he said previous construction experience is not a prerequisite for admission to the program, "for those already in the field, this degree will allow them to move up to senior manager, estimator, even regional director."
Rodriguez said the program's flexible online format is ideal for working professionals who complete coursework on their own schedule and it imparts vital blocks of information that workers cannot typically get on the job like estimating, risk management, quality management and safety management.