In demand: Land surveying society backs new degree program at Rowan
In demand: Land surveying society backs new degree program at Rowan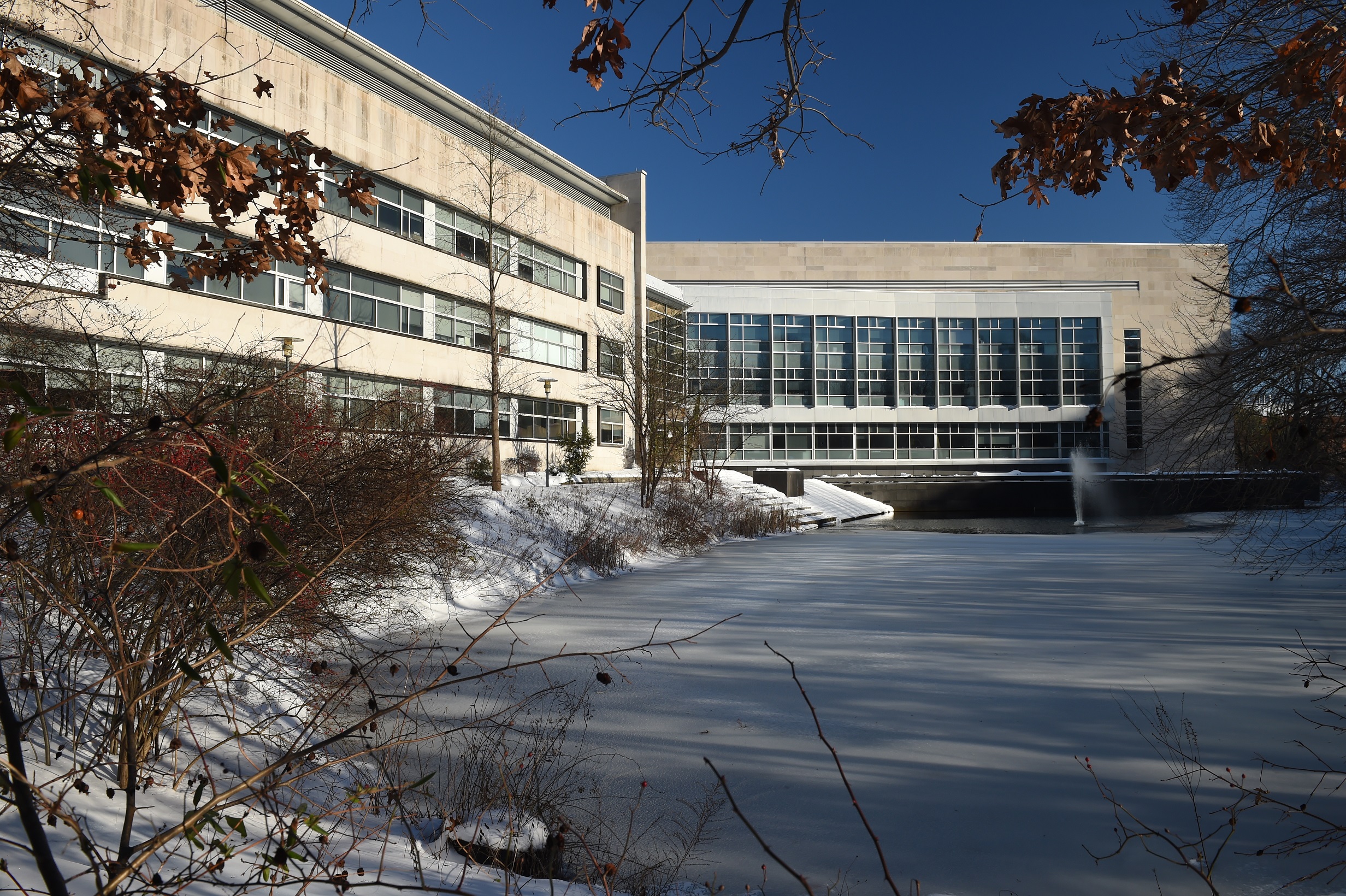 The New Jersey Society of Professional Land Surveyors supports new degree program.
Licensed land surveyors are in short supply—and can easily find well-paying careers in a broad range of locations and sectors.  
The challenge for employers is finding enough people to complete the licensing requirements: a four-year surveying degree, plus three years of professional surveying experience and the successful completion of two eight-hour exams. The undergraduate coursework includes classes in law, history and mathematics, and hands-on training using a multitude of survey instruments.  
To expand educational opportunities for interested students, New Jersey Society of Professional Land Surveyors recently committed $75,000 to support Rowan University's new land surveying degree program, the first of its kind in South Jersey.   
The gift establishes the NJSPLS Land Surveyor Program Fund and will be used to benefit students enrolled in the Surveying Engineering Technology Bachelor of Science program at the Henry M. Rowan College of Engineering. The fund will be used to purchase equipment, software and other programming needs. The money may also be used to provide scholarship awards to students in the major.
"NJSPLS has a history of supporting new land surveying educational programs," stated NJSPLS President John Beattie. "We are pleased with this partnership and look forward to a successful program at Rowan." 
"The NJSPLS has been instrumental in helping us develop this much-needed degree program. The degree and this gift will ensure that our students have the resources they need to enter an exciting and growing field," said Dr. Stephanie Farrell, the college's interim dean. "We remain grateful to our colleagues at NJSPLS for their expertise and enthusiasm, as well as their investment in our program." 
Licensed land surveyors are needed in the private and public sectors to document locations, elevations and boundaries, but their ranks are shrinking as many near retirement. In response to the need, companies often offer paid internships and compensate their surveying technicians and engineers for related college courses. 
Albert Fralinger Jr., founder and president of Fralinger Engineering in Bridgeton, N.J., urged Rowan to launch the new degree program, as he eyed the future of his busy firm. Fralinger Engineering serves industrial, municipal and residential clients across the state. Two of its licensed surveyors retired in recent years, a third is on leave and a fourth is nearing retirement.
A licensed land surveyor himself, Fralinger views Rowan's program as critically important to the profession.
"There's a shortage of qualified people," Fralinger said. "We need a flow of new people coming into the firm. I think it's the same for every firm." 
His grandson, Matt Fralinger, is a Rowan University graduate and project engineer. As one of the first students enrolled in Rowan's surveying program, the younger Fralinger believes the state's stringent licensing requirements are necessary, since even a simple concrete curb installation requires precise data from a surveyor.
"There's a wealth of knowledge that you need to obtain that I think is crucial," Matt Fralinger said. "Being more involved and having more responsibility in the firm is definitely something I want to take on." 
The degree program is offered through a partnership with Rowan College of South Jersey at its Gloucester County campus. Students first obtain their associate's degree to become credentialed surveying technicians and then continue into the bachelor's degree completion program through Rowan University. Students in the program are able to access Rowan University housing and student life through the Rowan Choice program.