Esteemed educator and alumnus, Dr. Michael Apple '67, donates archival collection to Rowan
Esteemed educator and alumnus, Dr. Michael Apple '67, donates archival collection to Rowan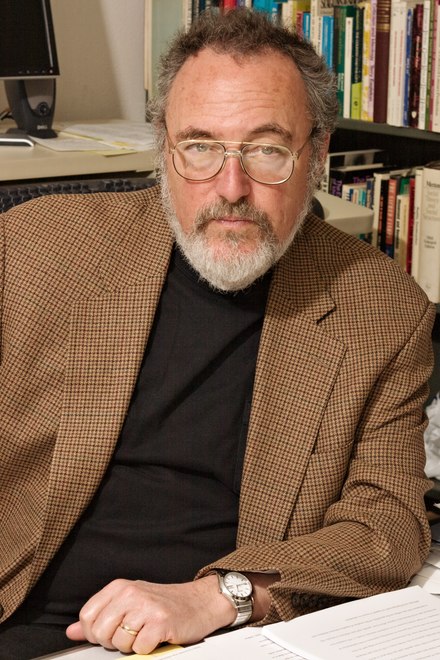 Dr. Michael W. Apple, a 1967 alumnus who became an internationally celebrated author and educator, has donated the extensive collection of his published writings, including more than 50 books, to the Rowan University Archives & Special Collections housed in Campbell Library on Rowan's main campus.
Apple, a retired full professor at one of the most respected public universities in America, the University of Wisconsin–Madison School of Education, from 1970-2018, knew from boyhood that he would be a teacher but he had no idea the impact he'd make on generations of teachers and thousands upon thousands of students.
The first in his family to graduate high school, let alone college, a passion for learning took him from Glassboro State College to Columbia University where he earned master's and doctoral degrees in education, but his teaching experience began in the United States Army.
"I was pulled into the Army and they made me a truck driver and teacher," Apple said.
During his Army service, Apple taught first aid and compass reading, experience that would help land him a teaching position in Paterson and later the Pitman School District even before completing his undergraduate degree at Rowan, which was then Glassboro State.
"From the time I was five years old I knew I wanted to be a teacher," said Apple, who retired as the University of Wisconsin-Madison's John Bascom Professor Emeritus of Curriculum and Instruction and Educational Policy Studies.
Born into a family of printers, he wrote 51 books including Ideology and Curriculum and Official Knowledge, which were selected as among the most important books on education of the 20th Century by the International Sociology Association.
"In China, one of my books, Can Education Change Society?, is considered among the most important books from the West in the history of writing on education," he said.
Apple holds honorary doctoral degrees from numerous universities including National University of Rosario, the University of Buenos Aires, and University of La Pampa, in Argentina; University of London in England, where he also held the title World Scholar and Distinguished Professor of Educational Policy Studies; the Education University of Hong Kong; and McGill University in Montreal.
"I'm also a professor at the University of Manchester in England and Beijing Normal University and a professorial fellow at the University of London," he said.
Vast collection to Rowan
Apple, who received Rowan's Distinguished Alumnus Award in 2017 as well as a Rowan University honorary doctorate, served in 2018-19 as the first visiting distinguished professor in the College of Education. He hopes the vast collection of scholarly materials he donated this year will inspire generations of scholars and educators who, like him, feel a burning passion to teach.
An educational theorist and activist, his writings have explored education and power, cultural politics, curriculum theory and research, critical teaching and the development of democratic schools, some of which were not always popular with authorities.
Apple was jailed for a week in South Korea in the 1980s when, after receiving an invitation to speak about education, government officials didn't like what he had to say.
When the ruling dictatorship ended, Apple recalled, "I went back and finished my speech."
Rowan Visiting Professorship
Dr. Monika Williams Shealey, a former dean of the College of Education who now leads Rowan's Division of Diversity, Equity and Inclusion, arranged to bring Apple to campus as a visiting distinguished professor.
"Michael Apple has pushed our field to think critically about who is creating knowledge and who has access to it," Williams Shealey said. "That's important, especially in schools with students from historically disadvantaged backgrounds. His work provides some direction for us as scholars but also as teachers and practitioners to better understand what our role should be, and how we are not only educating but advocating."
Sara Borden, who heads Rowan University Archives & Special Collections, said Apple's gift "includes every publication he's written, in every language, and a lot of what he's published is in different languages."
A virtual Lunch & Learn program is planned for March 4th to celebrate the Apple gift. Meanwhile, Apple said he's thrilled to return something to the institution that taught him to teach.
"I come from a poor family but at Rowan I was respected in ways that were quite powerful," he said. "Rowan treated me as someone who could make a truly serious contribution."
To register for Lunch & Learn with Michael Apple, visit: alumni.rowan.edu/apple67