By-appointment asymptomatic COVID-19 testing for students, employees to begin
By-appointment asymptomatic COVID-19 testing for students, employees to begin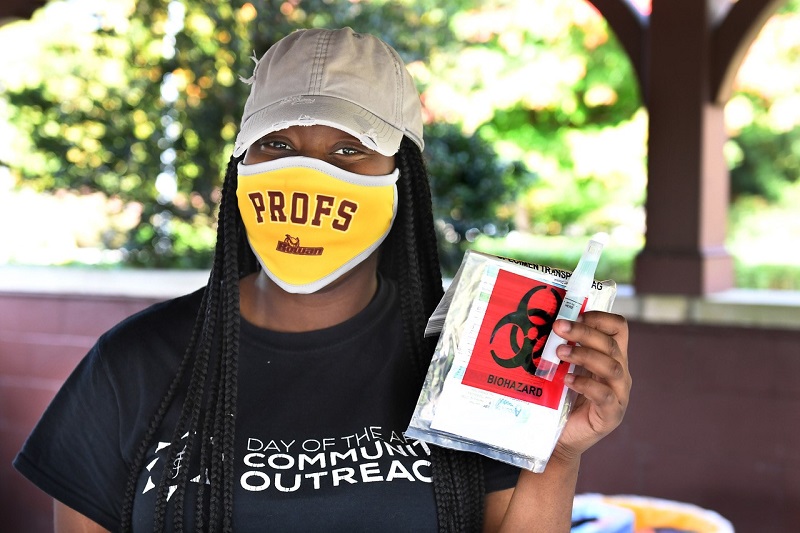 Free COVID-19 saliva testing for asymptomatic non-residential students and Rowan employees is available by appointment on the Main Campus. Appointments are being accepted for Tuesdays and Thursdays at the Rec Center.
Non-residential students and employees can schedule appointments for asymptomatic COVID-19 testing this spring at Rowan University.
Testing, which begins Tuesday, Feb. 2, is by appointment and will be available Tuesdays from 1:30-3:30 p.m. and Thursdays from 10 a.m.-noon at the main entrance of the Recreation Center in Glassboro.
To schedule an appointment for the asymptomatic saliva testing, students and employees should sign up via Proflink.
Once an appointment is made through Proflink, students and employees will receive an email with details about how to register with Concentric, a testing service. Everyone who signs up for an appointment must sign onto Concentric and complete a survey within 72 hours prior to their scheduled appointment.
A Rowan ID is required by students and employees at the testing site. Anyone completing a test must not eat, drink or smoke 30 minutes prior to testing.
No walk-ins will be accepted at the testing site.
The testing each Tuesday and Thursday at the Rec Center is for non-residential students, as well as Rowan employees. Residential students receive information about their required bi-weekly COVID-19 testing via their Rowan email account.
For information on the testing, contact the Wellness Center at wellnesscenter@rowan.edu or at 856-256-4333.
Students or employees with questions about accessing ProfLink can email proflink@rowan.edu.