Rowan researchers seek to identify sexual violence risk factors
Rowan researchers seek to identify sexual violence risk factors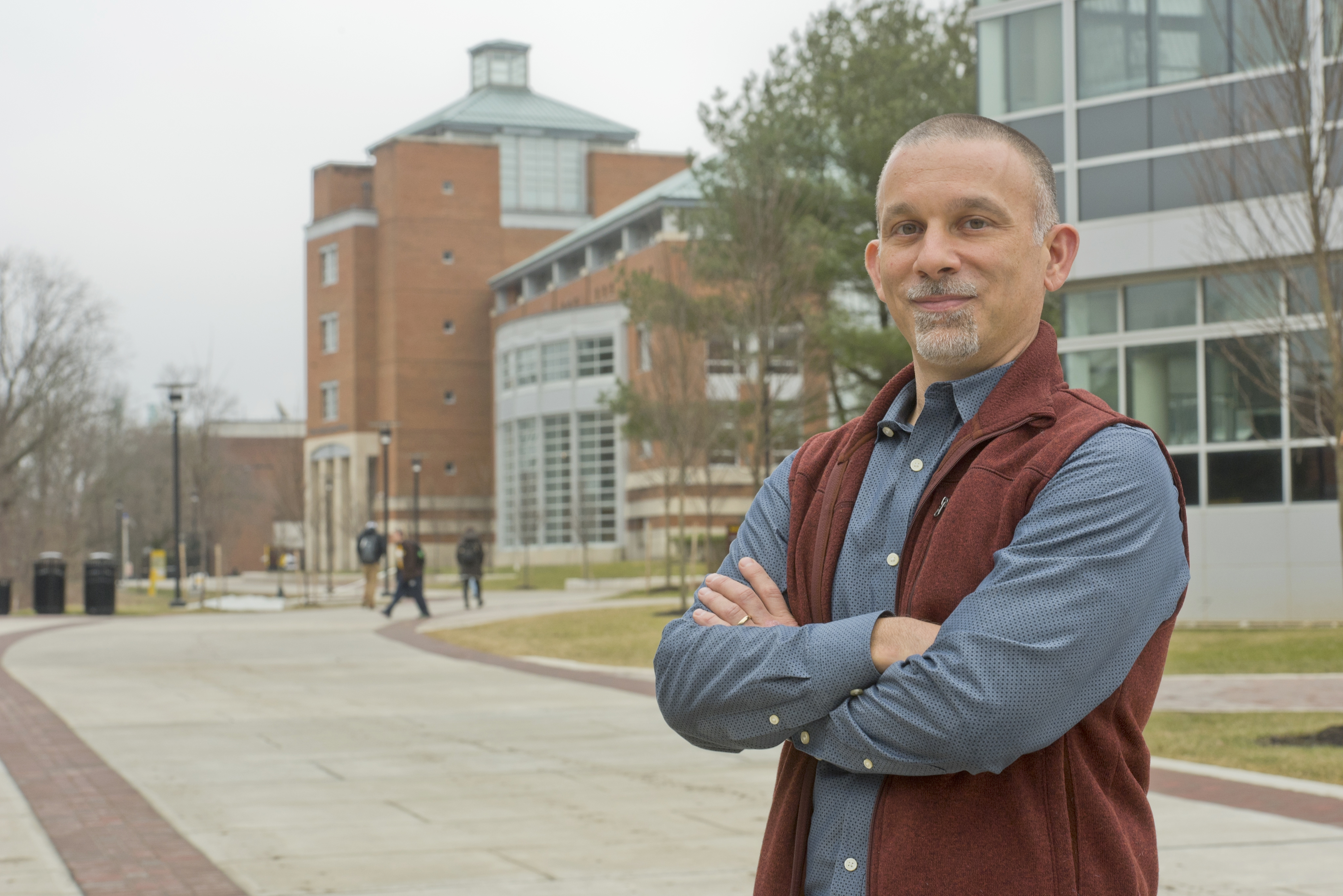 Dr. DJ Angelone is leading research aimed at preventing sexual violence trauma.
A Rowan University psychologist and his team are developing an assessment tool to gauge the risk of sexual violence victimization in gay and bisexual men. The project is backed with a $425,541 grant from the National Institutes of Health's National Institute on Alcohol Abuse and Alcoholism.
Besides collecting data and offering new understanding for researchers, the assessment tool could be used as part of prevention programs to help men understand their perception of potentially dangerous dating situations, explained DJ Angelone, Ph.D. 
Gay and bisexual men and other men who have sex with men may experience higher lifetime rates of sexual violence victimization than heterosexual women, with rates ranging from nearly 12% to 54%, according to a 2011 analysis in the journal Trauma Violence Abuse. In comparison, women report rates ranging between 11% and 17%.   
"Men who have sex with men are an understudied group with regard to sexual violence," said  Angelone, a professor in the Department of Psychology. "We want to create a tool that we can use to identify what factors might assess not only the risk for sexual violence, but also resiliency ... Having the knowledge about risk and resiliency variables will help us create prevention interventions down the line."​ 
During the first phase of the three-year project, Angelone's team will work with a Connecticut-based computer scientist to design a dating and social networking app that will serve as the assessment tool for understanding risk for sexual violence victimization. The team will use focus groups to help develop the app. 
In the second phase of the project, researchers will collect information about study participants and their interactions with the app to understand the risk and resiliency factors associated with sexual violence. In the third phase, researchers will follow up with participants 12 months later to learn whether the new assessment tool can accurately predict risk for sexual victimization. 
Besides achieving the grant's objectives, Angelone hopes the data his team collects could also inform the development of future sexual violence prevention programs, and possibly use the app as a tool to assess the programs' effectiveness.  
The federal funding will support the salaries of two doctoral students who will serve as research coordinators, as well as four undergraduate researchers. Study participants will be reimbursed for their time spent in focus groups, plus the follow-up study to evaluate the success of the app. 
Earlier studies have shown prevention programs targeting perpetrators aren't effective—and could make the problem worse, said Ebru Yucel, research coordinator and a clinical psychology doctoral student. That's why this project will collect data that researchers hope can be used to empower men at risk of victimization.
"It is never the victim's fault if they are ever assaulted or if any violence occurs towards them," Yucel said. "We have parallel research going on where we're trying to see what it is about perpetrators that makes them a perpetrator and, at the same time, we're looking to see what it is about the victims that leads to these sticky situations." 
The project uses methods that safely mimic real-world situations, despite the pandemic, explained Corey Doremus, the second research coordinator on the project. Ultimately, he hopes the work will prevent trauma. 
"Being able to help inform interventions that are designed to reduce some of these things—that's what's sticking me to it," Doremus said. "It's interesting to do, and it's interesting in what it's doing for the broader community."